Delta Apparel reported sales in its fiscal first quarter ended December 31 were well ahead of internal expectations for both sales and profitability. The company achieved nearly-flat sales despite notable headwinds from inventory constraints, hurricane-related disruptions in Central America and freight carrier limitations during the holiday season.
Adjusting for the hurricane disruptions, operating income jumped 67 percent to $4.4 million. Including the $1.3 million pre-tax expense related to the impact of two hurricanes that disrupted Honduran manufacturing facilities, operating profits grew 16 percent to $3.1 million.
Net income was nearly flat at $883,000, or 13 cents a share, against $923,000, or 13 cents. Adjusting for the hurricane-related disruptions, adjusted EPS improved 115 percent to 28 cents.
Net sales were down 1.3 percent to $94.7 million. The Delta Group segment was down 1.5 percent to more than offset 2.3 percent growth in the Salt Life Group segment. Sales were in line with updated guidance provided in mid-January.
Gross margins improved 70 basis points to 21.4 percent. Margins expanded in both business segments, driven by a favorable product mix, lower raw material costs and manufacturing efficiencies and process improvements within the Delta Group segment, and a more robust combination of direct-to-consumer sales in the Salt Life Group segment.
SG&A expenses decreased $2 million, or 11.3 percent, from cost reductions implemented during the pandemic that has continued, including lower personnel costs, reduced travel expenses and a more digitally focused sales and marketing strategy.
On a conference call with analysts, Bob Humphreys, chairman and CEO, highlighted its demand retail model's accelerating success within DTG2Go, gaining significant traction with traditional retailers. Unit sales in this new retail channel for DTG2Go were four times year-ago levels.
Activewear expanded profitability despite inventory constraints and continued disruption in specific distribution channels as a result of the ongoing COVID-19 pandemic.
Direct-to-consumer sales drove salt Life's strong results and improved margins. Humphreys added, "At the same time, Salt Life continued to service and performed well for our independent and regional wholesale customers despite the disruptions they have experienced during the pandemic. We go into the spring shipping season with the strongest wholesale order backlog in Salt Life's history."
DTG2Go Delivers Double-Digit Growth Over Holiday Season 
In the DTG2Go business, a specialist in on-demand direct-to-garment digital print and fulfillment, unit sales were down about 7 percent during the first quarter. Coming off of a strong back half of fiscal 2020, sales slowed across the board for DTG2Go in September, with the decline attributed to rising COVID-19 infections, the election and uncertainty regarding the additional stimulus package. The softness continued in October and November, but orders picked up significantly with customers as Thanksgiving approached, driving double-digit growth in units shipped during the holiday season. The growth was restrained by shipping limitations and earlier guaranteed holiday delivery cut off dates imposed by major freight carriers.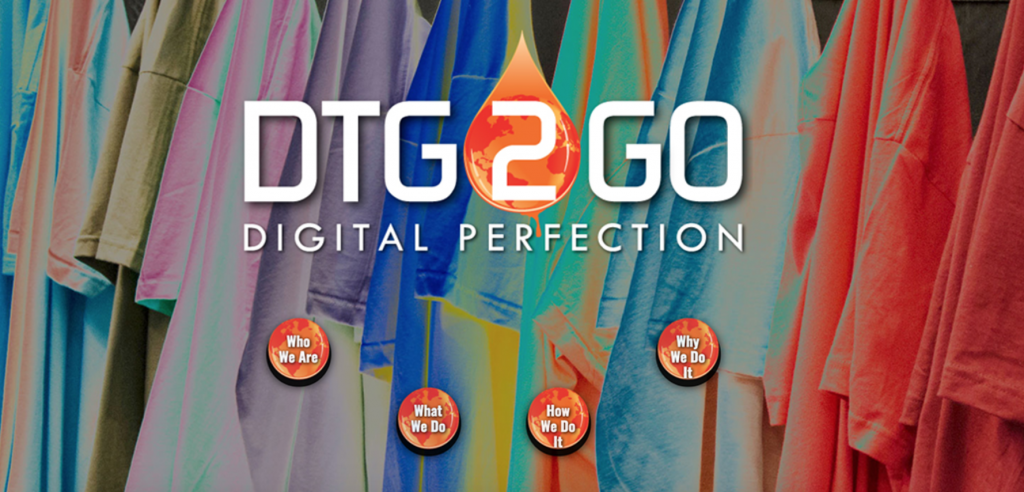 Deb Merrill, CFO and president, said DTG2Go saw "remarkable strength" in the retail channel with the new on-demand direct-to-consumer (DC) service model. Its first on-demand DC partner doubled its on-demand business in the quarter. Said Merrill, "This channel of distribution offers significant future growth to DTG2Go with the significant size of this market, combined with the giant leap forward in service, speed and economic benefits offered to the supply chain."
Merrill noted that DTG2Go now operates nine fulfillment facilities, including its first on-demand DC opened in Nashville, TN, and a new Phoenix, AZ integrated distribution and fulfillment center to support speed to market. Merrill said, "In the future, we would anticipate there being more integrated facilities within Delta distribution centers, additional on-demand DC locations and an international footprint for DTG2Go, most likely targeting Canada and Europe."
Merrill added that DTG2Go's pipeline of new customers is strong. Investments are planned around expanding service capabilities or cross-sales channels and equipment and facilities to increase capacity and expand its network for the business's anticipated growth.
Activewear Squeezes Out One Percent Growth
The Activewear division, which incorporates the Delta Catalog and Private Label businesses and the Soffe Group, delivered 1 percent year-over-year sales growth in the December quarter despite inventory constraints.
The segment faced a $17 million sales hurdle in the first quarter as finished goods have been significantly depleted at the quarter due to a 15-week shutdown of its offshore manufacturing operations through COVID and the strong sales recovery that supported sales growth in its September quarter. Said Merrill, "To more than overcome this hurdle and achieve a 1 percent sales growth in this business in the December quarter is quite remarkable."
The Delta Catalog sees notable strength in its retail licensing channel and its recently launched e-retailer channel. Private Label grew 9 percent as major brands and retailers look to diversify their supply chains and fulfillment. Merrill said, "We are encouraged by the new programs we have secured in the direct-to-retail channel and the future opportunities we see in the pipeline. The elevated success retailers have seen with our quick-turn, fully stocked graphic tee displays give us the confidence we can expand this model with both our existing partners and into new retailers."
Soffe's Integration Into Delta Group On Plan
Delta Group's integration strategies are on schedule. A recently published 2021 Delta Afterwear Catalog that only features Delta products includes a more fashion-forward Platinum collection but the entire Soffe product line for the first time.
Said Merrill, "With the inclusion of Soffe, we've expanded our afterwear and athleisure product categories with our military collection, including our famous Soffe Ranger Panty, our fundamentals and essentials, including the iconic Soffe short and our core layers, which includes warm-ups and other layering products. We also highlight Intensity by Soffe, which focuses on outfitting the female athlete."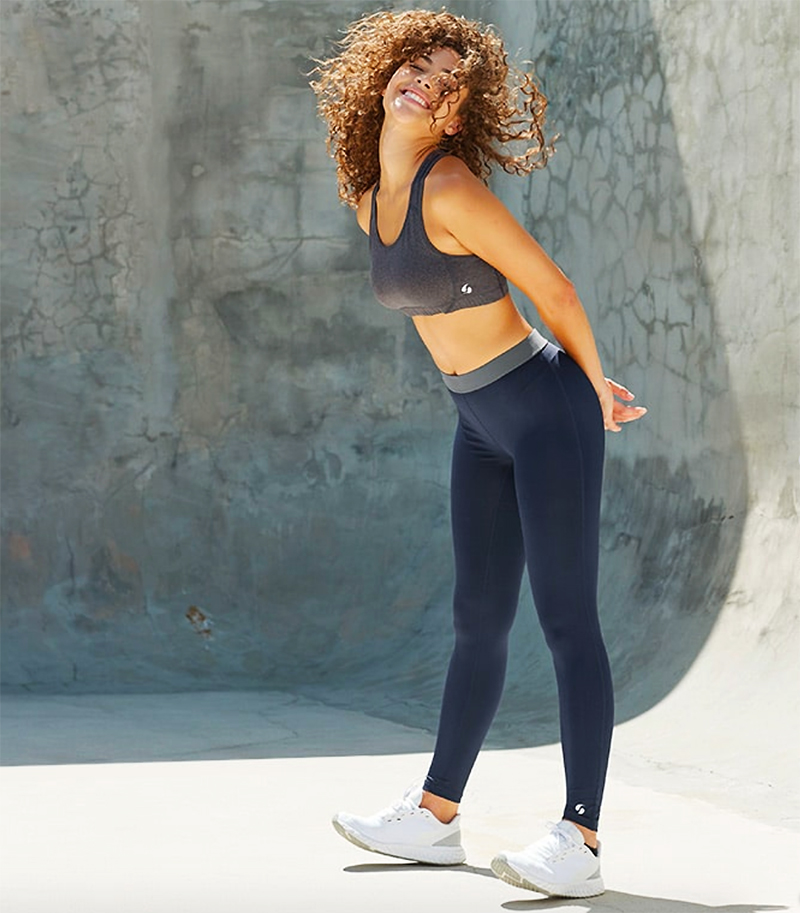 As previously outlined, Delta Catalog and Soffe have merged sales, customer service, marketing, merchandising, and inventory planning teams to position Soffe for growth and to reduce costs. During the quarter, Soffe began the transition into its new Phoenix, AZ facility, which will serve as Soffe's primary distribution center in addition to being a key Delta Catalog distribution location and DTG2Go digital print fulfillment center. The March quarter will include a charge of 8 cents a share related to the transition but is expected to support annual benefits in the range of 12 cents to 15 cents beginning in fiscal 2022.
Soffe completed the first phase of its transition to the Activewear ERP system in early January, and the integration is expected to be completed by the end of fiscal 2021.
Merrill said the Delta Group segment would focus on replenishing inventory levels to meet broad-based demand in the marketplace for the remainder of the year. Two hurricanes that made landfall in Honduras caused a loss of fewer than two weeks of production and resulted in a $1.3 million charge in the quarter. Said Merrill, "Our manufacturing and planning teams are focused on efficiently manufacturing and replenishing inventory levels and increasing capacity, ultimately expecting to achieve an all-time record level production output in the back half of this fiscal year."
Salt Life Benefits From Growth At Owned Stores
Salt Life saw 2.3 percent growth for the December quarter. Direct-to-consumer sales grew more than 60 percent year-over-year, led by notable strength from the stores located in drivable vacation destinations. Sales at retail doors catapulted over 150 percent, propelled both by double-digit comparable store sales growth and strong contributions from newer doors opened in Destin, Estero and Palm Beach Gardens in Florida. Three temporary Salt Life pop-up stores were opened during the holiday season.
Online, Salt Lake is experiencing increased traffic, duration and engagement and increased average order values. Notably, over a third of the visitors to the Salt Lake site are new. The brand has 13 percent more followers on Facebook and 50 percent more subscribers on YouTube year-over-year. Said Merrill, "We're very encouraged by all the consumer enthusiasm about living a Salt Life."
Inventory closed the quarter at $148.5 million, down $48.8 million from a year ago due to the stronger-than-anticipated quarter, along with the temporary hurricane disruptions. Delta is ramping up production at an accelerated pace and expects to be producing at record levels in the back half of the year.
Looking ahead, Delta Apparel now anticipates first-half sales to be about flat with last year, up from prior expectations of sales declines in the mid-single-digits, with inventory constraints being the biggest hurdle to achieving sales growth.
Delta has improved its processes to be successful operating with less inventory on hand. Coupled with the accelerated ramp-up in manufacturing, inventories are expected to be replenished to support sales growth in the back-half of the year.
Merrill added, "Our initiatives to achieve stronger gross margins and improved profitability are working, and barring any shocks to the system, we should see sequential profitability improvements each quarter."
Photos courtesy Delta Apparel/Salt Life, DTG2Go, Intensity by Soffe