By Thomas J. Ryan
Clarus Corp. reported sales slumped 36.2 percent in the second quarter, to $30.0 million. A sales plunge of 47 percent at Black Diamond was only partly offset by a 7 percent gain at Sierra Bullets.
On a conference call with analysts, John Walbrecht, president at Clarus, said the decrease in Black Diamond was solely due to the COVID-19 related retail demand freeze during the quarter that also led to freezing pre-season and replenishment orders.
However, he said Black Diamond's sales have continued to improve since the quarter's end as partner retail doors increasingly reopen and the brand's ability to fulfill orders has been largely unaffected. Currently, the brand's sales are running at about 10 percent down from July of last year.
"Demand improved each month in the quarter, particularly in regions that have shown marked progress in the recovery like Europe," said Walbrecht. "In fact, we came into the quarter expecting our results to be down 80 percent in April, 60 percent in May and 40 percent in June. We were able to exceed each month by approximately 10 percentage points. We also showed positive momentum and resilience with various essential key accounts and strength in our direct-to-consumer channel."
Black Diamond's Online Sales Expand 25 Percent
Black Diamond's DTC sales were up 7 percent overall with growth of 25 percent on blackdiamondequipment.com in the quarter. Said Walbrecht, "We continue to experience improved activation with our online sales due to more effective consumer prospecting and retargeting in order to drive higher levels of traffic and visit to our website."
Black Diamond also amassed more than 325 earned media PR placements, earned over 600 million impressions, and won over 10 product awards. June's product PR highlights include the BD StormLine Stretch Shell in Forbes, the Impact Crash Pad in msn.com, and the BD Icon in Popular Mechanics. Year-to-date, earned impressions are 2.2 billion with 72 product awards, both up from last year.
Black Diamond's apparel categories are having its strongest year ever in terms of interest and product recognition from the media.
Sierra Bullets' U.S. Sales Jump 36 Percent
Sierra's domestic revenues grew 36 percent, driven by multiple demand factors including civil unrest and the upcoming U.S. presidential election. Gains in the U.S. offset prolonged softness internationally, which decreased 55 percent. Retail ordinances prevented stores opening for Sierra's wholesale partners unlike the U.S., where most have hunt stores have been deemed essential. International markets also didn't have the stockpiling buying trends seen domestically.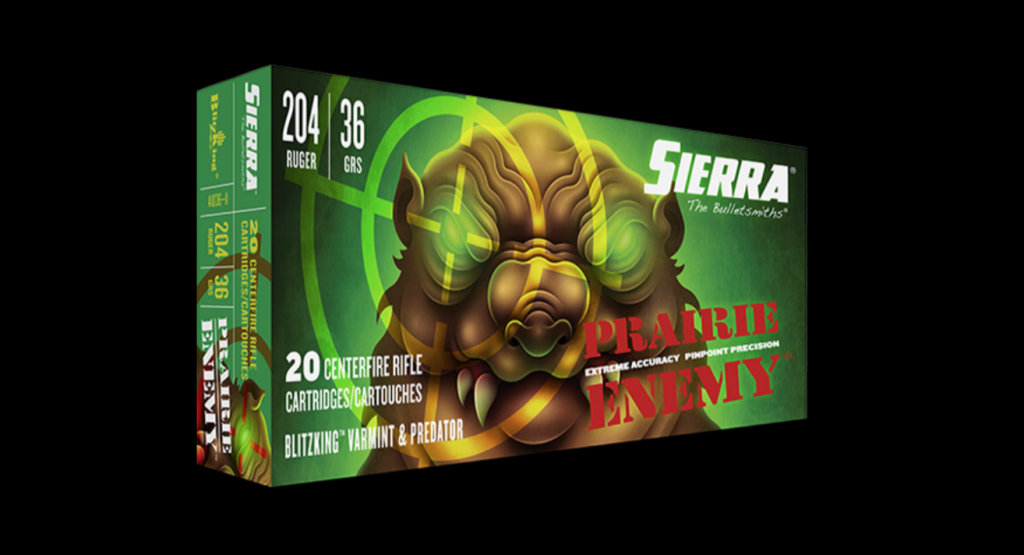 Sierra's recently launched ammo initiative has seen the growth of more than 300 percent through the first seven months of 2020. Signs of recovery are also seen in international markets. Walbrecht said Sierra's capacity has increased approximately 30 percent over the last two years to meet an elevated demand.
Walbrecht also commented on last week's appointment of Keith Enlow, formerly at Steiner Optics, as Sierra's new president. He said, "Given his experience, we expect Keith to continue to lead the brand strong growth path, facilitating strong relationships with our customers, overseeing the product expansions, such as our ammo initiative and building overall brand awareness."
Companywide, consolidated gross margin in the quarter increased 140 basis points to 35.4 percent due to favorable channel and product mix.
SG&A expenses decreased 16 percent to $14.5 million, reflecting the cost-saving initiatives implemented in response to COVID-19.
The net loss in the quarter was $2.7 million, or 9 cents a share, compared to a net loss of $700,000, or 2 cents, in the year-ago quarter. Excluding transaction and restructuring costs, the adjusted net loss was $1.2 million, or 4 cents, compared to net income of $1.5 million, or 5 cents, in the same year-ago quarter.
Adjusted EBITDA in the quarter was a loss of $1.3 million compared to income of $1.6 million in the same year-ago quarter. The decline was primarily due to the revenue declines at Black Diamond.
Heightened Backcountry Skiing Interest Expected
Looking to the second half, Aaron Kuehne, chief administrative officer and CFO, said heightened demand for the Sierra business is expected to continue for the remainder of the year and likely into 2021. He cited strong demand both in domestic green box and OEM businesses as domestic partners restock their inventory as well as Sierra's successful ammo initiative.

For Black Diamond, as more retailers continue to see their operations improve and consumers become more comfortable shopping those locations, sales are expected to improve. Added Kuehne, "We've built nice optionality in our own direct business and the ability to fulfill when our customers need us most, which should provide some resilience to any prolonged, stay at home mandates or regional virus spikes."
Walbrecht added that the fact that 86 percent of Black Diamond's sales are non-perishable equipment that is deemed as a necessity to the brand's activity-based consumer is a unique asset during these uncertain times. He added, "In fact, we are quite optimistic by the early indications of interest for our backcountry products, especially in snow safety, as our consumer looks to get back outdoors."
Asked about how the climb and ski categories are faring for Black Diamond given the reports that more Americans are seeking outdoor pursuits due to the pandemic, Walbrecht said Black Diamond's climbing gear has seen a "good run" that he attributed to some climbing enthusiasts heading outdoors with regular gyms and climbing gyms closed.
He added, however, "Would we like to see it grow at the pace it was previously? Yes. Is it there yet? No. In Q2, it wasn't. But as we get into later in the year, we're seeing that momentum continue to build. And I think the summer just came a little later this year than normal."
On skiing, he said there was a spike in backcountry skiing at the end of last year as resorts closed down and Black Diamond is seeing "increased demand early" as resorts still face challenges with social distancing. Walbrecht said, "I don't anticipate that backcountry skiing will become the opposite and become 85 percent, 90 percent of skiing, but I do think it will see a strong surge and BD will benefit from that in the second half of the year."
Photos courtesy Black Diamond, Sierra Bullets