American Outdoor Brands Inc. reported strong fourth-quarter results and predicted organic sales would grow at a CAGR of between 8 percent and 10 percent over the next four to five years as the company takes advantage of heightened demand for "outdoor adventures" stemming from the pandemic.
"We believe the past year has ushered in an exciting new era for the outdoor industry resulting in a new higher foundational level of consumer participation, whether personal protection, shooting sports, camping, hunting or fishing, each one of the markets in which our brands play has delivered meaningful growth," said Brian Murphy, president and CEO, on a conference call with analysts. "And, importantly, each has welcomed many new participants whom we believe will continue to explore the outdoors in the future. Calendar 2020 gave us 8 million new firearm owners, nearly 8 million new campers and over 3 million new fishing license holders."
In the fourth quarter ended April 30, sales were $64.5 million, a hike of 49.6 percent, reflecting increases in e-commerce and traditional sales channels.
Net income came to $1.2 million, or 9 cents a share, compared to a net loss of $90.7 million, or $6.49, a year ago. A triggering event related to the pandemic led to a $98.9 million goodwill impairment charge in the year-ago quarter. Results over the last year also included costs tied to its spin-off from Smith & Wesson in August 2020 to become an independent public company.
Excluding non-recurring items, non-GAAP earnings in the latest quarter were $4.9 million, or 34 cents, against a loss of $123,000, or 1 cent, for the comparable quarter last year. Gross margin was flat at 44.4 percent.
Quarterly adjusted EBITDAS was $7.0 million, or 10.8 percent of net sales, compared with $3.1 million, or 7.3 percent, for the comparable quarter last year.
In the full year, sales totaled $276.7 million, a jump of 65.3 percent. Net income was $18.4 million, or $1.29, compared with a net loss of $96.2 million, or $6.88. Non-GAAP earnings were $33.0 million, or $2.32, compared with income of $3.2 million, or 23 cents, for the prior year. Full-year Adjusted EBITDAS was $47.3 million, or 17.1 percent of sales, compared with $12.3 million, or 7.3 percent, for the prior year.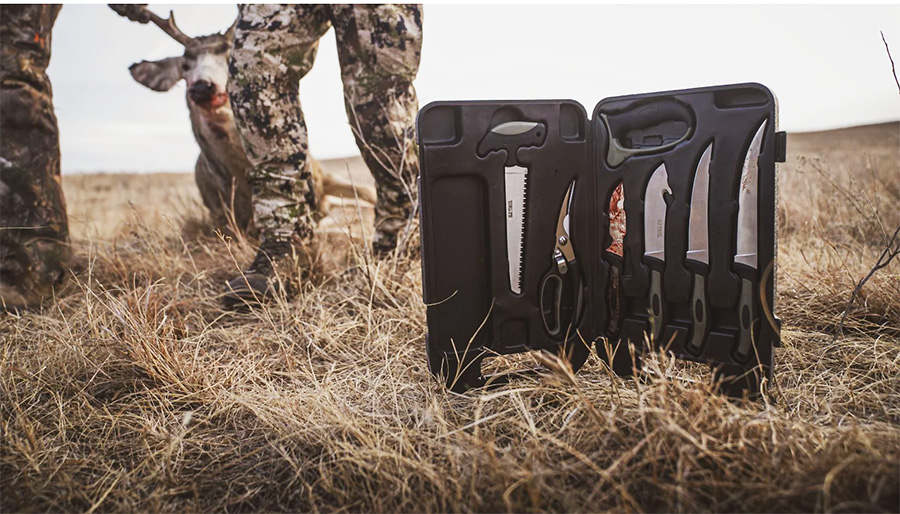 Dock & Unlock Strategy Helps Capture Trends
Murphy said the company's Dock & Unlock strategy, which organizes its 20 brands into four distinct brand lanes—Defender, Marksman, Harvester, and Adventurer—based on consumer type, helped drive new product development and expansion into new categories and distribution channels.
An example, Murphy noted that its Bubba line of fishing accessories expanded last year to include shears, stainless steel flyers and hook extractors in its Pro Series Lithium-Ion Cordless Electric Fillet Knife. These new products helped drive its revenue growth in the full year by over 73 percent.
UST was rebranded from its origins as a lower-priced camping accessories line to a camping lifestyle brand, marked by introducing new tents, air mattresses and sleeping bags.
In its Harvester brand, a new line, Meat! Your Maker was developed internally to explore the $10 billion meat processing market and became a multimillion-dollar revenue brand within its first nine months.
Finally, Hooyman expanded from a single line of tree saws for hunters to a brand that offers a full range of land management tools popular with homeowners to gain traction at home and hardware stores.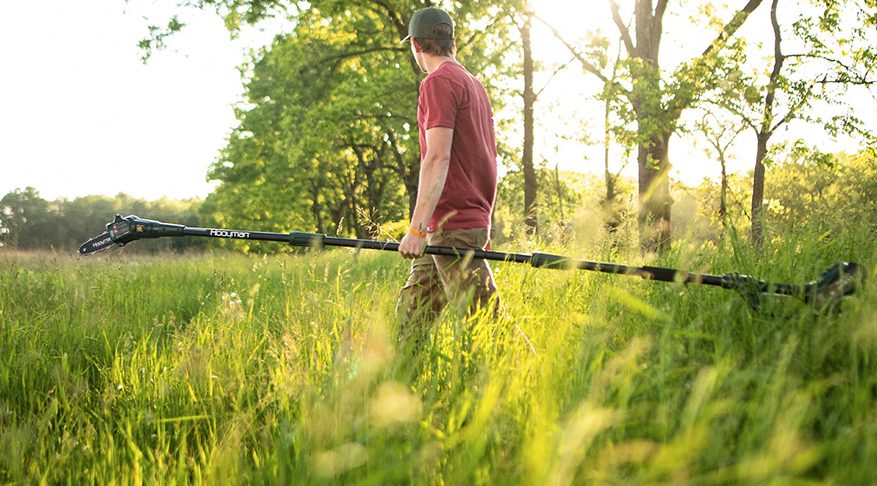 New Products Drive About One-Third of Sales
New products, defined as any new SKU introduced over the prior two-year period, represented over 35 percent of sales for the year and helped support growth in the fourth quarter.
In the Defender line, launches included the Crimson Trace CMR 301, a universal laser and tactical light system. In the Marksman line, the Tipton Nope Rope pull-through bore cleaners and the Caldwell AR500 Target stand were introduced. In the Harvester line, two Old-Timer brand electric fillet knives, one corded and one lithium-ion cordless, were introduced and a full assortment of Hooyman H-Grip work gloves. In its Adventurer line, Buvva came out with the Pro Series Electric Fillet Knife and the Fishing Line Nipper. Bubba will also plan to enter several new product categories in 2021.
By channel, e-commerce sales grew by over 100 percent in FY21, including sales by its e-commerce customers and own direct-to-consumer sales, as consumers shifted towards online purchases. Murphy said the growth benefited from past investments to establish websites for key brands. At the same time, net sales in traditional channels grew nearly 49 percent.
Murphy said the company's growth also benefited from earlier investments in supply chain and distribution capabilities. He said, "Our teams here and in Asia did a great job and continue to do a great job navigating supply chain constraints and port congestion. As a result, we heard from several customers that we did a better job than our competitors of keeping products on their shelves."
The earnings growth reflected efforts to mitigate material cost increases and freight expenses.
Inventory Below Expectations
American Outdoor Brands ended the year at $74.3 million of inventory, up a bit sequentially from its third-quarter but somewhat below expectations.
"We expected inventory to increase in support of new product launches to mitigate supply chain risk, especially for high-volume SKUs," said Andy Fulmer, CFO. "Unfortunately, supply chain constraints and port congestion hampered our ability to build inventory to our preferred levels. That said, our team is focused on overcoming these hurdles, as we work to build up our inventories in fiscal 2022 in support of new product launches and to increase safety stock levels to mitigate these risks."
For the current year ended April 2022, the company expects modest sales gains and a slight decline in earnings against tough comparisons. The outlook calls for:
Sales in the range of $280 million and $295 million against $276.7 million;

GAAP EPS in the range of $1.00 and $1.24 against $1.29;

Non-GAAP EPS in the range of $2.02 and $2.26 against $2.32; and

Non-GAAP adjusted EBITDAS in the range of $42 million and $47 million against $47.3 million.
Growth Expected To Average 8-To-10 Percent Over Next Five Years
Murphy said that in the long term, the company is "excited about the large number of new consumers that have entered many of the markets where our brands play." In addition, many brands have "the "authenticity, the potential and the ambition to play in markets beyond the outdoors."
Officials outlined a four-pronged approach to drive growth: expand market share by launching new products within existing categories;
enter new large product categories in ancillary areas; enter new consumer markets; and broaden distribution.
"On a combined basis, we believe this strategy will support organic sales growth at a compound annual growth rate of between 8 percent and 10 percent over the next 4-to-5 years, exclusive of any acquisitions," said Murphy. "That implies at the low end that we have a plan to more than double the size of our business organically since the separation in August 2020."
EBITDAS margins are expected to range in the mid- to high-teens over the next four to five years.
American Outdoor Brands also said that it had over $125 million of available capital through its cash balance and credit line to explore tuck-in acquisitions. Murphy said the company is "seeing a ton of volume right now" in potential acquisitions that he believes are due to some founders and sellers looking to take advantage of strong years and anticipated changes in the tax code. However, competition has led to high valuations, with some deals getting done at multiples in the teens. Murphy said, "We're remaining very diligent, making sure that we're finding the right deal. It fits our criteria, and it's out there. But again, we're going to remain very, very diligent."
Photos courtesy American Outdoor Brands (Bubba, Old Timer, Hooyman)