Adidas increased its outlook for the year as its business recovers nicely outside of Greater China, where some consumers have boycotted the brand over its stance against alleged human rights abuses. Adidas also announced that Rupert Campbell, currently managing director in Russia, would succeed Zion Armstrong, shown below right, as president of the North American business at the close of 2021.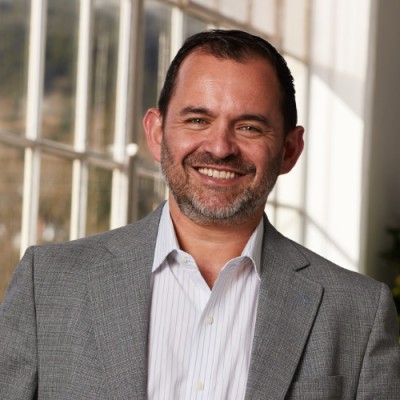 In the quarter ended June 30, sales grew 51.5 percent to $5.08 billion. Currency-neutral revenue growth accelerated to 55 percent.
On a conference call with analysts, Kasper Rorsted, CEO of Adidas, noted that growth was achieved against the background of the geopolitical situation and extended lockdowns in the Asia-Pacific region, which, in combination, reduced currency-neutral revenue growth by a low-double-digit rate during the quarter.
"With sports taking back center stage this summer, we delivered a very successful quarter," said Rorsted. "Driven by the strength of our brand and better-than-expected demand for our products, we saw an acceleration in our top-and bottom-line."
Sales in the brand's strategic growth markets EMEA and North America almost doubled. Revenues in key categories Football and Outdoor grew at triple-digit rates.
"The share of full-price sales increased strongly, fueling exceptional profitability improvements," added Rorsted. "This momentum gives us the confidence to increase our full-year outlook despite the external challenges that our industry continues to face."
From a channel perspective, Adidas' top-line increase was characterized by a strong recovery from the material revenue decline in its physical distribution channels during the second quarter of 2020, when the global pandemic had caused many temporary store closures. As a result, wholesale revenues and sales in Adidas' own retail stores grew at a high-double-digit rate during the second quarter of 2021.
E-commerce revenues declined 14 percent in the quarter, reflecting the high growth in the prior-year period when digital revenues had almost doubled. E-commerce net sales, excluding China, increase 86 percent versus Q219.
By region, all market segments, except Greater China, showed healthy gains. Strong regional performances on a currency-neutral basis were seen in the EMEA region, up 99 percent, and North America, surging 87 percent. Revenues in Latin America vaulted 230 percent, and sales in the Asia-Pacific grew 66 percent despite the negative impact from the extended lockdowns in the region.
In Greater China, the company recorded a steady business recovery and sequential sell-out improvements throughout the quarter. Nevertheless, revenues in Greater China declined 16 percent during the three months. This development also reflects the strong recovery in last year's second quarter, when sales in the market had grown at double-digit rates in May and June.
Adidas' gross margins increased 50 basis points to 51.8 percent. The positive effects from significantly higher full-price sales and the non-recurrence of last year's inventory allowances more than offset the negative impact from a less favorable market and channel mix and higher sourcing costs.
Operating expenses were up 5 percent to €2.107 billion. As a percentage of sales, operating expenses decreased 18.5 basis points to 41.5 percent due to sales leverage.
Marketing and POS expenses grew 17 percent to €616 million as brand investments increased as sports returned. As a percent of sales, marketing and POS expenses were down 3.5 basis points to 12.1 percent.
Operating overhead expenses were flat at a level of €1.492 billion, which included stranded costs in the amount of around €60 million that Adidas temporarily incurred related to the intended divestiture of Reebok. As a percent of sales, operating overhead expenses decreased 14.9 basis points to 29.4 percent.
Operating profits reached a level of €543 million against a loss of €263 million a year ago. With an improvement of 18.5 basis points to 10.7 percent, the operating margin almost fully recovered to the pre-pandemic level.
Net income from continuing operations improved to €387 million from a loss of €243 million a year ago.
On the call, Rorsted highlighted weaknesses tied to external factors, including the geopolitical situation in China, industry-wide supply chain issues and COVID-19-related shutdowns in the APAC region. Another shortcoming was lower growth in footwear as major soccer events drove sales in apparel and equipment.
On the positive side, sales accelerated from 27 percent year-over-year growth in the first quarter to 55 percent in the second quarter, driven by stronger than expected demand. The gain in the first quarter was achieved despite a high-single-digit drag from external factors, including the prolonged EMEA lockdowns at the time and supply chain challenges. 
External factors caused a low-double-digit drag in the second quarter.
Revenues were above pre-pandemic levels in both quarters and accelerated from one percent versus the first quarter against Q119 to five percent in the second quarter against Q219. Rorsted said sales would have been up double-digits in the second quarter versus 2019, excluding external headwinds.
"This clearly shows the strong underlying demand for our product," said Rorsted. "Strong momentum is evident in North American and EMEA, where revenue almost doubled in the second quarter and was up 15 percent compared to the second quarter. In North America, we saw exceptionally strong DTC with 35 percent growth year-over-year and 27 percent versus 19 percent. We more than doubled sales with our key partners."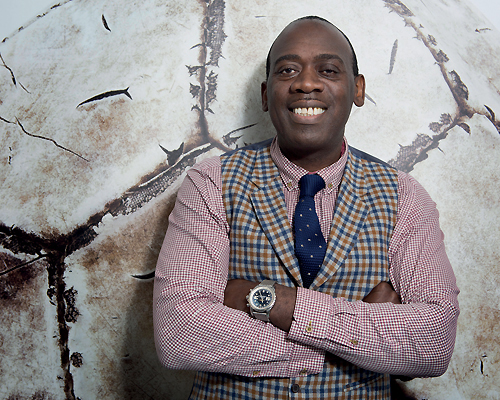 Rorsted also announced that Rupert Campbell, shown right, would become president of its North American business, effective January 1, 2022. Campbell will succeed Zion Armstrong, who has been in the role since July 2018.
Rorsted said Armstrong had decided to leave the company at the end of 2021 to return to his home country of New Zealand, where his young children have lived since the start of the pandemic. He said Campbell "has a long and successful track record within Adidas." He's currently managing director in Russia and under his leadership, Adidas increased his market leadership in the region and recorded double-digit sales growth,
"Rupert will be on the ground in North America in Q4, and he and Zion will work closely on a smooth transaction session," said Rorsted. "Zion and the team have built a strong foundation for us in North America by making Adidas a strong number two in the market. We're certain that Rupert and the team will further expand this position."
Europe also saw strong growth in DTC in the quarter with a boost from triple-digit growth in football and running.
China's decline, in part, reflects tough year-ago comparisons as Greater China in the year-ago period had strongly recovered to show with solid double-digit growth rates in May and June. Overall, Rorsted said China had seen a "slow but steady business recovery," with sales positive in March before declining to a low point in April and sequentially improving over May and returning to growth in June. China's sales were flat in the quarter versus 2019.
"We remain very disciplined when it comes to sales, and this is not about short-term optimization," said Rorsted. "Greater China is one of our strategic markets, and we remain confident about the long-term opportunity, especially after the State Council announced yesterday that it would further promote sports and exercise among its people."
From a category perspective, Adidas achieved over-proportional growth in running as the brand diversified its franchise and technology portfolio with exclusive launches of new products at DTC, such as the Ultraboost Made To Be Remade.
Adidas Outdoor sales more than doubled as the brand leveraged the trend towards more outdoor activities through a strong product offering and successful activations. Football, or soccer, grew more than 150 percent "as excitement returns to the pitch on both professional and amateur levels," said Rorsted.
Reebok has been reclassified as a discontinued operation after the company announced plans to sell the business, and few details on the brand's performance were provided on the call.
Harm Ohlmeyer, CFO, noted that Reebok's currency-neutral sales in the quarter were up 94 percent over 2020 and 13 percent versus 2019 while profitability "improved significantly." Ohlmeyer said the divestiture process is "well on track." As mentioned on previous calls, Adidas expects to complete the process by the end of the summer, he noted.
Inventories decreased 22 percent to €4.054 billion. While this development was supported by the reclassification of Reebok, inventories were still down double-digits year-on-year on a like-for-like basis. On a currency-neutral basis, inventories were also down by 22 percent.
Looking ahead, Adidas said that given the accelerating top-line momentum, the company now expects currency-neutral sales to increase at a rate of up to 20 percent year-over-year in 2021, driven by strength in double-digit improvements in all markets. Previously, Adidas expected sales growth at a high-teens rate in 2021
Adidas said that given the accelerating top-line momentum, currency-neutral sales are projected to increase at a rate of up to 20 percent year-over-year in 2021, driven by double-digit improvements in all markets. Previously, Adidas expected sales growth at a high-teens rate in 2021.
Its new outlook reflects sales growth of up to 7 percent in the second half of the year compared to the 2020 level, which is expected to be fueled by several launches, including the re-introduction of NMD, one of Adidas' most successful franchises in recent history. In addition, Adidas' Futurecraft 4D portfolio expand significantly with the introduction of the 4D FWD Pulse. The scaling of the well-established ZX franchise will continue with the introduction of the ZX 5K Boost. The Forum franchise, after having been successfully incubated throughout the first two quarters of the year, will quadruple in size during the second half of 2021 driven by several iterations and dedicated marketing activities. Also, major sports events, including the Olympic Games in Tokyo, the start of the club football season in Europe and the kick-off to the NFL season in the U.S., and grassroots activities worldwide are expected to drive awareness and growth.
The full-year gross margin forecast continues to be for a level of around 52.0 percent. The operating margin is now expected to increase to a level of between 9.5 percent and 10 percent, up from 9 percent to 10 percent previously. Net income from continuing operations is now projected to increase to a level of between €1.4 billion and €1.5 billion, up from €1.25 billion to €1.45 billion previously.
Adidas said the company's profitability outlook continues to include temporarily stranded costs related to the intended divestiture of Reebok. In 2021, these costs are expected to amount to around €250 million on the operating profit level and impact net income from continuing operations by approximately €200 million. The medium-term growth outlook is not impacted by these costs as Adidas anticipates that only around 30 percent of the €250 million will reoccur in 2022 and that by 2023 the stranded costs will be fully eliminated.
Photos courtesy Adidas,  Zion Armstrong, Rupert Campbell