Academy Sports + Outdoors sharply raised its outlook for the year as it reported record sales and earnings in the second quarter and continues to see a healthy uptick in demand for active lifestyle pursuits that began with the pandemic's emergence. Academy officials also indicated that the chain has been able to get back in stock most categories, including fitness and bikes, despite extensive supply chain constraints.
The second quarter ended July 31 set company records across key financial metrics, including revenue, gross margin, pre-tax income, and net earnings.
On a conference call with analysts, Ken Hicks, chairman, president, and CEO, noted that Academy's previously stated goal was "winning the summer season." The chain achieved its highest sales weeks in its history on Memorial Day, Father's Day and the Fourth of July. Hicks said, "This was primarily driven by our customers coming back more often, spending more and shopping more areas of the store."
Sales Surge 44 Percent Versus Q219
Sales In the quarter increased 11.5 percent to an all-time quarterly high of $1.79 billion. Wall Street's consensus estimate for revenue had been $1.66 billion. Sales were 44.8 percent when compared to the second quarter of 2019.
Comparable sales grew 11.4 percent on top of a year-ago gain of 27.0 percent, the strongest quarterly performance in 2020. 
The sales growth was driven by the sustained strength in the sporting goods and outdoor recreation markets, improving in-stocks and strong consumer demand across all product categories. Hicks noted that Academy has now posted eight consecutive quarters of positive comparable sales and operating profit growth dating to the third quarter of 2019. With a boost from the pandemic, the last five quarters have seen double-digit increases.
The top-line growth was broad-based and marked the third consecutive quarter that all four merchandise divisions posted increases. Increases were seen in transactions, average unit retails and ticket size.
Michael Mullican, EVP and CFO, said, "Our differentiated and value-based assortment and excellent service is resonating with our customers in a time when everyone wants to have more fun."
Net income improved to $190.5 million compared to $167.7 million, while EPS declined to $1.99 compared to $2.25 per share due to an increase in the number of shares outstanding and higher federal income tax. On a proforma basis, adjusted net income, which excludes the impact of certain non-cash and extraordinary items, jumped 67.1 percent to $224.6 million, to $2.34 from $1.81 per share a year ahead and well ahead of Wall Street's consensus estimate of $1.42.
"Our consistent strong financial performance over the last two years demonstrates that the operational changes we implemented prior to the pandemic and the continued refinements being made to grow top-line sales, improve margin and profits and enhance customer satisfaction are working," said Hicks. "Along with our well-performing operating model, we are a leader in the sports and outdoor category at a time when more consumer spending continues to shift to the estimated $100 billion sports and outdoor category. People are making lasting lifestyle changes focused on health and wellness, sharing outdoor experiences and nesting at home in their backyard oasis. In addition, as working from home has become more prominent, customers are also shopping for more casual work attire. We believe all these trends will continue for the foreseeable future and that our broad assortment of quality and value products positions us as an excellent option for consumers to meet all of their needs."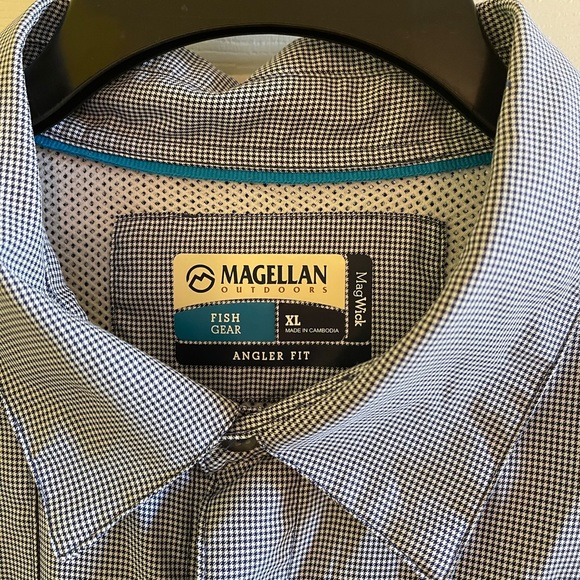 Apparel And Footwear Pace Division Growth
Among categories, sales were strong in apparel, footwear, field, fitness, and team sports. Steve Lawrence, EVP and chief merchandising officer, said apparel and footwear once again were Academy's two strongest divisions during the quarter.
Apparel sales were up 19 percent versus 2020 and 37 percent when compared to 2019. Footwear ran a 15 percent comp and was up 27 percent when compared to 2019. Said Lawrence, "The common theme across both of these divisions was the strength we saw in our youth apparel and footwear businesses. These categories' outperformance demonstrates the continued strengthening of our position with young families, particularly in our newer markets."
With a more normalized back-to-school this year, the youth businesses are expected to continue to be a growth driver in the third quarter.
Lawrence noted that key national brands such as Nike, Adidas, Under Armour, Columbia, and The North Face delivered strong performances, which was attributed to improving inventory positions, better content and more controlled distribution in the marketplace.
"Partnerships with our key national brands are only getting stronger, which is helping us stay in stock while also delivering new innovative offerings that our customers love," said Lawrence.
Academy's private branded business outperformed the total company comp-store gain. The two rollouts in 2021, Magellan Outdoors Pro and Freely, both continued to outpace original plans. Private brands are expected to continue to be a sales driver in the second half with a boost from the rollout of women's Freely in plus sizes with its first collaboration featuring Magellan Outdoors and Whataburger.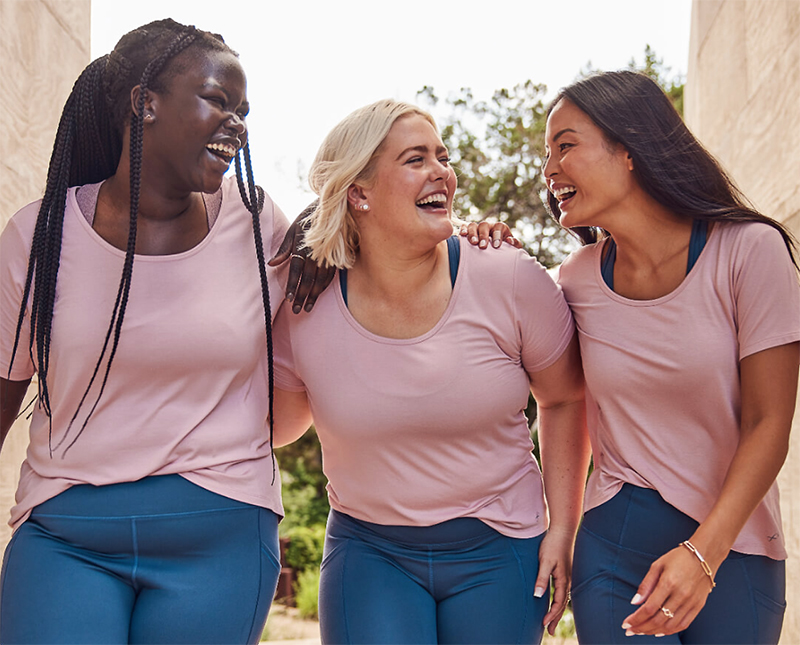 As expected, the licensed sports business trended up as enthusiasm for live sporting events increased and is expected to build as fall college and pro football seasons heat up.
The sports & recreation division posted a double-digit comp gain of 14 percent versus 2020 and grew 50 percent versus 2019. Continued strength was seen in its team sports business, fueled by youth sports' return across its markets. Said Lawrence, "Solid growth was seen in the key spring summer sports of baseball and soccer and football started kicking in at the tail end of the quarter. Also good to see was sustained momentum in many of the categories such as outdoor cooking, exercise equipment and water sports, which ran positive comps despite being up against historic sales increases and volume levels from last year's COVID shutdown."
In its outdoor division, Academy managed a low-single-digit comp versus 2020 and jumped 59 percent versus 2019. Camping, coolers and shooting sports categories had a strong performance during the quarter. One soft spot was fishing, which ran a decrease versus a large surge last year but was ahead strong double-digits versus 2019.
E-commerce sales declined slightly, down 0.9 percent, after growing 210.3 percent in the prior-year quarter. When compared to the second quarter of 2019, e-commerce sales increased 207.2 percent. E-commerce sales penetration rate was 8.4 percent in the latest quarter, more than double the penetration rate in the second quarter of 2019.
Buy online, in-store pickup (BOPIS) exceeded 50 percent of e-commerce sales "and continues to be a very effective and profitable way for us to transact with our customers," said Mullican. "The investments made in omnichannel, such as the July launch of our mobile app, more relevant product recommendations, enhanced ship the store capabilities, and new search and checkout functionality, will drive continued growth. In fact, Academy.com sales were positive for the last seven weeks of the quarter. So the sales trajectory is encouraging."
Stores Becoming More Profitable
Highlighting some progress at the store level, Mullican noted that the number of existing customers who made a purchase in a new category over the last 12 months and then purchased that category again continues to increase.
Ending inventories in constrained categories have improved, including the chain back in stock in categories like bikes and fitness equipment. Team sports, apparel and footwear categories have recovered and are now delivering comps ahead of the company's overall growth rates. Sales in seasonal categories like water sports and outdoor furniture, where Academy faced shortages last year, have also exceeded the company's second quarter.
Said Mullican, "We are growing the business by having the right products in stock at the right price at the right time, by driving deeper engagement with existing customers and gaining market share," added Mullican. "As a result, our stores are becoming more productive and profitable."
He noted that over the trailing 12 months, Academy had increased its average sales per store and sales per square foot by 20 percent. Stores EBIT for the same period grew by 125 percent to $2.7 million per store compared to $1.2 million a year ago. When compared to 2019, sales per store have increased 31 percent, and EBIT has grown 320 percent on a trailing 12-month basis; 100 percent of Academy's stores are profitable and accretive to earnings.
Gross margin increased 29.4 percent to $642.5 million, the highest quarterly gross profit in the company's history. The gross margin rate improved by 500 basis points to 35.9 percent, primarily driven by stronger merchandise margins that benefited from a shift towards a normalized product sales mix, higher average unit retails (AURs), and fewer markdowns.
Lawrence said the factors driving merchandise margin growth include investments to refine its allocation strategy coupled with more targeted localization efforts, improved overall inventory productivity driving higher AURs through better regular price selling and a less promotional marketplace that allows Academy to scale back discounts during high-traffic periods. Strong sell-throughs at regular prices and an enhanced markdown optimization strategy have also helped reduce clearance goods.
Merchandise margins grew more than higher product and shipping cost increases. In terms of labor costs, the retailer said adjustments are being made to reward and retain employees and labor management tools are being used to reduce unproductive store activities, freeing employees to focus more on customers.
SG&A expenses were 21.7 percent of sales, a 220 basis point increase due to higher advertising and payroll expenses that had been pared back last year due to the pandemic, non-recurring stock compensation and payroll expenses associated with accelerated share vesting. Excluding the non-recurring expenses, SG&A expenses would have been 19.2 percent of sales.
Inventory Ahead 24 Percent Year-Over-Year
Merchandise inventories were $1.1 billion, an increase of 24.0 percent compared to the prior-year quarter and 3.2 percent compared to Q1 2021. Inventories are down 7 percent versus the second quarter of 2019.
Academy still faces challenges in areas such as ammunition, but its stock position in some constrained categories has improved, including returning to in-stock in categories like bikes and fitness equipment. Hicks said, "There's been a lot of discussion about inventory availability and supply chain constraints. We've been working diligently with all of our vendor partners to ensure merchandise flow and allocations. Given our strong relationship with suppliers such as Nike, Adidas and Under Armour, we are in a position of sufficient supply right now. And while there will be challenges, we believe we have a good line of sight on what to expect over the next few months. The team is doing an excellent job navigating this dynamic environment, and we're excited about back-to-school and sports in the fall and holiday season."
Lawrence added, "We're still not at optimal levels across all areas. We're fully back in stock in many categories that have seen accelerated demand, such as fitness, fishing, bikes, apparel, and footwear. There are categories such as ammunition that are not 100 percent where we'd like them to be, but we have enough supply to start building back our inventory levels in stores. Going forward, we believe we have the strategies and pipeline of inventory, coupled with strong relationships with our key partners, to keep receipts flowing and driving sales growth."
As of the end of the second quarter, the company's cash and cash equivalents totaled $553.8 million with no outstanding balance on its credit facility. Adjusted free cash flow was $169.5 million. Given its balance sheet's strength and strong financial performance, Academy's board authorized a $500 million share repurchase program.
2021 Outlook
The new guidance for 2021 includes:
Net sales in the range of $6,465 to $6,620 million, representing a gain of 15 percent against 2020 and 35 percent against 2019;

Comparable sales in the range of 14.0 percent and 17.0 percent, up from a prior range of a gain of 6.0 percent to 9.0 percent. That compares to a gain of 16.1 percent in 2020 and a decline of 0.7 percent in 2019;

Income before taxes in the range of $670 million to $715 million, representing a gain of 104 percent against 2020 and 463 percent against 2019;

Net income in the range of $525 million to $560 million, representing a gain of 72 percent against 2020 and 352 percent against 2019. Under the previous guidance, net income was expected to range from $400.0 million to $435.0 million; and

EPS in the range of $5.45 to $5.80, representing a gain of 48 percent against 2020 and 252 percent against 2019. Under previous guidance, EPS was expected in the range from $4.15 to $4.50.
Photos courtesy Academy Sports + Outdoors