COVID-19 has gotten the wheels rolling for everything from a vaccine to testing procedures. But it's also gotten them spinning for inline skate manufacturers and retailers who are seeing a surge in sales.
While the number of inline skaters in the U.S. has been dropping—down from a high of 19.8 million in 2006 to 11.6 million in 2018—sales since the COVID-19 outbreak have been on more than solid footing.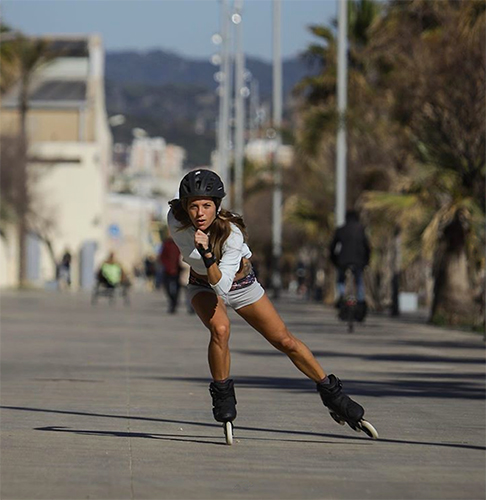 Manufacturer Rollerblade reports that its sales have increased more than 300 percent since the beginning of March, with May its largest shipping month in 20 years in the U.S. Its website traffic is also up 450 percent.
"Sales have been trending up moderately over the past few years, but since the beginning of March things have really exploded," said Jeremy Stonier, Rollerblade's president and business unit manager. "We attribute that to everything going on people need a mental break and some exercise, even a bit of fun. Inline skating provides all three and can easily be done close to home while socially distanced and out in the fresh air."
Look no further than inline retail giant Inline Warehouse to corroborate that from the sales floor side.
"We've seen a surge in interest for inline skates," said Inline Warehouse Owner Stan Chaves. "Sales exceeded 2019's in just a few short months as a result of the pandemic." Chaves credits it to both new and returning skaters turning to the sport for exercise and enjoyment. "People are getting back into inline skating for the health benefits and fun."
The most common mistake, he added, is people dusting off the old skates in the closet. "Skates have changed since that last pair was stuck in the garage back in the '90s," he said. "They're better, easier and more supportive than before. They also use bigger wheels that ride smoother and maintain roll longer."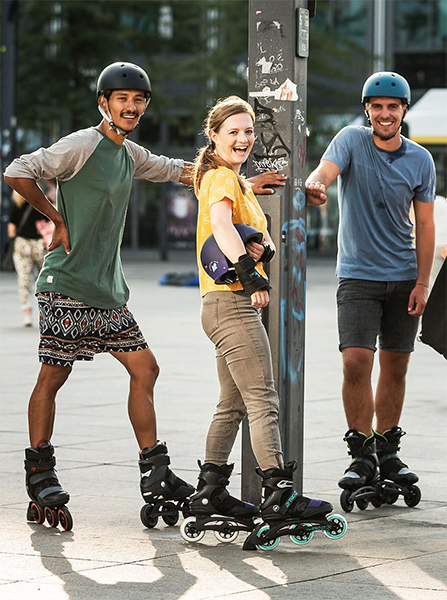 K2 Sports is also riding a wave of similar growth in its inline skate category.
"We've seen a big increase in total sales with massive growth over last year, and it's continuing through summer," said K2 Sports marketing manager John Rushin. "It's difficult to attribute it to any one factor, but the most significant catalyst was the pandemic. People are seeking recreation options that allow for appropriate social distancing, and interest in inline skating has skyrocketed."
The largest area of growth, he added, has been in adult skates, particularly entry-level to intermediate skates for women.
Luckily, despite the unforeseen spike in interest, K2 had the inventory on hand to meet this demand.
"We didn't experience any supply issues," said Rushin. "As we sold through the inventory of our most popular styles we saw an uptick for our higher-priced premium models. Clearly, people just wanted to get out skating and were willing to purchase higher price point products than they would normally. As of now, we are sold out of the majority of our spring '20 offering but are expecting a restock in early fall."
While the unexpected growth did impact its forecasting, forcing them to reevaluate and increased inventory, they're not expecting as much of a spike in 2021. "Rather, we're anticipating an overall increase in interest and sales," he added,. "I think the people who made purchases in 2020 weren't the majority and, as interest hits the broader consumer base, we should see some longer-term growth."
As for the future, he added they're excited about an upcoming spring 21 release in the marathon category in a partnership with sister brand Madshus: a new, high-end performance marathon skate called the Redline. "We took cues from Madshus's tried and true Nordic ski boot technology and combined that with our new Flash Disc wheels to develop a 4x110mm wheel model and a 3x125mm wheel model," he said.
Photos courtesy Rollerblade, K2 Sports