The Concussion Legacy Foundation (CTF) created an infographic that displays Football CTE Diagnoses By College.
The infographic reads, "Players from over 100 college football programs have not been diagnosed with chronic traumatic encephalopathy (CTE) at the VA-BU-CLF Brain Bank. Fifteen schools, highlighted below, have had three or more players diagnosed with CTE."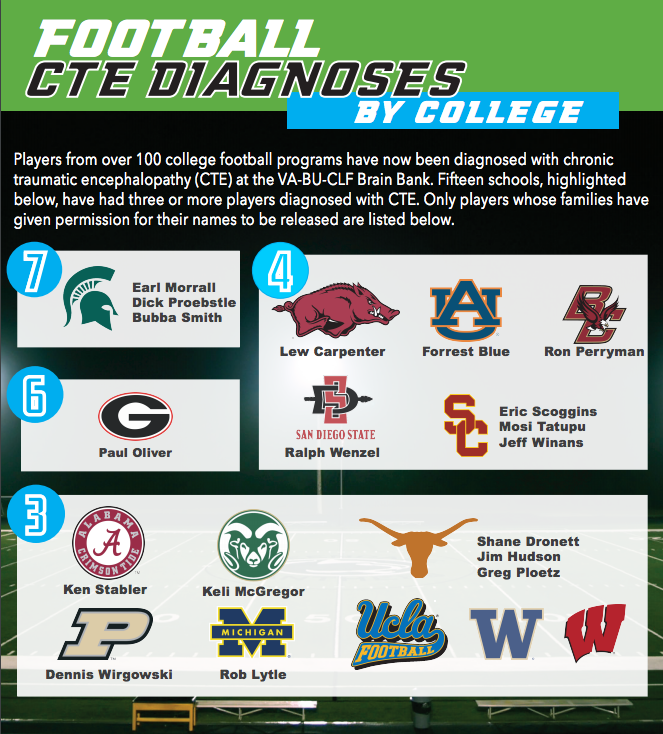 The graphic goes on to say that the 15 universities with three or more CTE cases have combined for 64 national championships. The full infographic can be viewed here.
Photo courtesy Concussion Legacy Foundation