By Thomas J. Ryan
Iconix Brand Group's operating losses were significantly reduced in the second quarter due to aggressive cost-cutting efforts. Sales, as expected, fell sharply but Iconix officials said they're making progress lining up new licensing partners for many of its brands.
"We continue to deliver on our plan," said Bob Galvin, president and CEO, on a conference call with analysts. "We are pleased to report that our second-quarter results are in line with our expectations and guidance."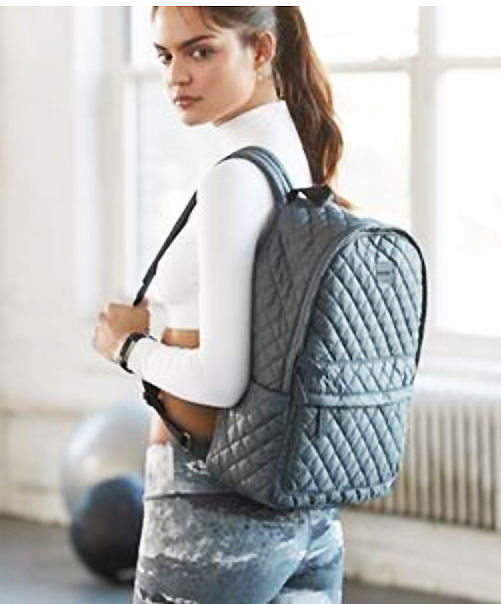 In the quarter ended June 30, sales, representing royalties from licensing deals, fell 31.5 percent to $34.4 million. The decline was due to the loss of the direct-to-retail (DTR) deals for Mossimo with Target, Danskin with Wal-Mart and Royal Velvet at J.C. Penney, and the impact of the Sears' bankruptcy on Joe Boxer, Cannon and Bongo.
By segment, Women's sales were down 51.6 percent to $8.2 million. The decline was principally the result of the transition of the Danskin and Mossimo DTRs and the impact of the Sears' bankruptcy on Joe Boxer and Bongo.  Women's brands also include Candie's, Mudd, London Fog, Rampage, Ocean Pacific/OP, and Material Girl.
In the Men's segment, sales were down 37.2 percent to $6.6 million for the quarter. The decline was principally due to lower sales in Buffalo, Pony and Umbro. Men's segment brands also include Rocawear, Starter, Zoo York, Ecko Unltd., Artful Dodger, Lee Cooper, Hydraulic, and Ed Hardy.
The Home segment was down 38.4 percent to $4.3 million for the quarter, which was principally due to the impact of Sears' bankruptcy on the Cannon brand, and the transition of Royal Velvet. Home brands also include Fieldcrest, Charisma, Waverly and Sharper Image.
In the International segment, revenue was down 3.3 percent to $15.3 million. The decline reflects the absence of the men's World Cup business in 2018 and softness in China.
Reported income on a GAAP basis came to $1.3 million, or 4 cents a share, against a loss of $79.4 million, or $12.55, a year ago. The year-ago period included an impairment charge of $111.1 million for Mossimo but both periods included a host of smaller charges as well.
Adjusted EBITDA for the quarter was down 17.5 percent to $20.3 million from $24.6 million but improved as a percent of sales to 59 percent of sales from 49 percent.
The improved EBITDA margin was due to a 43 percent reduction in SG&A expense to $16.4 million due to an expense reduction plan that began in the fourth quarter of 2018. The most significant reductions came from personnel-related costs, professional fees and advertising. Iconix also collected some accounts receivable which had been previously written off, totaling almost $1.3 million.
Galvin said the company continues to have "positive meetings in multiple categories across a number of different channels of distribution" with potential direct-to-retail deals.
He added, "We haven't had success in is doing anything on a large-scale DTR basis, but the interest in product categories is there. It's now striking those deals and continue to fuel that pipeline for '20 and '21."
Iconix said it is currently in compliance with the total leverage ratio and asset coverage ratio of financial covenants under its credit agreement as well as its interest-only debt service coverage ratio under its securitization facility. Additionally, the company's current three-year projection positions the company to remain in compliance through 2021.
For the full year, Iconix now expects adjusted EBITDA in the range of $74 million to $78 million versus between $71 million and $78 million previously. Due to a change in accounting treatments for advertising costs, revenue guidance has changed to a range of $145 million to $150 million from $147 million to $158 million previously.
Photos courtesy Canon, Danskin