Shuttering its doors in late 2017 after 20 years in business, merino wool apparel brand Ibex is back up-and-running under General Manager and mountain athlete Bonie Shupe.
Relaunched in 2019 under New York investor group Flour Fund, Ibex 2.0 is counting on a DTC business model with a line of 30 SKUs and promoting ethical and sustainable merino wool apparel. Shupe spoke with SGB Executive on the struggles in relaunching the brand during the pandemic and plans to make it relevant once again.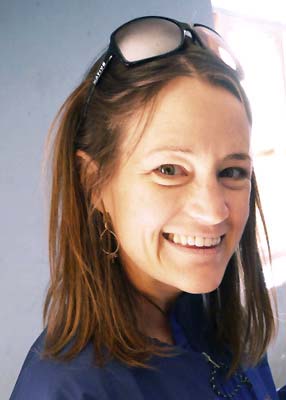 Ibex shut down in 2017 after 20 years. How are you resurrecting it and making the company relevant again? We're celebrating our 25-year heritage while thinking proactively to innovate and update our staple pieces. We've kept 'city to slope' at the core of our design mission as consumers are minimizing their wardrobe and living simply. Ibex was ahead of its time with this ethos, combining fashionable, timeless design with elite performance to attract the modern outdoor consumer. "The Art of Wool" tagline remains a huge part of our mission and can still be found throughout our line. We're investing significant time and finances into new merino wool textile innovations, honoring Ibex's legacy as a forward-thinking brand and leader within the industry. We have a lot of exciting projects in the works that our team can't wait to release.
Has it been hard to do with the pandemic hitting right after you came on board? We re-launched right before COVID hit. Obviously, resurrecting a company is hard enough work on its own. When you add in the fact that our fabric starts at a farm level, that means there are a lot of moving parts in the supply chain impacted by COVID. Even now, many of our suppliers are on lockdown or reduced staff.
Were sales affected during the pandemic? While COVID was devastating for a lot of businesses, the pandemic drove people to want two things—to spend more time outdoors and to wear comfortable clothes. Fortunately, those are both Ibex's strengths. It was hard to know what to expect with our inventory during our first year after relaunch and even less certainty once shelter-in-place began. We haven't been able to keep product in stock. As soon as new inventory arrives, it disappears. With supply chain challenges, that has been hard for customers, but from a business perspective, it's been reassuring that we're onto something great.
Any specific supply chain or labor issue setbacks? In addition to the COVID setbacks we experienced, our supply chain and manufacturing partners, as a whole, had to be rebuilt with our relaunch. It's been a priority to find partners that align with our mission to create ethical clothing produced with the highest environmental and humanitarian standards. To this end, we audit all manufacturing partners and work with them to reduce and offset their carbon footprint. It's been a long road of rebuilding old relationships and building new ones, but we finally feel like we're in a great place.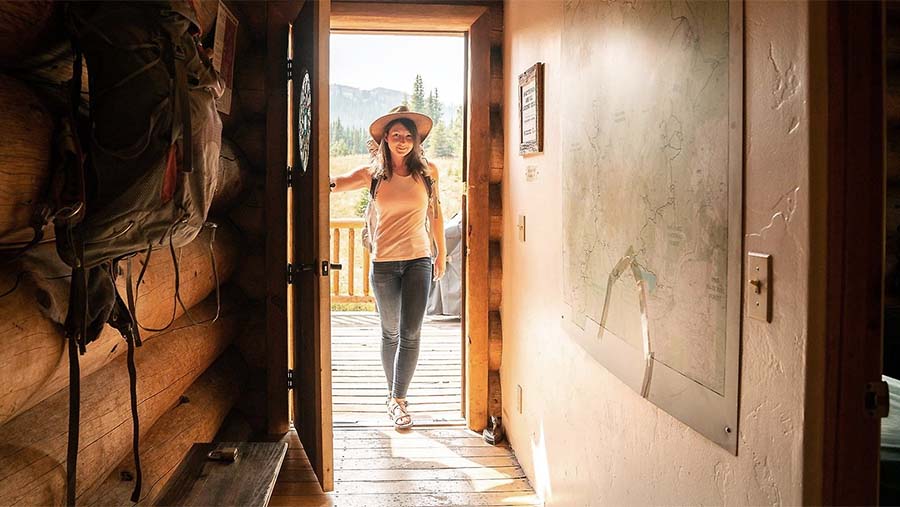 How are you building trust with the original supporters of the brand? By talking to them. Building an effective brand is all about a conversation. I've been open and honest about who I am and why I'm in this position running Ibex. It's not just that I was hired to do it. I'm an original Ibex consumer and have loved the brand for decades. I've studied wool, textiles and performance apparel design extensively. The Ibex Insiders have been a great way to include customers in conversations. Even as a GM, I make it my goal to address customer concerns, answer questions and solve issues. Sometimes that means answering emails in the middle of the night, but that's also what has made Ibex special. Ibex is more than a company, we're a community. That's something I will always work to foster and value. And, in the end, our product will be better for it.
Are your sustainability efforts and messaging a part of that? They're a big part of our mission. While we hope that's something customers value, we see it as an ethical obligation to operate as good stewards. This isn't some underlying mission to win back customers. It's a top priority for us as a team to reduce our carbon and environmental footprint as a whole. Ibex is Climate Neutral Certified and a member of the Conservation Alliance and the Plastic Impact Alliance. Our headquarters is run from a 100 percent VOC-free, passive-solar building built from beetle-kill pine. I work every day to reduce my environmental footprint because the world needs to take decisive action to curb climate change. I wouldn't lead a company that didn't care to take action to make a positive impact.
Merino doesn't seem to be the buzzword it once was. Do you think merino apparel will continue to sell as well when the world is back to its normal buying patterns? In the early 2000s, merino gained popularity as consumers realized that it significantly outperforms synthetics. It was revolutionary to consider that this ancient breed of sheep was making the ultimate performance fiber for millennia and that we just hadn't used it. Because many consumers had been raised in polyester fleece and acrylic beanies, the 'wool revolution' caused a stir. But merino isn't just a buzzword or trend. For many outdoor consumers, merino has always been the fabric of choice, especially for some of the most iconic expedition leaders and mountaineers. One of our heritage pieces, the Shak, is a homage to Ernest Shackleton, who led a multi-year Antarctic expedition in the early 1900s in wool. Wool was the best fabric 100 years ago, and we think it's likely it will still be the best fabric 100 years from now.
More than ever, people want high-quality performance fabrics, which is where merino shines. It moves with your body, breathes, is thermoregulating, dries quickly, and doesn't stink when you sweat. It's washable, low maintenance, wrinkle-resistant, and has a high warmth-to-weight ratio. We celebrate high-quality performance textiles as the base of any great design. Large companies don't want to pay top-dollar for the quality of wool we use, so that leaves a great space for Ibex to excel. Merino is also natural, regenerative and biodegradable in a climate where consumers know that our consumption has an impact. As long as people continue to make informed buying decisions, merino will thrive.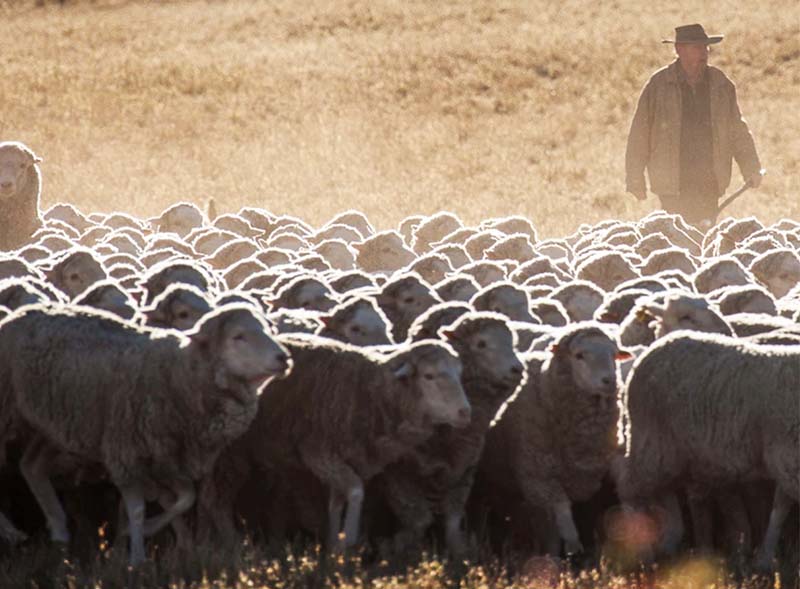 How has your experience as a mountain athlete helped you design products, and does it resonate with your customers? As a GM with a background in product design, I'm in a unique position. When you add the fact that I'm also an end-user and Ibex customer, it makes for something special. As a mountain athlete, I'm constantly thinking of ways I want my apparel to perform. I push my gear hard, and I expect the garments I'm producing to function just as well for any Ibex customer.
As an endurance athlete and product designer, I recognize that great apparel design shares a lot in common with training. Every run I've done changes me and prepares me better for the next. As Ibex relaunches and grows, we're learning from each season and continue to build upon our foundations and improve our work. It's important to us that each new season our product is better than the last. We're not starting from scratch with new products every year but rather building a foundation of the best products. Many customers have let us know that our products are better than ever, and we take pride in that. We also see it as training and look for how we can improve our products to make them better in the next season.
Being a mountain athlete is born, first and foremost, out of a love for the mountains. The outdoors inspires us in every aspect of our business, and it's why sustainability is such a huge component for us. I've spent too much time in nature to not recognize the delicate balance of which all things co-exist. From eco-conscious dyes to better-constructed products made from sustainable materials, it's important that we build heritage pieces that last and that can be worn and passed on. That resonates deeply with our customers.
Who is Ibex's target consumer moving forward? Our strength lies in creating functional apparel that easily moves from city to slope. We make apparel that supports an active lifestyle. It's why I've always loved the brand. My most memorable mountain accomplishments are often done unexpectedly. Having the right gear and base training as a daily practice allows you to live a more adventurous life. While on a sourcing trip to Morocco, on a whim I decided to trail run Jbel Toubkal, the highest peak in North Africa. I have a story like this for nearly every country I've visited. It's that city-to-slope combination of function and fashion that helps minimize your wardrobe and helps guarantee you're equipped with the right gear for any adventure. We're celebrating the Ibex legacy of making clothes that perform from mountain tops to boardrooms and everywhere in between.
How are you standing out in a competitive merino market? We're innovating wool. We're making the highest quality products from the finest merino available. The products we will launch over the next few years will continue to impress upon the fact that we are masters of materials, and I'm confident that we'll stand out for our innovative products in the merino space. Ibex is making a difference in the outdoor industry, creating the best products for adventurers with sustainability and equitability always being the top priority.
Photos courtesy Ibex, Bonie Shupe