By Eric Smith
Ayear and a half ago, Helen of Troy Ltd. committed to growing Hydro Flask sales in the Eastern U.S., a goal centered on both amplifying the brand's message and expanding its distribution across the region.
Those efforts are paying off for Hydro Flask and its El Paso, TX-based parent company, both of which have been focused for the past six or so quarters on raising the brand's awareness and increasing market share in the East. In the fiscal second quarter ended August 31, the brand's sales in all geographies helped Helen of Troy's Housewares division grow sales 22.1 percent, bolstering the parent company's impressive quarter.
CEO Julien Mininberg called Q2 a "very strong quarter for our Housewares segment, which posted a core business increase of 22.4 percent on top of 19.4 percent growth in the same period last year. The segment continues to see strong demand for both OXO and Hydro Flask brands online and in-store."
The brand is taking advantage not only of the growing demand for stainless steel insulated water bottles as part of a backlash against single-use plastic but also its parent company's geographic shift.
"Hydro Flask's popularity continues to climb with outdoor enthusiasts and retailers alike," Mininberg said on Tuesday's earnings call with analysts. "During the quarter, the brand added further to its leading market position and continues to be a significant contributor to the high performance insulated beverage bottle category. We made even more strides growing sales in the U.S., particularly the East and also internationally."
Hydro Flask started in Hawaii and initially had strong brand recognition primarily in the West, but the parent company has made a concerted effort to establish it in new markets and work to take share.
"Our efforts in the Midwest and Southwest went far during the last couple of years and we've been working on the East," Mininberg said in April following the company's fiscal Q4 earnings report. "As the brand got a lot of traction, reception from the trade became big and between our push to build the East and a couple of really big customers who themselves leaned in and said, we prefer and want this product across our chains, across the country, including in the East, and things moved very quickly over the last year. We're not finished yet."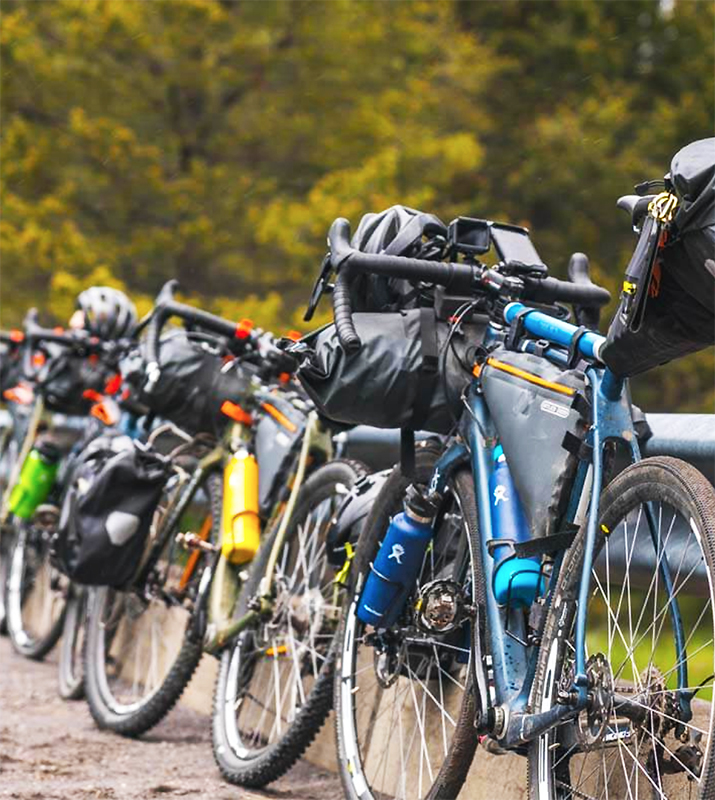 Indeed it's not. In addition to targeting new geographies, Helen of Troy has looked to channel and category expansion for the Hydro Flask brand.
"We also grow sales in brick-and-mortar, online and with new products, including products that take Hydro Flask beyond the bottle," Mininberg said. "We are seeing strong point-of-sale results, as well as inventory replenishment orders that are in line with robust sale-through rates for those customers where we have visibility. Additional drivers this quarter were Hydro Flask back-to-school purchases, back-to-campus sales across the collegiate channel and growing popularity among younger consumers in both online and outdoor retailers."
The direct-to-consumer (DTC) channel performed especially well for Housewares, with nice growth for both Hydro Flask and Oxo.
"We're amping up the throughput and capacity in our warehouse, which requires some bigger investments in the back half than we were originally planning," Mininberg said of the division's DTC approach. "We're very happy to make them. This is the way of the world that's very consumer-centric. This is what the consumer wants. And our warehouse is doing amazing things to satisfy all that demand. So this has made a big difference for us."
Something else that has made a big difference in the brand's wholesale channel is its planogram (dedicated display) in Dick's Sporting Goods locales. The sales boost has been significant, though look for the benefit to wane as the planogram gets anniversaried in the third quarter.
"That will make the comparison much tougher in the second half of the year than it was in the first half of the year," said CFO Brian Grass.
Companywide, Helen of Troy reported revenue for the fiscal second quarter ended August 31 of $414 million, up 5.2 percent from the year-ago period and ahead of Wall Street's expectations by $23.5 million.
The company's Q2 revenue growth was driven by a core business increase of $22.4 million, or 5.7 percent, primarily reflecting an increase in brick-and-mortar sales in the Housewares segment, growth in consolidated online sales and an increase in sales in the appliance category in the Beauty segment.
These factors were partially offset by lower sales in the Health & Home segment, the unfavorable impact from foreign currency fluctuations of approximately $1.9 million, or 0.5 percent, and a decline in the personal care category within the Beauty segment.
Helen of Troy's income from continuing operations was $46.1 million, or $1.83 per diluted share on 25.2 million weighted average shares outstanding, compared to $44.0 million, or $1.66 per diluted share on 26.6 million weighted average diluted shares outstanding. Income from continuing operations for the second quarter of fiscal 2020 includes after-tax restructuring charges of $0.4 million, or 1 cent per share, compared to $0.8 million, or 3 cents per share, in the same period last year.
The company's adjusted EBITDA increased 9.7 percent to $69.8 million compared to $63.6 million.
With a strong quarter in the books and tailwinds across divisions, Helen of Troy increased its guidance for fiscal 2020. The company now expects consolidated net sales revenue to be in the range of $1.610 to $1.640 billion, which implies consolidated sales growth of 2.9 percent to 4.8 percent, up from the previous expectation of 1.7 percent to 3.6 percent.
For the Housewares segment, Helen of Troy is now projecting net sales growth of 13 percent to 15 percent, up from the previous expectation of 6 percent to 8 percent.
Photo courtesy Hydro Flask