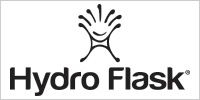 Hydro Flask has donated $250,000 to Oregon State University-Cascades to help develop a bachelor's degree program focused on outdoor products in its hometown.
The gift will support the hiring of an industry-experienced and senior faculty member to lead the development of the degree proposal at OSU-Cascades, which like Hydro Flask is based in Bend, Ore. The individual will work with regional outdoor product companies to understand the skill sets desired in future employees, develop the proposed curriculum, and guide the proposal through the university and state approval process.
When launched, the program would be one of the few in the country focused on outdoor products. University officials anticipate the program will launch following the two-year development period and the appropriate approvals.
"We are grateful to Hydro Flask for the innovation and local industry perspective they have brought to OSU-Cascades' academic planning," said Becky Johnson, vice president of the Bend campus.  "Their generous commitment will help us align even better with Central Oregon's dynamic economic landscape, and particularly the growing outdoor product industry."
Nearly 100 companies in the tri-county region manufacture and distribute recreation-related products, mostly for export outside of Central Oregon. Nationally, the outdoor products industry generates $121 billion in spending each year.
"We are excited to give OSU-Cascades students an opportunity to contribute to the growing field of outdoor products, and in a region that appreciates the natural environment and the importance of outdoor recreation in people's lives," said Hydro Flask general manager Scott Allan.
The proposed outdoor products program will teach students how to apply creativity and innovation in order to identify and develop new products that serve outdoor recreation customers.  Courses will take students from product idea to market, and include subjects such as branding, finance, product engineering and manufacturing, supply chain, and marketing.
Local industries will be involved in shaping hands-on learning experiences for students, including internships and senior year capstone projects.
Hydro Flask is the award-winning leader in high-performance, insulated stainless steel beverage and food flasks. Founded in 2009 in Bend, Ore., the company was acquired earlier this year by Helen of Troy.
Oregon State University's branch campus in Bend, Ore., features outstanding faculty in degree programs that reflect Central Oregon's vibrant economy and abundant natural resources. Nearly 20 undergraduate majors, 30 minors and options, and four graduate programs include computer science, energy systems engineering, kinesiology, hospitality management, and tourism and outdoor leadership. The branch campus expanded to a four-year university in fall 2015; its new campus will open in fall 2016.