By Eric Smith
Hibbett Sports Inc.'s board of directors will need to form yet another search committee after the company announced Friday morning that Scott Bowman is resigning as CFO—the retailer's second C-level departure in the last two weeks.
On March 22, during the Birmingham, AL-based company's fourth-quarter earnings call, CEO Jeff Rosenthal announced he is retiring this year, so what impact, if any, will these exits have on the retailer?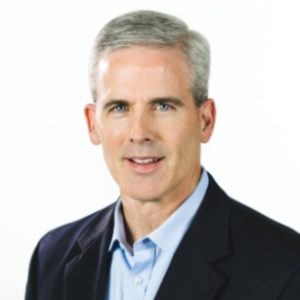 In this latest news that SGB posted Friday morning, Hibbett said Bowman, pictured, who had been with the retailer for more than six years, is leaving to pursue another opportunity on the West Coast and to be near family. His last day with Hibbett is April 26.
In Bowman's words: "I have accepted another opportunity that will put me closer to family, but I will remain with Hibbett through the end of April to assist with the transition. Being associated with this company has been a truly rewarding experience, and I am grateful for the opportunity to have worked with so many great people at Hibbett. I am confident that the company is on a good trajectory and will continue to strengthen its position among athletic specialty retailers."
Rosenthal—who was in Bowman's situation just a few weeks ago as the company feted his own accomplishments upon retiring—said this about Hibbett's outgoing CFO: "On behalf of the board of directors and our leadership team, I would like to thank Scott for his contributions as CFO for more than six years. During his time at Hibbett, Scott helped drive company-wide efforts to create shareholder value through strategic initiatives and an acquisition [City Gear] that has improved the company's competitive position. We wish him all the best in his future endeavors. Going forward, I am confident that the strength of our accounting and finance team will keep us moving forward while we search for Scott's replacement."
Reaction to this latest news was mixed, with investors and analysts registering their opinions about the move and, perhaps more importantly, its timing on the heels of Rosenthal's decision.
First, the Wall Street response. Shares of Hibbett slipped only 2 cents in midday trading before tumbling 90 cents in late-afternoon trading and then closing the day down 82 cents, or 3.5 percent, to $22.70 at market close.
As for the analysts who cover Hibbett, one told SGB via email, "With Jeff leaving, it is not ideal to have Scott leave too. It sounds like he left for another position elsewhere from reading the presser—I think it's just one of those things."
Sam Poser of Susquehanna Financial Group LLLP published a note on Hibbett following Friday's announcement. He gave the company a positive rating "despite the upcoming departure of CFO Scott Bowman" because of strong trends elsewhere within the company. As he laid out, other factors have bolstered Hibbett of late, giving the company plenty of stability as it begins working through this dual leadership transition.
"Current trends appear to be improving post the 4Q19 earnings release on March 22 due to the successful launch of the Yeezy Boost 350," Poser wrote. "Further, a strong April product launch calendar and the shift of Easter to April 21 from April 1 should provide a healthy tailwind."
Poser said that according to Hibbett management, "there is a strong finance team in place in Mr. Bowman's stead. A search will shortly be underway for a new CFO. In the meantime, an acting CFO will likely be named."
The timing is unfortunate, of course, but Rosenthal had said that, even as the board begins the search process to identify the company's next CEO, he will remain at the company in his CEO capacity until a successor is named, which analysts view as critical for the company's ongoing stability.
"We are comfortable that Mr. Rosenthal will remain with HIBB for at least the next six months, as a new senior team transitions," Poser wrote.
He concluded his note by stating that Hibbett's fundamentals are strong, which was evident on the company's most recent Q4 earnings call.
Excluding non-recurring costs, non-GAAP earnings per diluted share were 57 cents for the period ended, easily beating Wall Street's consensus estimate of 39 cents. And net sales increased 14.7 percent to $306 million (including $49.1 million for City Gear), up from $266.7 million for the prior-year period and ahead of estimates by $23.7 million.
More good signs abounded for Hibbett in Q4. Comparable store sales were up and e-commerce as a percentage of total sales also increased in the fourth quarter. And footwear business increased double digits, with men's and women's footwear up in the double digits and kids up in the mid-single digits.
At the same time, the retailer announced plans to shutter 95 stores this year as part of an "accelerated store closure plan" due to the continued evolvement of the retail environment. Hibbett said it is focused on improving the productivity of the store base while continuing to grow its omnichannel business to serve customers where and when they want to shop through its BOPIS and ROPIS programs.
This is something SGB has written about extensively with regard to both Hibbett and other brick-and-mortar retailers, and Poser said he thinks this pivot to digital has the company well-positioned, even as the CEO and CFO depart.
"HIBB has recently gone through major transformations and has built a solid foundation for long-term profitable growth, in our view," Poser wrote. "HIBB's relationships and partnerships with Nike, Adidas, Under Armour, The North Face and others are healthy and strong. HIBB's improved abilities, driven from its newfound digital prowess, to communicate with its consumers, and the decision to close over 90 stores this year should position the company well for the future."
SGB has a conversation with Rosenthal in the works, so look for more color around Hibbett's leadership transition and what else is in store for both the retailer and its departing executives.
Photos courtesy Hibbett Sports Inc.