Following 13 consecutive quarters of declines, Asics returned to growth in North America in the first quarter, led by the Performance Running category's return to positive growth. Marked by the recent news of its plan to return as the title sponsor of the Los Angeles Marathon, Asics has no plans to lose its momentum in running.
Asics had long been the dominant player in run with classic franchises such as the Gel-Cumulus, Gel-Nimbus and Gel-Kayano. But Brooks passed Asics in late 2010 to take the number one market share at the key run specialty channel and hasn't looked back. Asics also lost share to New Balance and Saucony as well as newcomers such as Hoka One One, and even ended its sponsorship of the New York City and Los Angeles marathons. Overall sales in North America tumbled 15 percent in 2018 on top of declines in 2017 and 2016.
But a new team was brought in earlier this year with a focus on regaining traction in the run category. The region is now led by Koichiro Kodama, who was most recently EVP of sales for the Americas region and formerly VP of corporate strategy for Asics Corp. The new team also includes Richard Sullivan, EVP of sales, categories and marketing; Craig Gillan, VP operations; Paul Ljucovic, VP of finance.
 In addition to returning as the LA Marathon sponsor in 2020, Asics re-commitment to run was evidenced by the hiring in February of Kevin McHale, who formerly was Fleet Feet's brand manager for New Balance, as its national director of run specialty sales as well as the establishment of a team of tech reps to better service key retail partners. The Japanese brand also earlier this year introduced the Metaride, its first energy-saving running shoes after two years in development and to strong reviews. Heralded as one of Asics' "most important innovations" in its 70 years in the business and selling for $250, the model is aimed at the long run.
Here, Sullivan, formerly president of Asics Canada, discusses the reason Asics returned as title sponsor of the Los Angeles Marathon and its overall strategies for regaining its leadership positioning in the run category.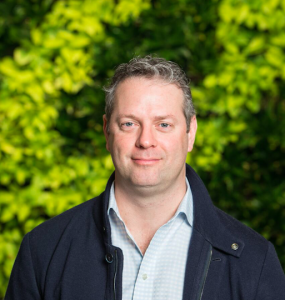 Why did you return to sponsoring the Los Angeles Marathon? Our brand focus is simple: Performance Running. This is our heritage, it is who we are and it is what will take us to the next level. Everything we are doing, including returning to the Los Angeles Marathon, is about regaining our position at the top of running.
Why did you initially leave both the LA and NYC marathons and does the brand's return to LA signify an increased commitment to the performance run category? There is no question that the last few years in this industry have been turbulent, and we have recently taken measures to realign the organization and refocus our efforts on running. In the first quarter of this year, we've signed multi-year agreements with two great American distance runners in Emma Bates and Allie Kieffer, and we've recommitted the Los Angeles Marathon. That investment also includes the Pasadena Half Marathon, the LA Big 5K and Santa Monica Classic 5K and 10K and significant brand integration from event activations to digital and social content to retail. We will also look to support Conqur Endurance Group's extensive youth running and community programs.
What's your broader plan to start regaining share in run? We have a new leadership team and a focused path forward. Asics North America (ANA) has reset into a category lead structure focused on Performance Running, Core Performance Sports and Sports Style. We are heading for more efficiency and better alignment with our partners in Japan. The good news is there are bright spots. In Q1, ANA saw an increase in traffic and 14.7 percent growth in e-commerce compared to Q1 last year, which we attribute to the strong sales of our Legends products, the successful new product launches like Metaride and Gel-DS Trainer 24. Overall, traffic was up 10.8 percent and sales conversion increased 20 percent compared to the same quarter last year.
What are the strengths and weakness of Asics at this point in the running category? For instance, do younger runners recognize Asics' heritage in running? For us our focus in on that performance run category overall from retaining our brand loyalists to breaking through to the newer, younger runner. We have a strong heritage with innovative products and technologies. As we chart our course forward, we will have the runner at the forefront of every decision, as we dedicate ourselves to helping runners at every level move better. This is a competitive industry and our charge will be to lean into our heritage in order to break through to runners at every level.
What's your specific plans around the run specialty channel? We are investing heavily in the Run Specialty (RS) channel with the appointment of Kevin McHale as the director of Run Specialty Sales. He has reimagined our selling strategy in recent months to best connect with this channel and our customers. We unveiled the newly created tech rep program, whose reps will cover various regions nationwide and serve as leading champions of the brand and category. We've recommitted our brand to our RS partners at our recent Gold Summit, where we spent a few days discussing the business and gathering feedback in round table discussions.
 Are you taking any new approaches around product? We are committed to developing innovative technology and products to help runners achieve their goals – whether it's a marathon or a run in the neighborhood. Representing the pinnacle of Asics' innovation is the Metaride with its new Guidesole technology. It's fundamentally different than any other shoe we've ever made and its radical design helps improve performance and reduce energy loss to key runners going longer than they thought possible. It is just the first in a new energy-saving franchise, which will make the same concept and technologies available to more runners at different price points. You can expect a take-down model this fall.
Any changes in how Asics is serving accounts? We unveiled the newly created tech rep program, whose reps will cover various regions nationwide and serve as leading champions of the brand and category. We've recommitted our brand to our RS partners at our recent Gold Summit, where we spent a few days discussing the business and gathering feedback in round table discussions.
What role do Asics' stores play in supporting the whole run category? Asics continues to see growth across key retail channels, with 3.3 percent growth year-over-year, attributed to successful product launches in Q1 driving consumers to our retail partners and Asics stores. Our stores remain key assets in supporting the run category, giving us another touchpoint and place to truly engage our customers in meaningful ways, whether that is product launch events and brand celebrations to run clubs and in-store workouts.
What do you see as your biggest opportunity in run? The best opportunity for us is to tell our story, which includes a deep heritage in running. It's in our DNA. In many cases we need to reintroduce runners to our brand, and we are working to appeal to a broader audience with our products, using bold new aesthetics to resonate with the younger runner. We have a vision to help runners of every level move better, recover quicker and enjoy running even more. Our mission is to make that accessible to more people than ever.
Images courtesy Asics