Shop 412 Co-owners, the Kinkela brothers, are setting a new standard for what it means to be a local retailer.
By Jahla Seppanen
Pittsburgh, PA may be the little duckling to its East Coast metropolitan rivals, but it has its finger on the pulse of urban cultural development and sports lifestyle trends, thanks largely to two brothers born and raised on the South Side of the Steel City.
Christian and Aaron Kinkela began shipping web orders out of their college dorm in the early 2000s. Come graduation, instead of ditching their hometown, they decided to do the opposite and take root, forming what would become Shop 412 — a leading sport, style and active lifestyle boutique retailer.
Referencing the area code of their home town, the Kinkela brothers took their local preferences to more than the sign outside, partnering with big-name brands, underground music artists and global sportswear companies to co-brand limited-edition apparel that gives back to Pittsburgh organizations doing good.
For instance, the Kinkelas teamed with condiment king Heinz on an exclusive 412 charity bottle and accompanying apparel capsule to raise awareness on the issue of hunger in their hometown. The partnership was sealed with the addendum goal of donating 1 million meals to a local food bank with proceeds from the line. This was in September of 2015. The Heinz bottle line is still selling today and Shop 412 is almost halfway to their donation goal.
This is just one of a dozen highly-curated "412 Projects" the brothers have formed within their nine years of official operation, including an April 2016 partnership making apparel for Wiz Khalifa's tour, a New Era collaboration in February 2016, Gore-Tex in December 2015, rapper Lupe Fiasco in March 2015, another with pro hockey player Kris Letang in April 2014, former NLF pro Ike Taylor in September 2014, hockey star James Neal in February 2013 and contemporary streetwear company 13th Witness in September 2013.
Part retailers, part negotiators and part designers, SGB sat down with the brothers to hear how they did it.
Opening the doors to Shop 412 in 2008, how did you get it off the ground?
Aaron: Back then it was right around the cusp of the Instagram and Twitter revolution, so we used that to show our unique offerings and style. Athletes would start coming in because they knew we had the specialty footwear and apparel they were looking for.
Christian: One step at a time, and a lot of dedicated hours. We had tremendous support from our community since day one, and that will always be remembered. We've always strived to be those kids that represent our town.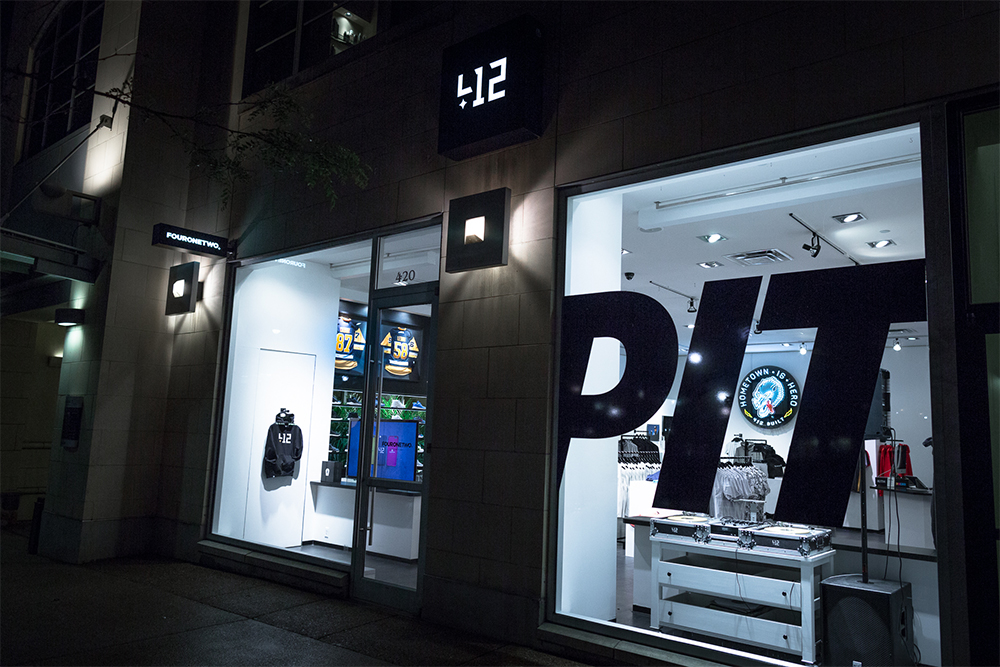 Were collaborations with other artists and brands always a part of the plan?
Aaron: We're friends with all the people we work with. And we collaborate either to tell a story or solve a problem. With Lupe (Fiasco), we had an album launch/art show at our store. Most people didn't know that Lupe, Wasalu Jaco, is a very talented painter. Then with Heinz, we wanted to give meals to those in need in our city. Then there's Taylor Gang (a Pittsburg-based entertainment company founded by rapper Wiz Khalifa), he's big into animal rescue. After about a year of being friends, we followed a natural course to work together. We don't want it to be forced.
Would you add to your title "philanthropists?"
Aaron: Every project we work on we try to find a charity or benefit to give back to where we're from. And we highlight that on every release. This is important in an industry that just tries to sell things. There's so much consumerism, we want to bring back the human element.
Christian: All partnerships, national and local alike, have meaning with an overall goal to benefit or sound a trumpet for our city.
Biggest retail lesson you've learned?
Christian: You can't teach retail. You have to feel it and give yourself to it. It is an awesome experience to run a store and a brand. It's second to running a restaurant. Do it with a smile and make customer service number one.
Aaron: Create an inviting environment, but unique with its own little details. Christian does all the product photography so we understand what each brand is trying to say. Whatever we carry we want to give the best justice that it deserves.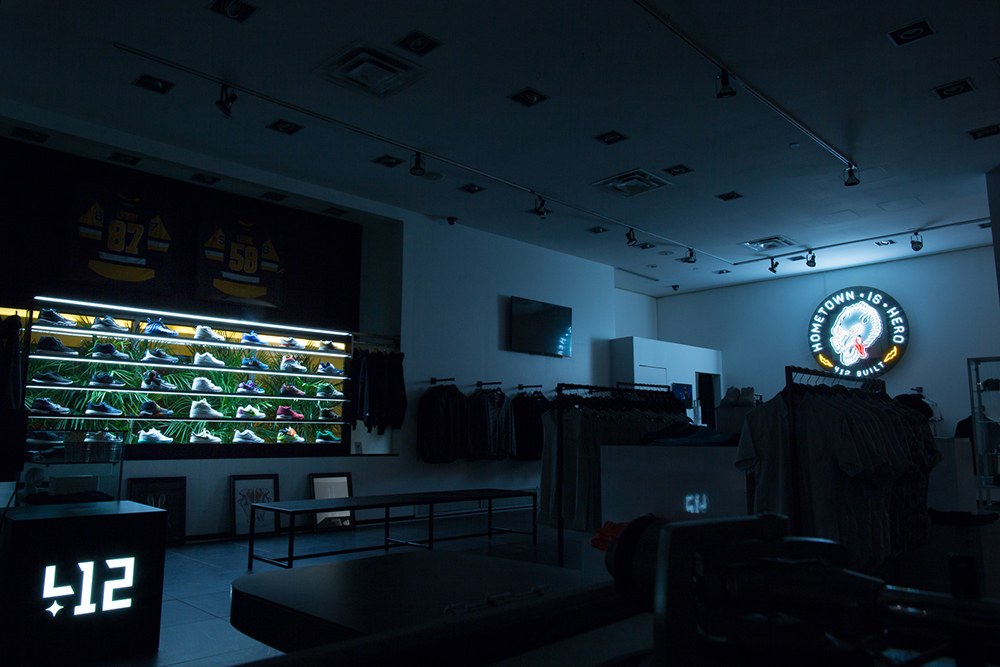 Do brands tell you how to exhibit their products?
Christian: They trust us with our creative vision.
What's the next big partnership?
Christian: We have some special announcements coming for Fall/Holiday 2016.
Brands that have killer products coming out?
Aaron: Nike has some great stuff coming out. Reigning Champ and Raised by Wolves are also some of our favorite brands right now.
Christian: Also the brand Only NY, our New Era collaborations and other seasonal releases to keep a lookout for.
How does your retail shop reflect your personal beliefs? 
Christian: We feel like it's our civic duty to give back to the community that supports us.
Aaron: Retail is about the community. The bicentennial line of hats with New Era is how we turned honoring our home into a part of our business with New Era — a global company.
Exclusive for SGB readers, the Kinkela brothers teased big partnership announcements for the month of September. From fall onwards, it'll be a good time to start trolling the Shop 412 blog.
Lead photo Aaron (standing) and Christian (sitting) Kinkela, brothers and Co-founders, Shop 412 
Photos courtesy Shop 412