By David Clucas
The Olympics are over, so now what?
Italian wellness and fitness company Technogym, which has been the Official Equipment Supplier for the past six Olympic Games including the most recent in Rio, isn't jumping on a plane home just yet. Instead, the company is following through on its social giving-back campaign to leave a lasting impression on the locality where the games were held.
Technogym, which stocked all the event's training facilities (15 in all) with its fitness equipment for competing athletes, is now donating those 600 pieces of equipment to local gyms in Rio.
Known as the "Let's Move for Rio" initiative, Technogym tallied activity from both Olympic athletes in Rio and other Technogym equipment users around the world who logged in to Technogym's Mywellness cloud to record their "moves earned" – Technogym's unit of measurement.
For every 75,000 moves the company would donate one piece of equipment.
From July through August 2016 the campaign tallied some 49 million moves, manifesting in a total of 600 pieces of equipment to be donated to 22 health clubs around Rio, the majority of which are located in disadvantaged neighborhoods.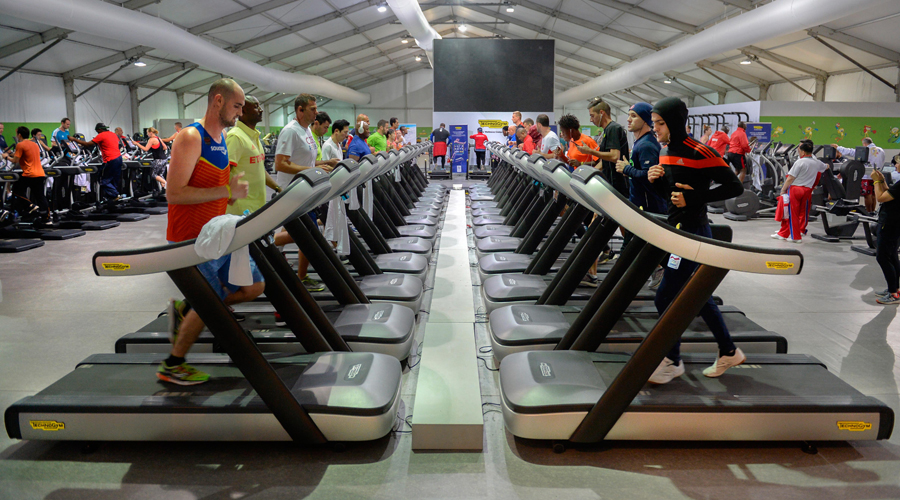 Sure, it may seem Technogym could personally benefit from not having to ship back all those heavy Olympic Skillmills and Synchro Forma ellipticals to their warehouses overseas, but a representative for the brand assured SGB this was not the motivation behind their effort. After all, the company has been doing the equipment schlep to/from the Olympics for some time now, including Sydney 2000, Athens 2004, Turin 2006, Beijing 2008 and London 2012.
But this time around, "Let's Move For Rio" is a refreshing take on what happens after the torch is extinguished. There's no hiding the fact that many Olympic host cities turn to ghost towns following the immense occupation from athletes and spectators around the globe. By partnering with the Empresa Olimpica Municipal (part of the official municipality of Rio de Janeiro) Technogym will leave a lasting piece of the Olympics with the city. One that Technogym Founder and CEO Nerio Alessandri hopes will "inspire local athletes to pursue their wellness goals."
During the 2012 London Olympics, Technogym undertook a similar initiative in partnership with the British government, which was more locally focused and not an international campaign like "Let's Move For Rio." The London wellness-based program was aimed at getting more people in Great Britain into regular physical activity.
Technogym's notorious "Let's Move For a Better World" campaign, where fitness facilities across the globe compete with one another for donated equipment, was also a part of what inspired the company to bring a program to Rio.
Not all pieces at the Olympics facilities will be donated, but the 600 pieces garnered from the campaign will begin making their way to local gyms within the next couple weeks.
Photos courtesy Technogym