SFIA's 2021 Manufacturers Sales By Category Report shows double-digit solid sales gains across golf, camping, firearms, and fleece, but the fitness equipment category saw the most significant gain boosted by the home-fitness craze.
Overall, the report showed wholesale sales across the U.S. sports and fitness market, including footwear, apparel and equipment, grew 0.6 percent in 2020, to $96.5 billion. Significant growth in consumer fitness and strong growth across several sports equipment categories helped offset equipment categories challenged by the restrictions facing organized sports and softness in many athletic footwear and apparel categories.
The 0.6 percent gain outperformed the GDP's 2.3 percent decline. Traditionally, sports and fitness sales patterns mimic GDP growth.
Consumer Fitness Equipment Sales Jump 40.5 Percent
Consumer fitness equipment sales in 2020 vaulting 40.5 percent to $5,59 billion. The top five-selling categories in the category by volume were treadmills, $1.5 4 billion, up 44.2 percent; elliptical machines, $926.8 million, ahead 2.5 percent; exercise cycles, $788.8 million, up 67.1 percent; free weights, $410.5 million, increased 104.2 percent; and home gyms, $384.2 million, 73.7 percent.
Other outsized gains in consumer fitness equipment were exercise benches, climbing 78.0 percent; rowing machines, 47.1 percent and ab machines, 38.3 percent.
With gyms closed or restricted, sales of institutional exercise equipment declined 16.8 percent to $1.3 billion. Boosted by the consumer side, total exercise equipment revenues reached $6.9 billion, up 24.3 percent year-over-year.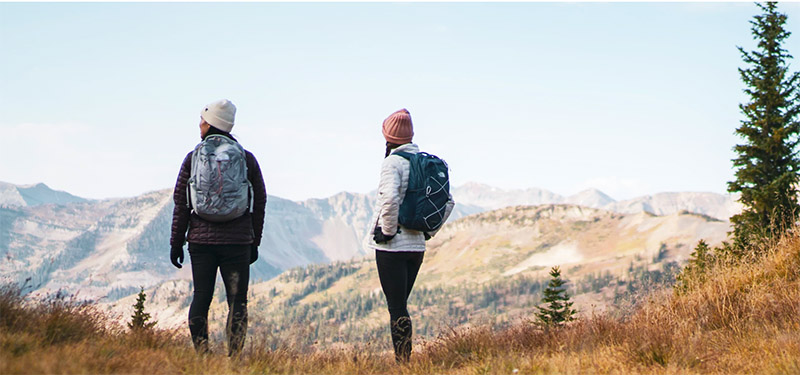 Total Sports Equipment Sales Climb 6.4 Percent
Total sports equipment sales climbed 6.4 percent to $28.0 billion. The sales performance in equipment categories primarily reflected participation trends reported in SFIA's 2021 Topline Participation Report that showed sports and activities that allowed consumers to be socially distant having banner years.
Camping equipment sales reached $3.12 billion, up 10.9 percent. SFIA's Topline Participation Report found hiking participation grew 16.3 percent last year as several individual sports thrived within social distancing measures. Among the five most significant subcategories in camping, sales rose 12.5 percent in backpacks, 10.0 percent in sleeping bags/air beds, 10.0 percent in coolers/chests, 9.0 percent in tents/shelters, and 15.0 percent in furniture.
The hunt and fish categories also benefited by being activities that consumers can pursue in the outdoors. Firearms' sales ran up 13.0 percent to $4.65 billion, led by an 18.3 percent jump in ammunition sales. Fishing gear sales climbed 14.9 percent to $3.17 billion. Archery sales improved 2.1 percent.
Snowsports equipment sales also saw a nice gain despite restrictions at ski resorts, reaching $611.7 million, up 13.8 percent. Water sports sales reached $554.4 million, advancing 19.0 percent.
Golf equipment was another big winner as sales climbed 19.0 percent to reach $2.79 billion. Sales grew 21.0 percent in golf balls and 16.3 percent in golf clubs. SFIA's Topline Participation Report found golf participation climbed 7.9 percent.
Team sports struggled to maintain participation in 2020 (only 2 of 23 team sports tracked an increase in core participation, according to data in SFIA's 2020 Topline Participation Report), and that was reflected in sales difficulties. Among team equipment categories, the most significant decline was baseball, down 21.7 percent; followed by hockey, off 17.9 percent; lacrosse, 11.9 percent; soccer, 8.3 percent; football, 6.3 percent; and volleyball, 5.0 percent.
One outlier on the team side was basketball equipment, which showed an 11.6 percent sales gain, spearheaded by 20.3 percent growth in basketball backboards. Sales of basketballs were up 5.1 percent. Strength in basketball hoop systems and balls was attributed to schools initially shifting to virtual learning and kids staying at home. Table tennis equipment sales grew 13.0 percent.
Among other equipment categories, tennis sales dipped 0.6 percent despite showing strong participation gains. Bowling equipment, another indoor sport, saw a 4.9 percent drop in sales. Scuba diving, impacted by restrictions on air travel, saw a sales decline of 20.0 percent.
Athletic Apparel Expands 1.3 Percent
The athletic apparel category had a mixed performance, with sales declining 1.3 percent to $20.2 billion.
Among the winners, fleece/sweats, often touted as the top stay-at-home fashion trend, saw a 14.8 percent gain. Outerwear saw a 14.9 percent gain while sales in the base layer category also grew double-digits, up 11.4 percent.
The biggest decline in athletic apparel occurred in swimwear, down 32.4 percent. Swimming pools and beaches faced restrictions during the pandemic. Reflecting the cancellations and postponements of organized sports, sales of team uniforms declined 22.5 percent. Other apparel categories feeling pressure included caps/hats, down 12.9 percent; and socks, off 11.9 percent. Total licensed merchandise sales were down 4.9 percent.
Athletic Footwear Slides 4 Percent
The athletic footwear category was down 4.0 percent to $16.6 billion. Oversized gains were found in outdoor/adventure, 15.1 percent; fitness/workout, 14.8 percent and golf, 8.4 percent.This increase also mimics participation trends of those specific activities in 2020.
Reflecting stay-at-home needs, casual/fashion footwear sales were ahead 7.0 percent, and sport sandals/slides managed a 2.5 percent gain. The biggest athletic footwear category, classic/originals, was about flat, up 0.2 percent.
The biggest sales declines in athletic footwear were in team footwear categories, including a 22.3 percent decline in football cleats. Basketball faired best among team footwear categories, down 10.9 percent. Running footwear was down 11.0 percent despite healthy gains in running participation emerging during the pandemic. Tennis footwear sales were down by the same amount. Skate/surf footwear sales dropped 10.0 percent.
---
The SFIA Manufacturers Sales by Category Report measures U.S. wholesale revenues across five major categories, 34 subcategories and nearly 150 various breakdowns. SFIA contacts more than 300 industry C-level executives for their sales estimates in categories they are familiar with. The estimates are refined with research from corporate reports, other industry sales reports, and public research.  For more information, go here.  
Photos courtesy Peloton, The North Face