"As with all our tents, we built the Anaris, shown above, not to be the absolute lightest of its kind, but rather the strongest and most reliable at the lightest weight. We have a standard of quality, strength, and comfort that we will not compromise on, and we have had ridge tents in our line throughout our history. First the Keb in the 1970s then in the 1980s and 1990s, the original Anaris, which was available in 2-, 3-, and 4-person versions. In the early 2000s we had the Muddus, our modular ridge tent, and then, most recently, the Rajd, a very lightweight shelter designed for adventure racing. We took everything we knew and everything we have learned over 45+ years about building great ridge tents and put that into the new Anaris." —Petra Hilleberg, President and CEO
•••
Hilleberg two-person Anaris tent, new for Spring 2020 and shown last week at OR Summer Market, is light and roomy for a ridge tent and constructed to be pitched with trekking poles. What's great? The lightweight, simplicity and surprising comfort that makes it ideal to take along when you're backpacking.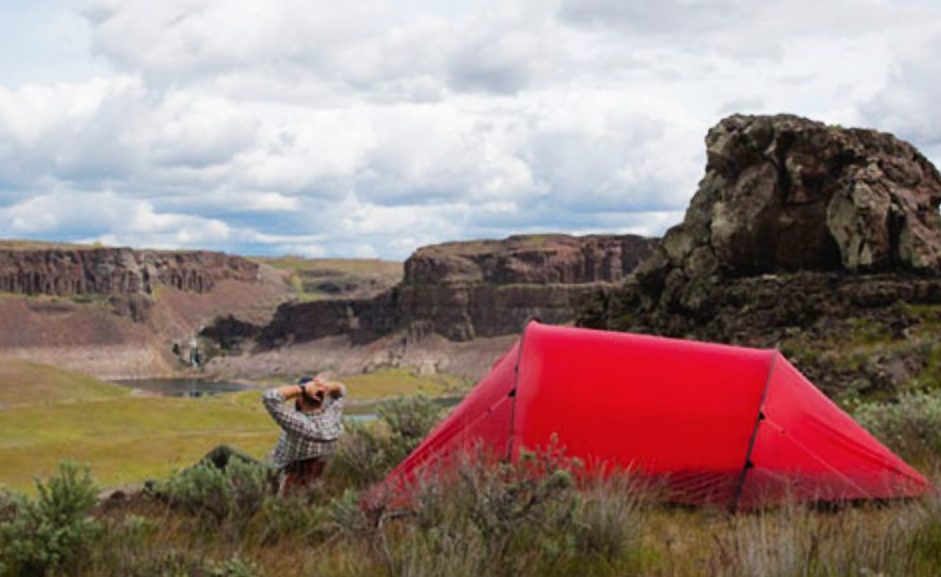 Part of the Hilleberg Yellow Label series of lightweight, snow-free adventure/three-season models, the Anaris offers a generous 28 square feet of inner tent area, two entrances, and two nice-sized vestibules but it weighs just 3 pounds/1 ounce. Both the inner tent entrance walls, including the doors, are no-see mesh, which, along with the catenary patterning on the outer tent walls means full-time airflow, and the outer tent is made from the brand's patented Kerlon 1000, a very light and strong silicone-coated nylon with 17.5-pound tear strength.
The Anaris is a take-off from an earlier design in the Hilleberg line that launched in the mid-1980s. The design was based on the ridge design of Hilleberg's first tent, the Keb, launched in 1973, which pioneered Hilleberg's linked inner and outer tent construction.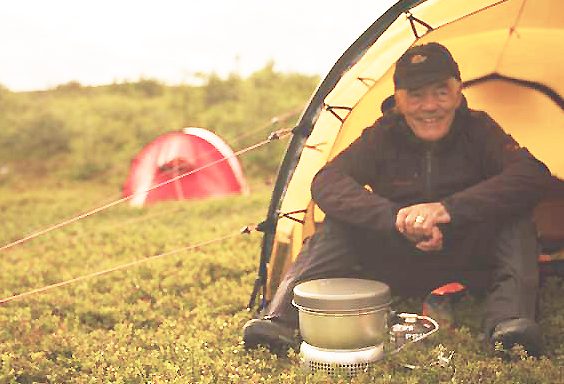 "The Keb and the original Anaris were all-season tents and were used in all terrain and conditions with great success, including by a Swedish Himalayan Expedition in the late 1970s, who used it to over 18,000 feet. Today's Anaris takes the best of our simple yet sturdy ridge concept and reimagines it for the 21stcentury with our lightest fabrics." —Bo Hilleberg, Founder and Chairman, Hilleberg Tents, pictured left
•••
Today's Anaris offers flexibility in that both doors on both vestibules can be partially or fully rolled away for venting options. And either or both of the sides can be rolled up. Like all Hilleberg tents, the Anaris has linked inner and outer tents whereby you can either simultaneous pitch the tents or use separately. If used on its own, the outer tent is a supercharged tarp because there are multiple options for rolling the ends or the sides. And the inner tents full mesh ends offer protection from bugs and hot weather.
The Anaris was not designed as a super ultralight solution instead, the brand created the tent for outdoor enthusiasts who want a simple shelter solution that is light, roomy, durable, and comfortable, and suited for long and short walking trips.
Photos courtesy Hilleberg Tents