At Hibbett Sports Investor Day on Thursday, Hibbett's officials provided a deep dive into its merchandising shift in recent years toward athletically-inspired fashion products guided by five customer personas: Streetwear Hound, Fashion Titan, Basketball Obsessed, Sports-Style Fanatic, and Alpha Jock.
Thursday's announcement recognized its ongoing shift in changing its corporate name from "Hibbett Sports, Inc." to "Hibbett, Inc."
Mike Longo, president and CEO, said the name "better reflects our consumer-centric toe-to-head focus that leads with in-demand footwear and provides cross-category connectivity to our apparel and accessory offerings. While we will continue to offer select products for customers that participate in individual and team sports in several stores and through our best-in-class omnichannel platform, providing a compelling assortment of athletic-inspired fashion footwear, apparel and accessories to underserved neighborhoods and communities across the United States will remain our primary focus."
The confidence in the growth potential of its more fashion-driven approach was underscored by the company's announcement that it was commencing its first ongoing dividend program.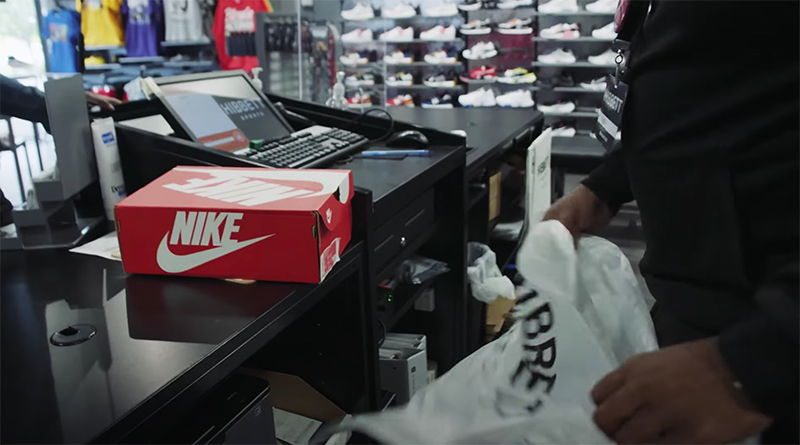 At its Investor Day presentation, Longo said that several years ago, Hibbett's merchandising team began shifting away from an increasingly commoditized sporting goods selection to a fashion business centered on men's, women's and kids. He said, "This move allowed the company to enhance a selection of premium brands, for example, Nike, Jordan, Adidas, Puma, Levi, Grindhouse, and others; which meant that we moved into a space that allowed us to begin offering a hard-to-access compelling assortment of hard-to-get product."
Discussing Hibbett's increasingly fashion-forward customer, Bill Quinn, SVP, Marketing and Digital, said the company's target audience is Gen Z, mostly 16-to-20-year-olds. Versus competitors, Hibbett finds it over-indexes on the Gen-Z customer in both purchases of apparel and footwear.
"There are many advantages to having younger customers," said Quinn. "You have an opportunity to develop a connection with them at an early age and to keep them as they grow older by providing them with outstanding customer service in stores and through our best-in-class e-commerce site and mobile apps."
Another advantage to having a robust Gen-Z customer base is the "sphere of influence," according to Quinn. Younger Gen-Alpha cohorts look up to Gen-Z's while Millennials and older generations follow Gen Z's fashion direction when aspiring to feel youthful. Quinn said, "We know that if we win with Gen Z, we win with everyone."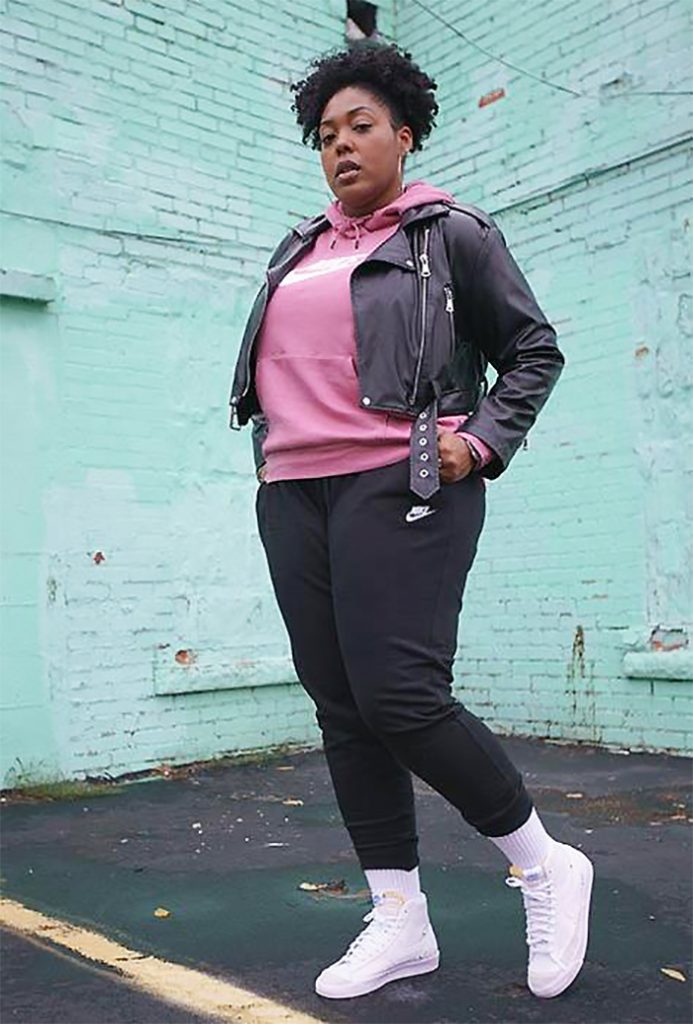 The five customer personas driving Hibbett's merchandising and marketing approach are:
Streetwear Hound, highly influential, generally focused on scarce items and often of personal relevance, collect, wear, and unite around sneaker culture; the Fashion Titan, a pop-culture enthusiast, knows and drives what's trending, shares on social media, and follows as much as they follow; the Basketball Obsessed, are fixated on basketball culture (basketball is their sport of choice), follows their favorite teams and athletes on and off the court; Sports-Style Fanatic expresses themselves through sport-style emphasizing head-to-toe concepts inspired by sports lifestyle and performance; and the Alpha Jock, influential leaders on their team, group or sports, express themselves toe-the-head on and off the field, and are dedicated to winning.
"All of these personas are innovative, early adopters, or the early majority when it comes to fashion," said Quinn. 'We do not service personas that are slower on the fashion adoption curve."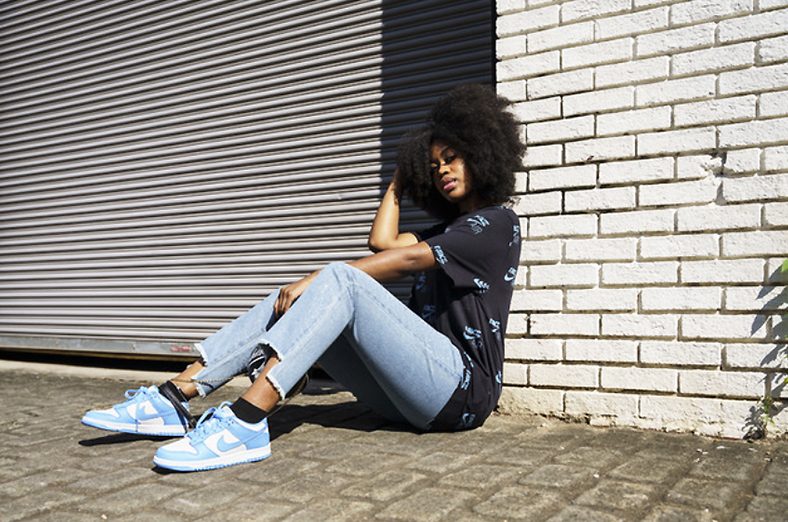 The number of customers from each persona varies by store type. Hibbett's Fashion Stores service the Fashion Titan, Basketball Obsessed and Sports-Style Fanatic. Hibbett's Athletic Stores service the Basketball Obsessed, Sports-Style Fanatic and Alpha Jock. The most fashion-forward, City Gear Stores service the Streetwear Hound, Fashion Titan and Basketball Obsessed.
"We use these personas to drive our merchandising and marketing activities around what we buy and communicate," said Quinn.
Jared Briskin, SVP and chief merchant, said Hibbett's merchandising strategy centers around toe-the-head connectivity with the personas tapped to create trend-relevant looks.
He noted that to optimize its strategy and connection to consumers, Hibbett reorganized its merchandising department during 2020 to have buying, planning and allocation focused by gender with leadership teams focused on men's, women's, kids, and team sports.
Sneakers are "the most critical component" and lead Hibbett's toe-to-head strategy, according to Briskin. The connections to apparel and accessory categories are then made with brands, colors, patterns, themes, and materials, but being on-trend overall remains critical.
"Our access to the most trend-relevant and important brands in our space continues to improve," said Briskin. "This is critically important for the Innovator and Early Adopter consumer that shops across Hibbett and City Gear. As trends evolve, they may remain focused on these consumers, may progress to the balance of our consumers or may go away. It's critical to this progression to introduce new trend-relevant brands and products continually."
Hibbett has also increasingly focused on attaining the "scarcest" products in the athletic space.
"The sneakerhead continues to be excited by products that are limited in the market," said Briskin. "Our brand partners recognize the importance of the small town sneakerhead and our ability to serve them."
Briskin said Hibbett stands out for its community connections, including reaching local influencers that support its local merchandise mix.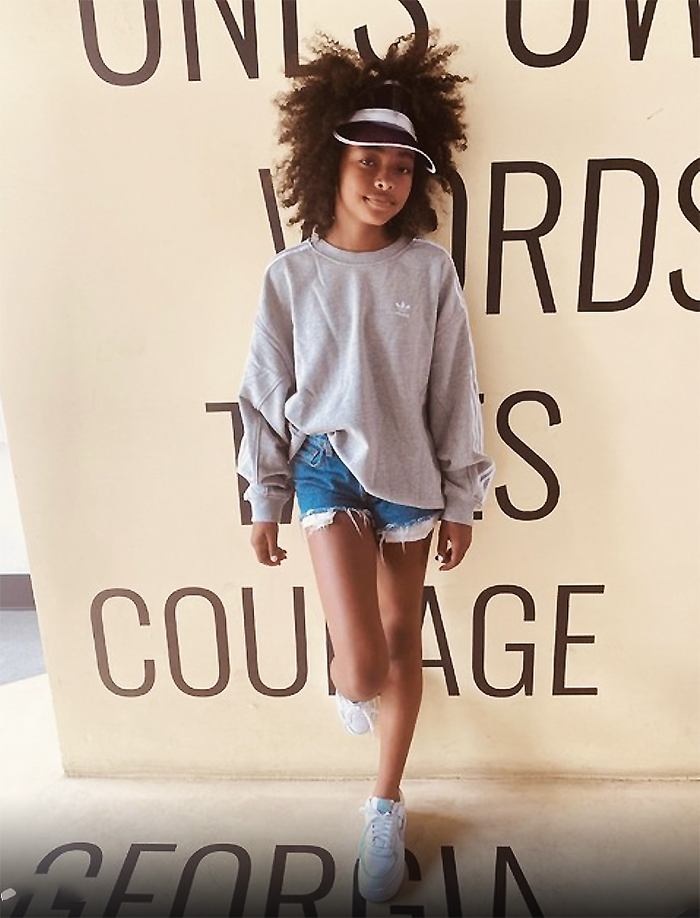 Hibbett highlighted a number of its larger and smaller emerging vendor partners, including Nike, Timberland, Adidas, Puma, New Balance, New Era, Mitchell & Ness, Staple, Billionaire Boy's Club, Hustle Gang, Grindhouse Denim, Juicy Couture, and Ugg.
Ben Knighten, SVP of operations, said that for vendors, part of the appeal in selling to Hibbett is reaching underserved communities. In some neighborhoods, Hibbett's locations are the only option for fashion-focused, athletically-inspired products. Approximately 70 percent of Hibbett's stores have two or fewer competitors within a 15-minute drive.
"Our vendor partners appreciate our geographic footprint and store locations because we are consistently attractively presenting their product to a customer base that they would have a difficult time reaching otherwise," said Knighten.
Knighten also pointed to upgrades across the last 18 months, including refreshing the walls, flooring fixtures and mannequins in all locations that have improved vendor presentations and the overall customer experience. A new store design was implemented at nearly 100 Hibbett stores that feature mannequin focal points and apparel call-outs to better link footwear trends to nearby apparel and accessories. The new store design also promotes the community atmosphere through an enhanced seating area and access to complimentary Wi-Fi.
Calling out other changes to its business model, Longo said Hibbett was "late to the game" in introducing e-commerce in 2017 but benefited by being able to roll out the offering with full omnichannel capabilities, including ship-from-store and a variety of in-store pickup options. Said Longo, "A number of our brand partners and service providers rank us tops in terms of site design, execution and services provided."
Hibbett has also invested in its training, leadership development and spiffs incentive programs to upgrade the store-selling culture. Said Longo, "This was supported by several initiatives to transform the look and feel of the stores reflect our premium experience better. The combination of the two has had a powerful effect but is still in the early innings."
On infrastructure, an ERP installation, systems replacements, upgrades, and other capital improvement projects drive back-office efficiencies and overall effectiveness.
On near-term changes, Longo noted Hibbett continues to benefit from a decision to stay open wherever possible during the height of the pandemic as many larger competitors moved to close stores for extended periods. He said, "This allowed us to continue to serve customers, turn inventory and take care of our employees. The number of new consumers and our ability to retain them significantly changed our business."
Longo also pointed out that over the course of the last year, the competitive environment has "changed considerably" to the benefit of Hibbett.
"Specifically, many points of distribution for our product lines have dramatically reduced," said Longo. "This has been through a combination of bankruptcies, store closures and some reduction in distribution to undifferentiated retail. While unfortunate for others, this puts Hibbett in a relatively advantageous position."
Hibbett updated its long-term outlook:
Sales are expected to reach $2 billion by fiscal 2025, driven by low single-digit comparable sales growth at stores and low double-digit gains in e-commerce. E-commerce penetration is expected to increase to the high-teens by fiscal 2025;

Hibbett expects to slowly increase its new store count consistently reaching the mid-double-digits annually by fiscal 2025;

Gross margin is expected to improve 10-to-15 basis points per year through fiscal 2025;

SG&A is expected to leverage 10-to-15 basis points per year through fiscal 2025; and

Operating margin is expected to improve 15-to-25 basis points per year through fiscal 2025.
Photos courtesy Hibbett