Every day is a positive day with industry Icon Klaus Obermeyer who Today celebrates 100 years of living well in the mountains of Aspen, CO.
The Founder of Sport Obermeyer, Klaus came to America in 1947 from Munich, Germany with a degree in Aeronautical engineering. Born in the Bavarian Alps, Klaus was an avid skier from a young age. Needing to make a living when he arrived in America in a scarce job market, Obermeyer made his way to Aspen where he was hired to work as a ski instructor.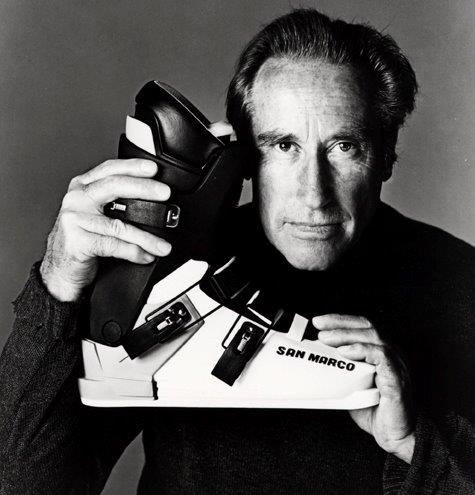 In the 40s, people skied in everyday clothing. An athlete, entrepreneur, innovator and fashionista, Klaus used his engineering background to change the industry by creating apparel and hardgoods that have influenced generations of skiers. Here are some of Obermeyer's notable inventions:
1947 | Obermeyer introduces the dual construction boot—warm on the inside, strong on the outside
1948 | The down parka is born from Obermeyer's personal down comforter. He also creates a high-altitude sunscreen
1949 | Klaus imports ski sweaters from Germany
1951 | Obermeyer creates pre-shaped gloves
1952 | Zip-front Turtlenecks are introduced
1954 | The Flow Boot is manufactured from car grease
1958 | Obermeyer creates quilted parkas using fabric scraps collected on the floor of a factory in Munich
1960 | Obermeyer creates mirrored sunglasses with precision ground lenses and the wind shirt
1962 | Klaus introduces the side-zip warmup pant
1963 | Obermeyer creates the first print ad for fashion ski featured in SKI Magazine
1974 | The Obermeyer two-pronged ski brake launches
1975 | Obermeyer introduces waterproof, breathable fabric. He also debuts bell-bottom ski jeans
1980 | The first women's ski boot launches
1993 | Ski pants with double seat and reinforced knees come to the ski market
2015 | Obermeyer ski cashmere is introduced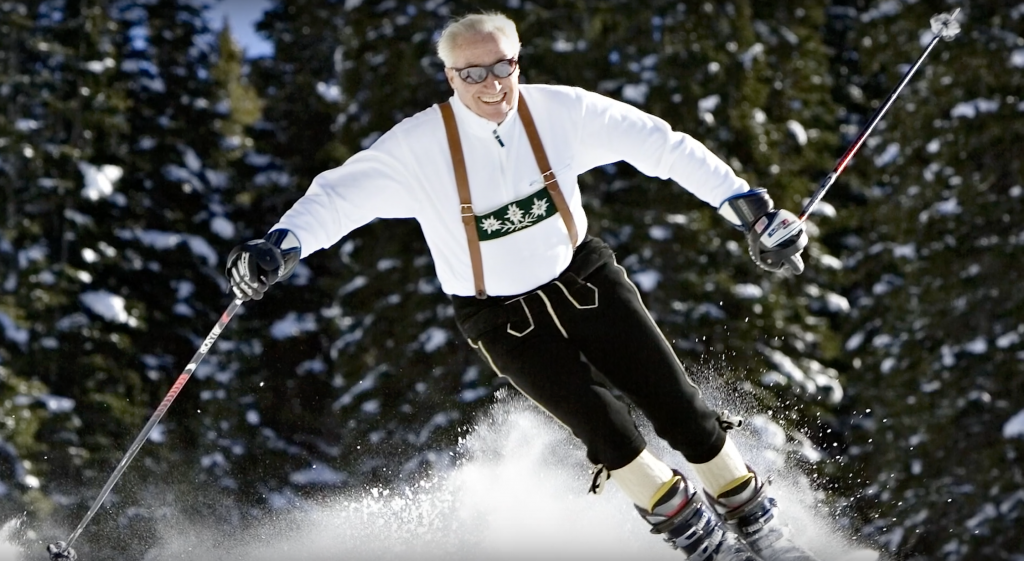 Brand Obermeyer is a reflection of Klaus' passion for life, sports and the outdoors. Klaus continues to oversee the company going to work every day and living life in motion with daily half-mile swims and runs on Aspen Mountain on fresh powder days.
"Our greatest freedom is how we look at things. We have a choice of perception. We can choose to look at something positively or negatively," Klaus can be heard saying.
The SGB Family wishes Klaus continued good health and many more ski days!
Photos courtesy Obermeyer