By Thomas J. Ryan
The passage of the Great American Outdoors Act (GAOA) was praised by a wide array of outdoor advocates across the hunt, camp, hike, and fish spaces. The bill, expected to be quickly signed into law by President Donald Trump, promises to address scores of long-neglected maintenance projects at Yellowstone, the Grand Canyon and hundreds of other national parks across the country.
"The historic and bipartisan passage of the Great American Outdoors Act highlights the power of the outdoors to unite our country," said Eric Artz, REI Co-op president and CEO, in the many statements arriving following the passage. "As a nation, we need to adopt bold policies that provide recreation opportunities for those that lack them, conserve more lands and waters to meet growing demand and protect and strengthen the lands and waters that are already managed by federal agencies. The Great American Outdoors Act is historic legislation that will accomplish these goals while connecting more people to outdoor recreation by creating more quality opportunities close to home. This legislation makes a strong commitment to increased recreation access, bridges our political divides and supports the economy."
Johnny Morris, founder of Bass Pro Shops, said, "Hunting and fishing are incredibly important to Missouri's heritage and way of life. In order to pass these traditions down to our children and grandchildren, we need sound conservation policies like those in the Great American Outdoors Act. We at Bass Pro Shops, Cabela's and Tracker Boats thank Missouri's members of Congress for their support of this incredibly important legislation which will help conserve and maintain the nation's public lands for the benefit of current and future generations."
Passage of the bill during a time when Americans are increasingly looking to the outdoors for comfort, exercise and recreation during COVID-19 was not overlooked.
"As a nation, we are turning more than ever to our great outdoors as an antidote to the impacts of the coronavirus," said Chris Wood, president and CEO of Trout Unlimited, in a statement. "Today we can take pride in knowing more hunters will have access to public lands, more anglers will be able to get on the water and more kids will be able to go kick around the soccer ball or play on LWCF-funded playgrounds."
Late Wednesday, the U.S. House, with strong bipartisan support, passed the GAOA by a vote of 310 to 107. The legislation successfully passed the Senate with a vote of 73-25 in June, and it now goes to the President who is expected to sign it quickly. Prior to the bill's passage, Trump tweeted, "We MUST protect our National Parks for our children and grandchildren. I am calling on the House to pass the GREAT AMERICAN OUTDOORS ACT today. Thanks, @SenCoryGardner and @SteveDaines for all your work on this HISTORIC BILL!"
Broad Bi-Partisan Support For GAOA
Led in the House by Rep. Joe Cunningham (D-S.C.), GAOA would permanently fund the highly successful Land and Water Conservation Fund which, for the past five decades, has helped provide access to recreational areas, trails and waterways throughout the nation. It also would establish a new program to improve the deteriorating infrastructure of our national parks and forests.
The bill was gaining momentum earlier this March, but the onset of COVID-19 delayed passage.
"It is an honor to lead the effort in the House to pass the Great American Outdoors Act," said Cunningham. "Today, the House passed bipartisan legislation that will deliver jobs to communities across the country, protect recreational access, preserve historic sites and, restore the aging national park and public land infrastructure."
The bill was led in the Senate by Cory Gardner of Colorado and fellow Republican Senator Steve Daines of Montana. Each represents a state where the outdoor economy and tourism at sites such as Rocky Mountain and Yellowstone national parks play an outsize role. Daines and Gardner persuaded the President to support the bill at a White House meeting this year, although Trump's 2021 budget proposal nearly zeroed out funding for LWCF.
"By fixing and repairing our public lands and national parks, we not only have the chance to improve the roads, hiking trails, campsites and visitor centers for generations to enjoy," said Gardner, "but also to create thousands of job opportunities in Colorado and across the nation at a time when our country needs them most."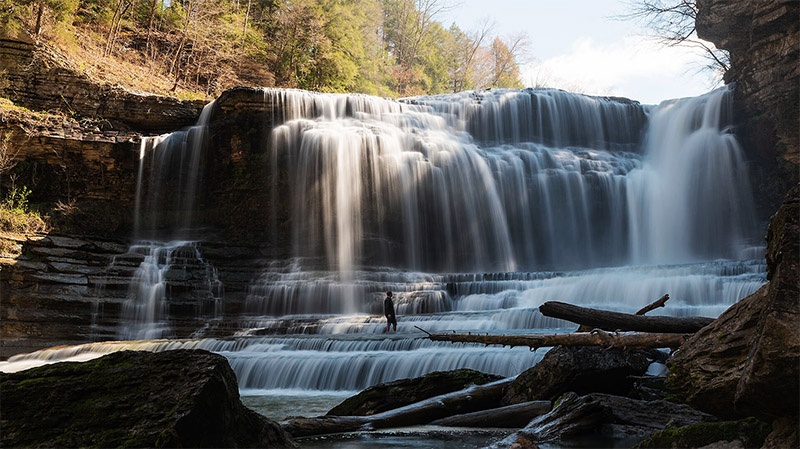 Billions For National Parks
The bill combines two conservation proposals that each have strong bipartisan support. The first would provide full and permanent funding of $900 million each year for LWCF, an amount derived from offshore oil and gas exploration fees – not tax dollars. A recent economic analysis shows that every $1 million invested in LWCF could support between 16 and 30 jobs. Additionally, research on the impact of the LWCF shows that $1 spent generates $4 in economic value from natural resource goods and services alone.
Since 1964, when Congress passed LWCF and President Lyndon Johnson signed it, the program has been used to preserve millions of acres of land from coast to coast. The fund has been fully funded only twice over the last five decades as Congress has regularly siphoned money away from the program. Lately, the funding from royalties on oil and gas drilling has also shrunk during COVID-19 and amid a drop in oil prices this spring.
The second part of the bill would invest another $1.9 billion per year for the next five years on improvements at national parks, forests, wildlife refuges, and rangelands to address the nearly $20 billion deferred maintenance backlog on federal public lands.
Over $20 billion in direct visitor spending is disseminated each year to local communities adjacent to national park sites. A recent National Park Service study of maintenance investments in this legislation found that it would support an average of 40,300 direct jobs and a total of 100,100 direct and indirect jobs over the next five years.
Opponents to the measure argued the legislation would increase the deficit, allow the government to buy more land at a time when there's a huge backlog for maintenance on existing federal lands and that it allows political appointees in the departments of Interior and Agriculture control over the dispersal of funding rather than Congress.
But the issue has broad appeal. A Pew survey last year found that 8 of 10 registered voters support using oil and gas revenues to cover the maintenance backlog.
The LWCF would cover a mounting backlog of park projects now approaching $12 billion. Every state, several U.S. territories and the District of Columbia have projects on the list. Nearly two dozen, including Yellowstone in Wyoming, the Grand Canyon in Arizona, the National Mall in Washington, Yosemite National Park in California, and the Natchez Trace Parkway in Mississippi have a backlog well above $100 million. Maintenance issues at national parks that have been called out have included crumbling roads, worn-out trails and failing water and sewer systems.
The passage comes after tens of thousands of outdoor enthusiasts spent time writing, calling and educating members of Congress about why public land funding is so important.
Trade Organizations Voice Strong Support
The Outdoor Industry Association (OIA) noted that the bill was co-sponsored by more than 210 members of the House. GAOA also received the support of the past six former U.S. Secretaries of the Interior including Ryan Zinke and Sally Jewell.
"Today's historic vote is the culmination of years of hard work by OIA and many businesses and organizations coming together to protect and expand access to America's outdoors," said Lise Aangeenbrug, executive director of OIA. "This legislation has the added benefits of providing local communities a much-needed economic boost, creating thousands of jobs and opening up access to parks, trails and waterways across the country."
The National Shooting Sports Foundation (NSSF) described the bill as a "leap forward" to delivering on the promise of sustained wildlife conservation, public land hunting and recreational shooting for current and future generations of outdoorsmen and women.
"This will be a great example of a promise kept by the Trump Administration for America's sportsmen and women," said Lawrence G. Keane, NSSF SVP of government relations and public affairs and general counsel. "Secretary David Bernhardt and the U.S. Fish and Wildlife Service Director Aurelia Skipwith recognize that our nation's public lands belong to all Americans and the Trump Administration delivered on the guarantee that those lands and waters are accessible to America's conservation-minded hunters and recreational target shooters. Those men and women are the greatest stewards of our natural resources and this initiative to expand and open new opportunities will nurture the next generation to enjoy and preserve our national outdoor heritage."
"The outdoor recreation industry is ready to usher in the next golden age of the outdoor experiences after the House passed, in a bipartisan fashion, the Great American Outdoors Act," said Jessica Wahl, executive director of Outdoor Recreation Roundtable. "GAOA is a major 21st-century achievement and a reminder that when all sides work together, we can accomplish great things for the outdoors and the nation. We applaud House leaders — particularly Speaker Pelosi, Representatives Cunningham and Simpson, among many others — for helping to get this done. We urge President Trump to sign this bill into law as soon as possible so the outdoor recreation sector can help drive economic recovery in communities across the country and all Americans can connect with an outdoor experience that improves health and quality of life."
Kate Van Waes, executive director, American Hiking Society, said in a statement, "Final passage of the Great American Outdoors Act is a major victory for the hiking community that will expand access to the outdoors for all. With the pandemic shining a bright light on the need for equitable access to natural spaces, securing LWCF permanent funding and tackling a substantial portion of the public lands maintenance backlog will greatly increase recreation opportunities on public lands and in neighborhoods across the country including those that have historically lacked access."
"Today, we the people made history," said Backcountry Hunters & Anglers (BHA) President and CEO Land Tawney. "Together, we made good on a promise from 1964 permanently dedicating the revenues intended for the Land and Water Conservation Fund and made an overdue investment in some of our most critical fish and wildlife habitat. The Great American Outdoors Act is a momentous achievement in the name of our most prized American landscapes and outdoors legacy. It's a once in a generation piece of conservation and public access legislation that will have impacts for generations to come.
"Millions of Americans can claim this victory," continued Tawney. "BHA volunteers and members who made phone calls and sent emails to our elected officials, outdoor advocates who raised their voices, businesses who leveraged their influence, and congressional leaders from both sides of the aisle who worked tirelessly in support of the bill – together we created the momentum that drove this forward, and together we own this moment. Never ever underestimate the power of individual voices. We proved today that democracy is still ruled by the people."
"Public lands are critical for providing recreational fishing opportunities throughout the nation," said Glenn Hughes, president of the American Sportfishing Association. "The Great American Outdoors Act will provide long-overdue funding to benefit current and future public lands at the local, state and federal levels. Enactment of this historic legislation will benefit recreational fishing, and outdoor recreation in general, for decades to come."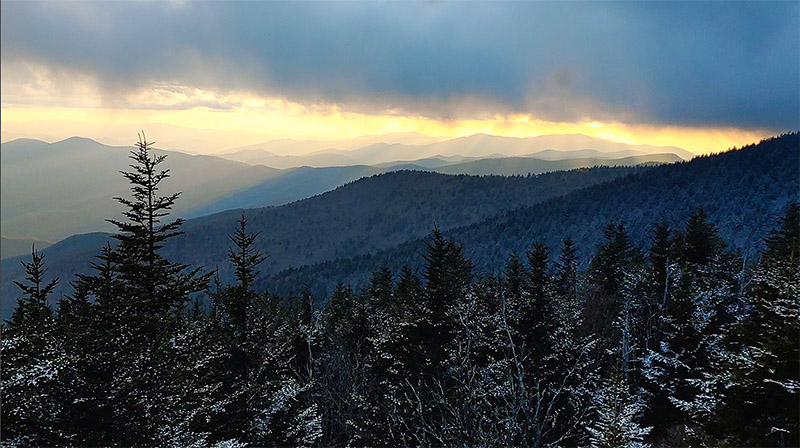 Conservation Advocates Celebrate Passage
The bill's passage, a rare moment of bipartisanship on Capitol Hill, marks a long-sought victory for preservationists who have fought for years to use money generated from fossil fuel production for environmental benefits.
The Wilderness Society noted that the passage has become even more urgent because of the role it could play in promoting economic growth and recovery by putting people to work on projects investing in parks, public lands and outdoor recreation infrastructure.
"Today's bipartisan House passage of the 'Great American Outdoors Act' gets us to the very brink of fully and permanently funding the Land and Water Conservation Fund so it can serve its full potential for our country and communities," said Jamie Williams, president of The Wilderness Society. "After years of leadership and support from long-term and recent champions in both chambers of Congress, the 'Great American Outdoors Act' is now heading to the President's desk with a tidal wave of momentum. Once signed, this historic bill will finally keep the 55-year-old promise of the Land and Water Conservation Fund to strengthen our communities through investment in our parks and public lands."
"At a time when our country needs to create jobs and rebuild local economies while also protecting nature and places where everyone can recreate outdoors, the Great American Outdoors Act answers the call on all fronts," said Jennifer Morris, CEO of The Nature Conservancy. "This significant investment in nature and public lands and the resulting job creation is really an investment in our communities, our economy and our future. It is the most important U.S. conservation bill in a generation, creating a lasting path for the future of our public lands while supporting jobs and our well-being.
Morris added, "Fully and permanently funding the Land and Water Conservation Fund and caring for America's national parks and other public lands signal a lasting commitment to nature and a recognition of all the benefits nature provides. This act provides critical support for longstanding efforts to protect public lands, restore public places to be safer and more enjoyable and increase access to nature for all communities. This commitment to conservation will pay economic, health and societal dividends for generations to come. This victory would not have happened without the dedication of many champions, and they have our deepest gratitude. We now urge the President to quickly sign the bill into law."
Louis Geltman, Policy Director for Outdoor Alliance, said "The outdoor recreation community is over the moon to finally see full, guaranteed funding for the Land and Water Conservation Fund and a new funding stream to begin addressing decades of congressional neglect in the funding of public lands and waters maintenance. As the past few months have shown, outdoor recreation opportunities are absolutely essential to health and well-being, and far too many Americans lack ready access to the outdoors. This vote is the culmination of years of advocacy by the outdoor recreation, conservation and hunting & angling communities among others, and we are tremendously grateful for the efforts of everyone who contributed to this win."
"Whether you're an avid conservationist, an outdoor recreation enthusiast, or both, there's ample reason to appreciate the Great American Outdoors Act," said CEO Adam Putnam, CEO of Ducks Unlimited, the nonprofit dedicated to conserving North America's habitats. "If there's one thing we can all agree on, it's that America has some of the best and most vibrant natural scenery you can find anywhere in the world, particularly on our public lands. This bill will help us keep it that way. By addressing the maintenance backlog and fully funding the LWCF, Congress is ensuring these opportunities are available for future generations to enjoy while strengthening our outdoor economy for years to come."
The National Parks Conservation Association (NPCA) said that for years, the National Park System has experienced chronic underfunding including a reduction in staffing and a growing backlog of nearly $12 billion in needed repairs – all while dealing with record visitation.
Theresa Pierno, president and CEO, at the NPCA, said, "This is the largest investment our country has made in our national parks and public lands in more than 50 years, and it comes not a moment too soon. With this passage of the Great American Outdoors Act, our parks' crumbling roads, decaying buildings and outdated water systems will be fixed, more than 100,000 people will have much-needed jobs, and every American, no matter where they live, will have more access to outdoor spaces. This bill is a conservationist's dream.
Pierno added, "This victory is years in the making. For two decades, NPCA, park advocates, partners, businesses and elected officials have worked together to push Congress to make national parks and America's legacy a priority. People across the country flew to D.C. to meet with their elected officials, made phone calls, attended meetings, and wrote to their newspapers about the need to fix our parks. Their voices were heard, and their perseverance paid off. The coronavirus outbreak has shown just how much people value their parks, trails, forests, and waters, and how critical these places are to our health and wellbeing. Moving forward, we need to make sure that everyone has access to public lands, and that's what this bill will help do."
Said Stefanie Sekich-Quinn, coastal preservation manager, Surfrider Foundation, "The Surfrider Foundation applauds Congress for passing the Great American Outdoors Act to protect special places and enhance outdoor recreation opportunities for all Americans. This historic legislation will ensure full funding for the Land and Water Conservation Fund, which has protected coastal areas from sea to shining sea for over 50 years. We call on President Trump to immediately sign this bipartisan bill into law so that future generations can enjoy our coastlines for years to come."
Photos Cummins Falls, Blackburn Fork State Scenic River, Tennessee, courtesy Joe Howard