Niche workouts, gym identity and member retention will drive success ahead.
By Jahla Seppanen
The International Health, Racquet & Sportsclub Association (IHRSA) reported that worldwide revenue for the club industry reached $81 billion in 2015 with more than 187,000 health clubs serving some 151 million members.
These numbers are growing, but two veteran names in the club industry, Rick Caro and Stephen Tharrett, hinted to a much needed refocusing for the business, led by a deeper concentration on member retention and club identity. If the industry continues down its current path, the club bubble might burst.
The Industry Is Ballooning
IHRSA's 2015 stats tell us 16 percent of health club members now belong to more than one facility. This is because a new gym opens its doors almost every day — whether it's a niche boutique studio, high volume low price (HVLP) franchise or luxury club.
"The industry is going to continue to have more new clubs opening in similar kinds of levels," said Caro, president of Management Vision Inc. Caro, who has spent 43 years in the industry, founded IHRSA, served as former chairman of Spectrum Clubs Inc., and is a previous club owner. He predicts more rapid growth for the industry in 2017/18.
Although growth is almost always associated as a positive, Tharrett, president of Club Industry Consulting and ClubIntel said "we're treading water." Tharrett's 30-year history in the club space spans the roles of CEO of the largest fitness club operator in Russia, Russian Fitness Group, SVP of ClubCorp and former president and board member of IHRSA. He noted that in the past few years, clubs have outdone themselves with growth that is not equal to their membership pool. In fact, he said, the rate of club location growth to members is double.
"We're not growing the pie, but you have more business models trying to take a bite out of it," Tharrett said. He predicts 2017-18 will reveal which models win or lose.
Identity Crisis
Clubs have been a prime stage for karaoke capitalism, Tharrett explained. "Our industry has been terrible at differentiation." Tharrett's ClubIntel looked at this industry-wide habit of institutionalized imitation and conducted brand personality tests across more than four competitors. Tharrett found that brand personalities were almost identical. "If you didn't have a sign on the building they wouldn't know who you are," Tharrett said.
A big trend moving into the future will be the fostering of tribalism and craft consumerism across all categories of operation.
In part, that's come from a surge in online workouts, which, while cost effective for consumers, have lacked the in-person social drive of gyms.
"The benefits of membership are having access to amenities and being part of a community," said ClubCorp Senior Vice President John Woodeshick. "People join to take advantage not only of the equipment but the socializing, camaraderie and accountability that comes with working out in a fitness center." A big draw for ClubCorp is its alliance with golf and country club facilities. Woodeshick said he sees members joining their neighborhood gym for the fitness facilities and getting the added benefits that come with belonging to a club that offers more.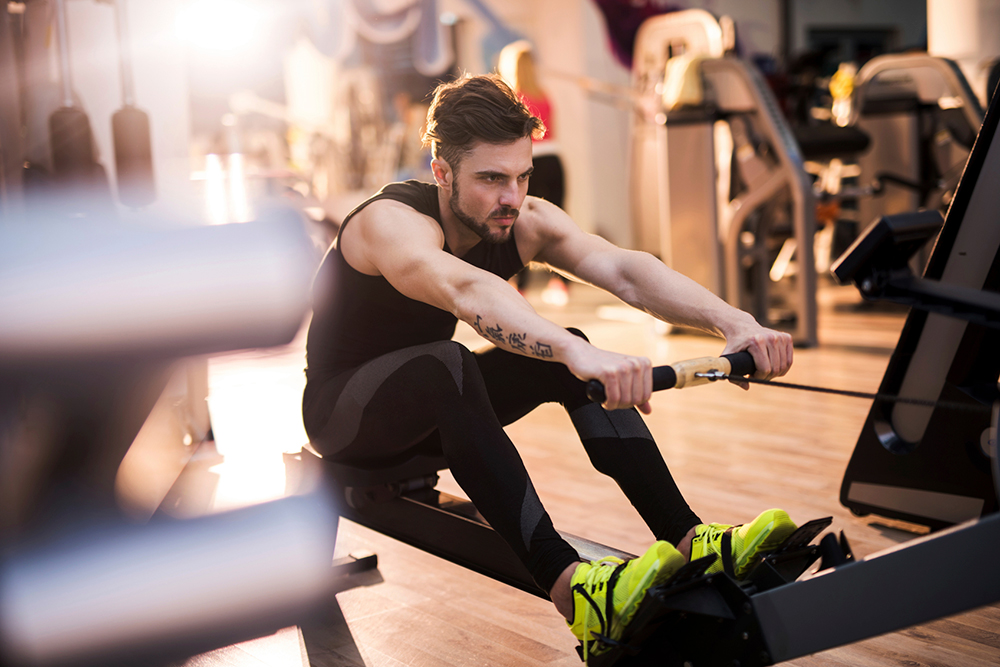 In 2015 ClubCorp was ranked fifth in the Top 100 Health Clubs of the year by ASF, standing behind Equinox, Life Time Fitness, 24 Hour Fitness and LA Fitness.
When SGB reached out to Life Time Fitness for their trend predictions for the club space, the company immediately retreated from being classified as a "traditional" gym, and "given a strong focus to move out of the traditional health club space" they opted out of further comment.
The trend of clubs moving away from the image and persona of an ordinary gym has officially begun. Even among fitness franchises that are clearly offbeat from the old-school model, the emphasis on being unique is being laid with a heavy hand.
The first thing UFC Gym's Executive Vice President of North American Franchise Development, Kent Lenhoff, told SGB, "UFC Gym is a different type of fitness center." UFC Gym was built around the popular mixed martial arts (MMA) movement, with classes and personal training in functional fitness, Brazilian Jiu-Jitzu, and a menu of Barre, BOSU, Body Blast, you name it, classes.
"We're a class-centric company that still offers traditional fitness elements which translates to a boutique feel, so members don't need to maintain multiple gym memberships," Lenhoff said.
À La Carte Services
UFC Gym has a clear identity and physical design that sets it apart in the sea of treadmills and functional racks. Other studios and niche facilities will also grow according to Caro, the more they concentrate on their "it factor," whether it be group cycling, yoga, barre, boxing, or even rowing-only or treadmill-only concepts.
"In the future it will be about looking for where some of these studios can combine in the same building," Caro said. "In practice, if we add four studios to one shopping plaza, two will work right away." This type of trend testing has the added power of showing pairing preferences according to demographics and geography.
Caro also predicts high-value, low-price (HVLP) clubs costing $10 to $15 a month will continue to grow, whether they're franchises or owned by national companies.
"More regional players are emerging and making a larger footprint, creating 50,000-square-foot versions that include everything from group exercise, childcare, studios and other elements that have been stripped out of earlier models," Caro said. "It's becoming an à la carte of additional services members will utilize."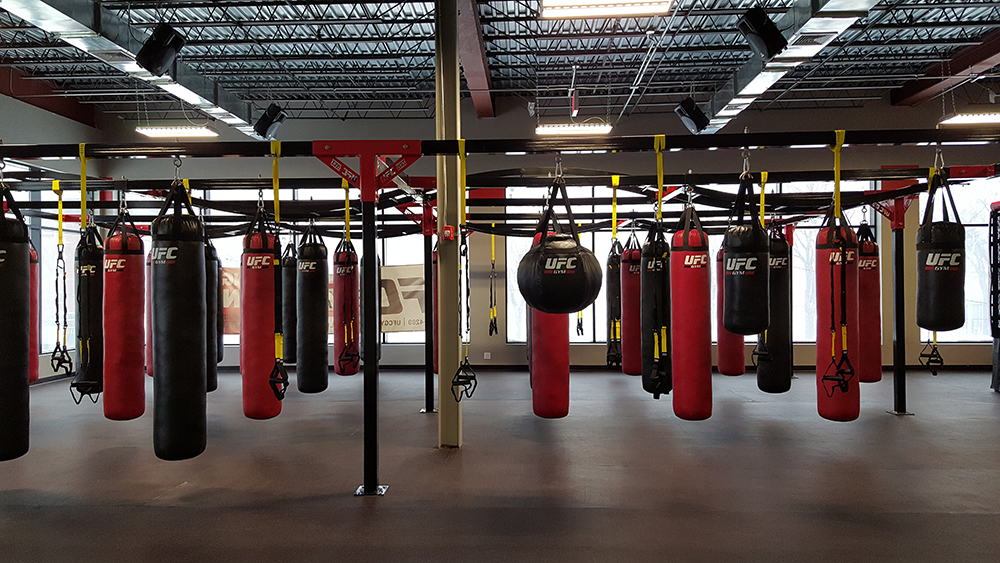 Photo courtesy UFC Gym
Stuck In The Middle
So who isn't growing and why? Both Caro and Tharrett said the guys in the middle are the ones struggling.
"The mid-tier has to figure out what it's known for in terms of space and pricing." Caro said. He suggested pinpointing features where the gym excels — i.e., a handful of signature classes with great instructors, its annual 10k run or Tough Mudder, that all members participate in.
Tharrett echoed, "middle market clubs don't have a value proposition. If you look at dense urban markets and such a high percent of Americans living or moving to these areas, that is where mid-market is going to get crushed."
The two club-industry veterans project many of these mid-tier gyms will be eaten up by another company on either end of the spectrum. This is because stand-alone clubs won't make as much of a profit in 2017/18, so there's quite a bit of trading and acquisitions going on even among the big dogs like 24 Hour Fitness, LA Fitness and Gold's Gym.
In the instance of boutiques that don't stick, private equity will likely swoop in; however, these groups think almost solely in terms of cash flow versus revenue, and Tharrett said that will have to change. The middle men often think pruning critical staff or cutting marketing dollars is the answer, but it isn't.
Toss The Sales-Driven Model
The club industry was built on a sales model, but going forward sales will continue to drop.
Caro suggested clubs look to increase non-dues revenue by thinking of ways to sell a nutrition bar, bottle of water or group training to increase total revenue per member. This approach should work best for the amenity-focused clubs but can be adopted by all models.
Also in terms of improving sales, some clubs are working on how to connect healthcare providers or bring healthcare services within the facility. "It adds more credibility, and we'll start to hear the word 'wellness' more," Caro said.
But in the end, it's going to take a completely different approach to keeping the club business healthy. "It's now about holding on to people," Tharrett said.
Switching from a sales-driven model to an engagement and service model will win in the long run. The answer isn't always building another location.