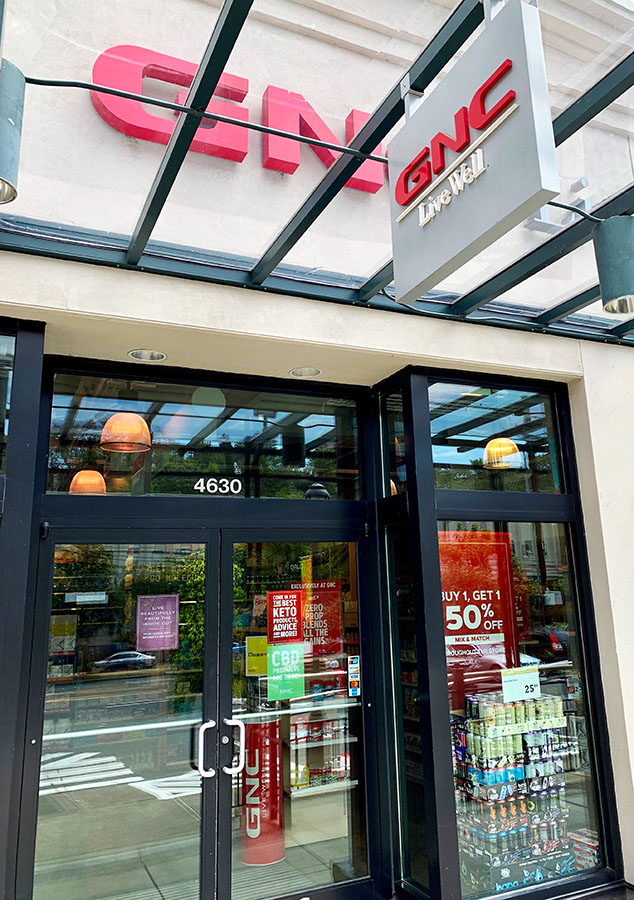 GNC said sales remained sluggish into the second quarter and the seller of performance and nutritional supplements now expects 700 to 900 stores to close over the next three years.
Last November, GNC officials announced it would close up to 900 stores over the next three years in the U.S. and Canada as leases expire as part of a store optimization and cost savings plan. Now, looking at the current foot-traffic trends in malls, "it's likely that we will end up closer to the top end of our original optimization estimate," GNC Chairman and CEO Ken Martindale said on the second-quarter conference call with analysts.
In the first six months, 192 company-owned and franchise locations have already closed.
Martindale said, "the negative trends in traffic that we've seen in mall stores over the past several years has accelerated during the past few quarters." He noted that the GNC portfolio includes a number of stores with short-term leases, and "store optimization" efforts are ongoing.
GNC further indicated that many of the closings will be mall locations.
"I think it could be likely that we'll reduce our mall count by a nearly half," said Tricia Tolivar, GNC CFO, on the call. "So we've got a little over 800 malls today and over the long-term, we could bring that closer to 400 to 500."
Of GNC's approximately 4,100 U.S. and Canada locations, 61 percent are in strip centers and 28 percent are in malls, Martindale said, noting strip center locations have been "relatively stable from a comparable sales perspective."
GNC has 8,020 locations, including 1,949 in international markets and about 2,000 in-store shops inside Rite Aid.
The news of potential store closings comes as the company reported a 4.6 percent decline in same-store sales in its U.S. & Canada segment in the second quarter ended June 30 but operating earnings in the region improved.
"During the second quarter of 2019, although we experienced some softness in our sales, we delivered meaningful growth in our operating income margins consistent with our long-term strategy," Martindale said.
Companywide, consolidated revenue reached $534.0 million against $617.9 million a year ago, a decline of 13.6 percent. The decrease was primarily a result of the transfer of the Nutra manufacturing and China businesses to the newly formed joint ventures, negative same-store sales and the closure of company-owned stores under its store portfolio optimization strategy.
The U.S. & Canada segment achieved its second consecutive quarter year-over-year operating income growth. Revenues decreased 8.0 percent, to $476.1 million The decrease was primarily due to negative same-store sales of 4.6 percent and the closure of company-owned stores. In domestic franchise locations, same-store sales slid 1.8 percent.
Operating income in the U.S. & Canada segment increased 10.3 percent to $49.2 million due to lower occupancy, salaries and benefits, marketing, and distribution and transportation costs.
International segment revenues in the quarter slumped 18.9 percent to $39.4 million, mostly due to the transfer of the China business, effective February 13, 2019. The decline was partially offset by a $700,000 increase in sales to international franchisees. Operating income decreased 8.9 percent to $14.3 million due to the sales decline, but improved as a percent of sales to 36.2 percent from 32.3 percent primarily a result of the transfer of the China business.
In the Manufacturing/Wholesale segment, revenues, excluding intersegment sales, tumbled 64.4 percent, to $18.5 million primarily due to the transfer of the Nutra manufacturing business to the newly formed manufacturing joint venture with International Vitamin Corporation, effective March 1, 2019.
Operating income in the Manufacturing/Wholesale segment decreased to $3.8 million from $15.9 million a year ago due to the transfer. However, operating income margins were positively impacted as the segment recognized profit margin that resulted from maintaining consistent pricing to what was charged to its other operating segments prior to the inception of the manufacturing joint venture, and recorded profit on intersegment sales associated with inventory produced prior to the transfer of the Nutra manufacturing business.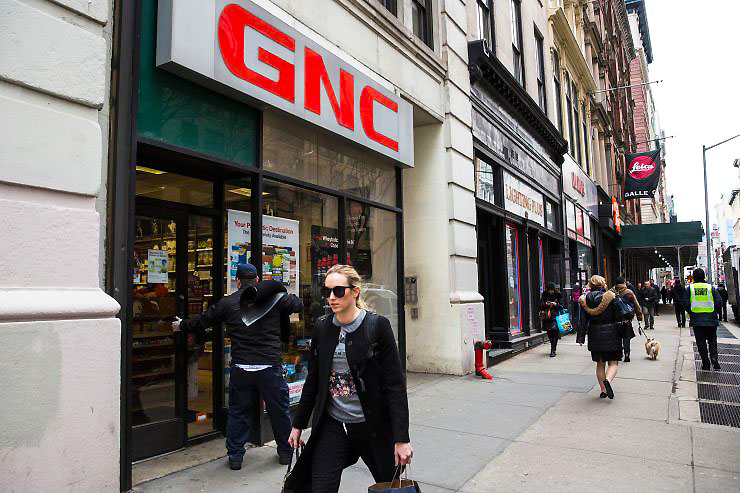 On the call, Martindale said the company is focused on stabilizing and strengthening the core U.S. business and is "pleased by our overall progress."
Early in the quarter, adjustments to some promotional offers and marketing vehicles had a negative impact on the top-line but sales strengthened throughout the remainder of the quarter as adjustments were made. The adjustments included an increased focus on its Pro customers. Said Martindale, "We are encouraged by the level of engagement our customers have with our loyalty programs as we saw a very strong Pro Week in June helping to offset the softness in retail comps earlier in the quarter."
The worsening mall traffic trends also impacted comps.
Online, weakness in its Amazon business contributed to softness early in the quarter and the company is working closely with Amazon to roll out sales-driving initiatives. Said Martindale, "This partnership has and continues to strengthen, and we're pleased with the progress we're making here."
On GNC.com, a decision not to anniversary several one-time promotions helped profitability at the expense of top-line growth. Added Martindale, "Coming out of the quarter, the online business began to gain momentum, and we expect e-commerce comps to improve in the back half of the year."
Martindale said GNC remains on pace to achieve its 2019 and 2020 cost savings targets in the North American market and the store optimization effort continue to meet expectations.
The international segment's 2 percent growth reflected gained traction in India and initial product shipments to new Japanese and Australian partners. A new partnership agreement has been signed to bring GNC to Brazil.
At the wholesale level, GNN continues to build on the partnership launched last fall with Dick's Sporting Goods to offer approximately 50 GNC branded sports fitness products in 10 pilot stores. The partnership expanded to an additional 35 stores by May. Said Martindale, "This is an interesting opportunity to leverage two strong brands to meet a specific consumer need, and we're optimistic about the opportunity ahead."
GNC has also developed a partnership with Hudson News and is in 250 of Hudson News' locations inside airports, commuter terminals, and tourist destinations. GNC also has long-term partnerships with Rite Aid and Sam's Club as part of the wholesale segment.
Martindale concluded "There is still a great deal of work ahead as we continue to reposition GNC for the future, but we're clear-eyed about the challenges we face. We have a solid plan to stabilize and grow the business. And I feel great about the team that we have to make it happen."
Photo courtesy GNC