By Teresa Hartford
<span style="color: #999999;">Gin Miller is one of the fitness industry's most beloved professionals.
An industry dynamo, Gin is the Inventor and Creator of the STEP, STEP Reebok series and the STEP training revolution that launched in the 1980s. The STEP is considered the single most significant piece of fitness equipment in the last half-century and can be found in health clubs and gyms worldwide.
A phenome that no one saw coming, Gin was named IDEA Instructor of the Year in 1991 and has created or starred in dozens of videos and DVDs including the popular STEP Reebok series and a wide range of other STEP, strength, stability ball, interval, circuit, and endurance training productions.
Gin currently runs her own company, Gin Miller Productions, outside Atlanta, and serves as a consultant for corporations in wellness programming and fitness product development. She recently launched the Kushh! that brings the STEP up another level. 
SGB had the honor to sit down with Gin recently to talk about her favorite subject.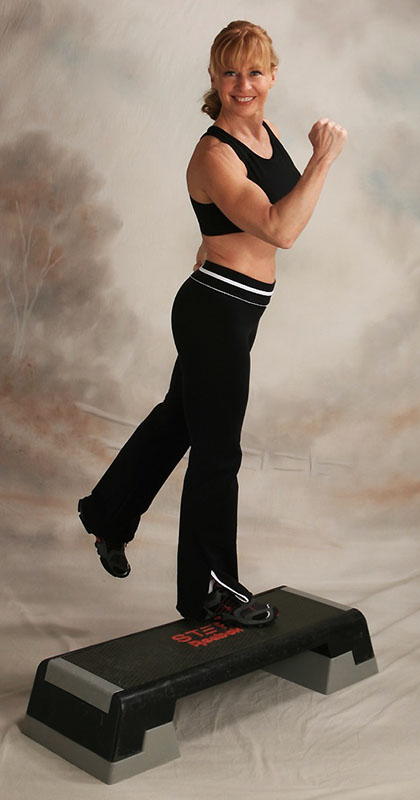 What is your fitness background? I was a competitive gymnast and bodybuilder in college. I also taught children's gymnastics.
Did success in the fitness industry come quickly? Success in fitness rarely happens overnight! It took 40 years of my life to get to where I am. I've always wanted to help people and being in the business for the right reasons.
How did you connect with Reebok and introduce them to STEP? I competed in aerobic competitions in the 80s and Reebok sponsored me. I got to be well known, and Reebok offered me a footwear rep position. I turned it down because I wanted to teach athletes, and I gave the job to my friend Kelly. I went to work as a fitness director at Golds Gym in Atlanta instead.
The owner wanted me to create a strength training program from men. I suggested a climbing workout and built 2-foot wide x 24-foot long boxes that were 10-, 11- and 12-inches high. I integrated stepping with 3- and 5-pound weights. Clients got fit fast!
My friend Kelly thought the step concept was cool and said that I needed to bring it out to LA and present it to Angel Martinez, he was the Director of Business Development at the time, and so I did. I presented the STEP to 10 men wearing short, shorts stepping up and down on this wooden box that I had made and brought out with me. Angel said 'let's do it, let's make it the next big fitness program'. And we did.
…
"STEP had everything but mostly it had Gin. She had this irrepressible energy and creativity and enthusiasm. She was the star of the whole thing. How could you not follow what she was doing? She is one of those people that doesn't come along that often." —Angel Martinez
→ Click here to read SGB's interview with Angel Martinez on his genuine admiration for Gin Miller and the STEP movement.
…
Did you immediately go into production on the STEP Reebok video series? Yes, I created the workouts to tribal music produced MTV style. The video workouts were simple to follow, burned calories with not much impact and created a community for women who could now climb and become more powerful with the STEP beside dance aerobics. Watch the original STEP Reebok video produced in 1992 here or click on the still shot below.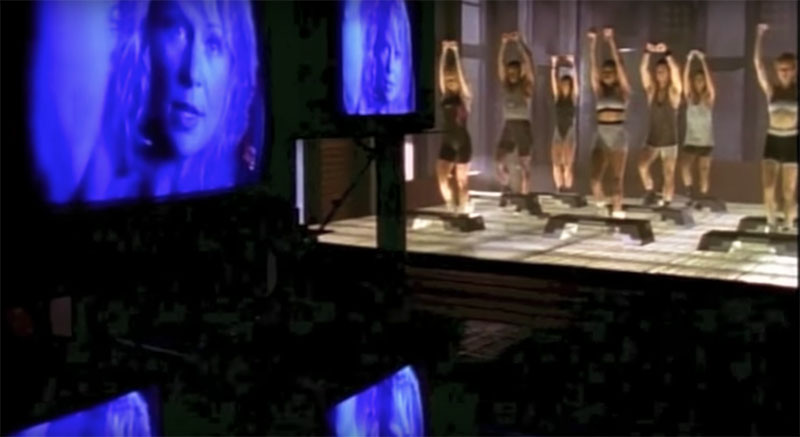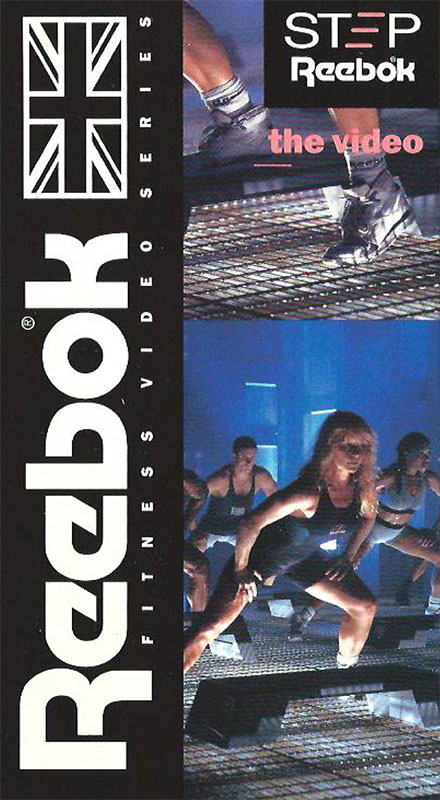 What was the secret to the STEP's success? When you are in a group exercise room, and everyone is knocking into each other, you feel intimidated. If you are standing in front of your STEP and nobody is coming into your space, you can do whatever you want because nobody cares. The sleeping bear on the STEP was that everybody could do 'aerobic dance' behind a platform in a designated space that didn't interfere with somebody else's personal space. 
How quickly did the video series take off? We had 600 phone calls in the first week after we launched the STEP Reebok brochures. I spent the next 15 years conducting workshops around the world. I did almost 1800 workshops at that time and visited 57 countries—most of them more than once. Now I get calls from everywhere wanting me to come back and teach the kids to do STEP from the parents that I taught it to in the 80s!
STEP never went away. It's still being used for circuit and strength training and is a staple in most gyms just like dumbbells. 
How do you view the fitness industry today? There are two things to take into consideration when you are talking about it today. One is where you fit in the demographic of fitness. There's CrossFit, there's Peloton, and everyone and their brother who has their workout online.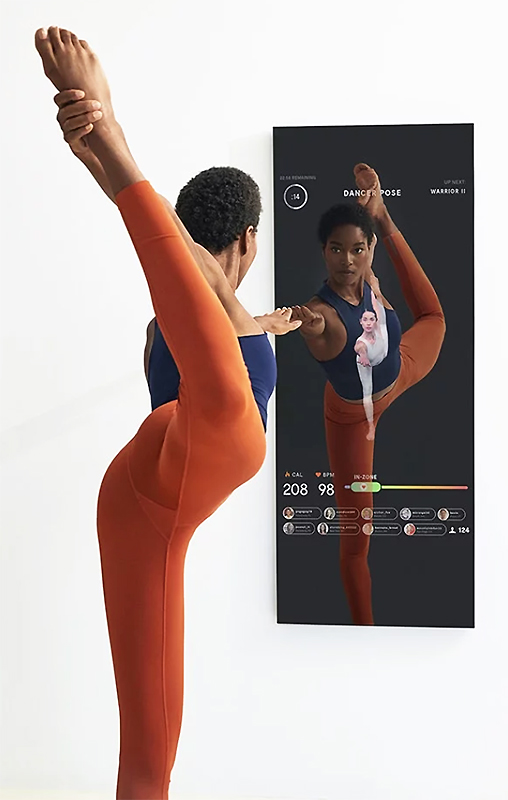 So much of what's going on online right now is community-based— not fitness based. You're a Peloton-er, you're a spin person, you're into indoor cycling, and communities are being created through conversation and collaboration between the trainer and trainee this way. The Mirror is a great example, shown right, click the link to view here or on the image.
<span style="color: #999999;" data-preserver-spaces="true">Today we have ultra-sophisticated opportunities for people to workout wherever they are—home, work, car—and it doesn't matter so much what's being offered as much as what you're being told is best and that the trainer has a great personality.
It's like fan club fitness—who you like the best and who else is working out with the trainer. All these people have a commonality. Health clubs are going this way, too.
Today, you can get a workout in from anyone you want. All you have to do is make sure the person who is leading the workout knows their stuff. And I'm not sure all of them do, but it's really easy to get trained now. Some of these people who have workout shows on the internet never speak, they're beautiful girls with great physiques that are well made up and well lit, and people love that. They want to look like the person who is leading them through a workout. That's the crux of it.  
People want to feel like, act like and have the personality like that person who is taking them through a workout. I think that's much of our society today. We don't communicate with each other face-to-face as much. So what do we have to talk about? We have to talk about what it would be like if we had that person in the room with us.
The internet is the next best thing in fitness, and it's lucrative. You can have 400 people training with you at the same time and never be in the room with you. You don't have to talk that much. You don't have to instruct that much. Here's the move, go. 
What's getting lost in the process? It's easy to have a great body when you're 20. Just don't eat a lot and work out every day. However, when you get to be 65, you have to think about and calculate how you are going to approach your fitness. What kind of calories, how often are you eating, are you taking probiotics, making sure you have enough vitamins and supplements to bridge the gap between being too tired, are you working hard each week, are you doing HITT training, what kind of strength training and why? These are all essential questions that tend to get lost in internet-based workouts.
The baby boomer age group is the one that is seeking the most advice because they don't have that much opportunity on the internet. Fitness isn't just working out anymore. Fitness has so many elements that need to be combined to get a good result that we have to pay attention to whom we're taking advice from and whom we want to emulate and to look like—because 80-percent of it is heredity.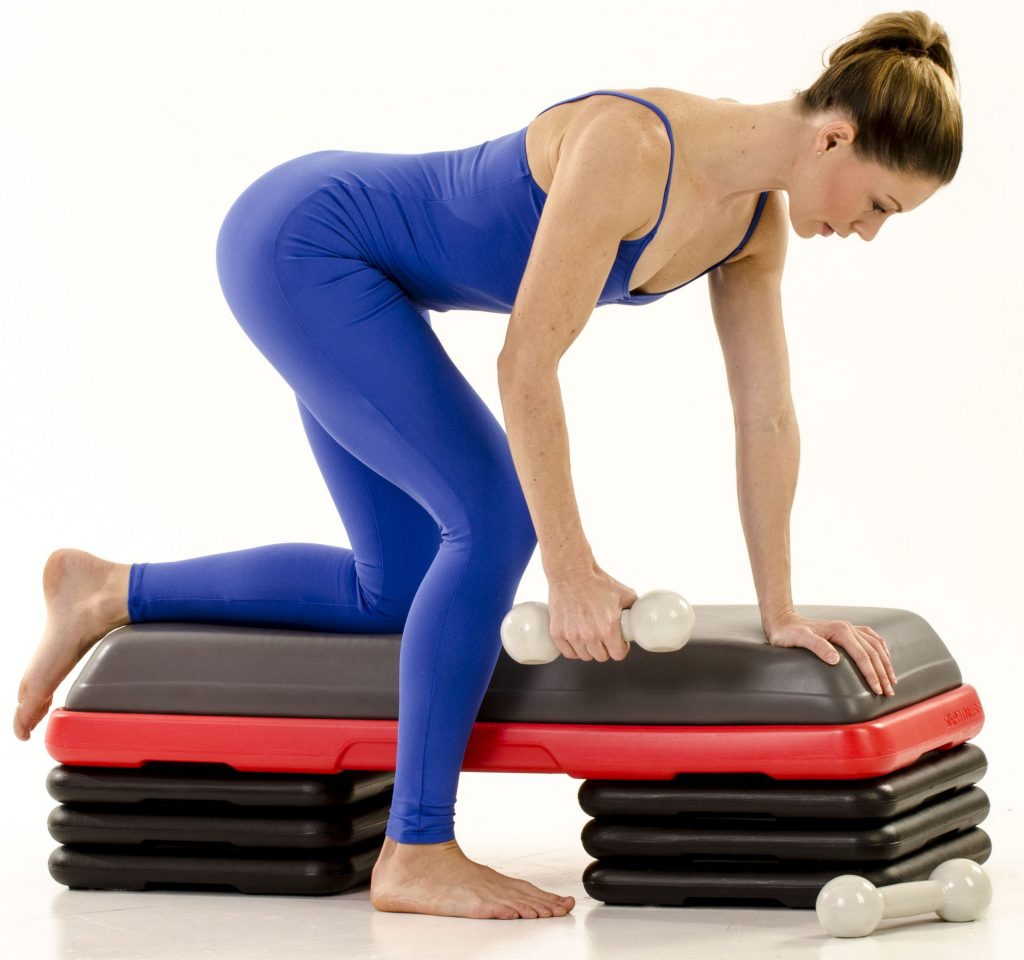 Tell us about your latest product, Kushh!. It is the first cousin to the STEP. What this does is remarkable. The Kushh!, shown left, is approximately the same size as the original STEP and uses the same blocks and risers but with a four-inch vinyl enclosed top. The top is firm enough to use for cardio, use as a bench for strength training, use as a mat for core and stretch, a jump-box for plyometric, or a bed for Pilates. Just about anything in one piece of equipment.
At 64 years young, how would sum up your years in the fitness industry? My colleagues and I birthed the baby of fitness. The club fitness business wasn't around until the late 70s and early 80s. My age group was the administrators of that fitness craze, and we are carrying on today what we gathered over the last 40 years.
I'm a STEP girl, no matter what. My advice for anyone getting into fitness for the first time is to do your research. Educate yourself. What is it that you want to do? Lose weight? Do a mud run? The answer's not general anymore—the answer's specific.
Photos courtesy Reebok, Gin Miller Productions