As part of the company's FW 2018 collection, the designers at Black Crows created a women's jacket made from Polartec Alpha they call the Ventus Hybrid Alpha. Polartec Alpha, is considered to be the first breathable insulation that introduced the concept of active insulation.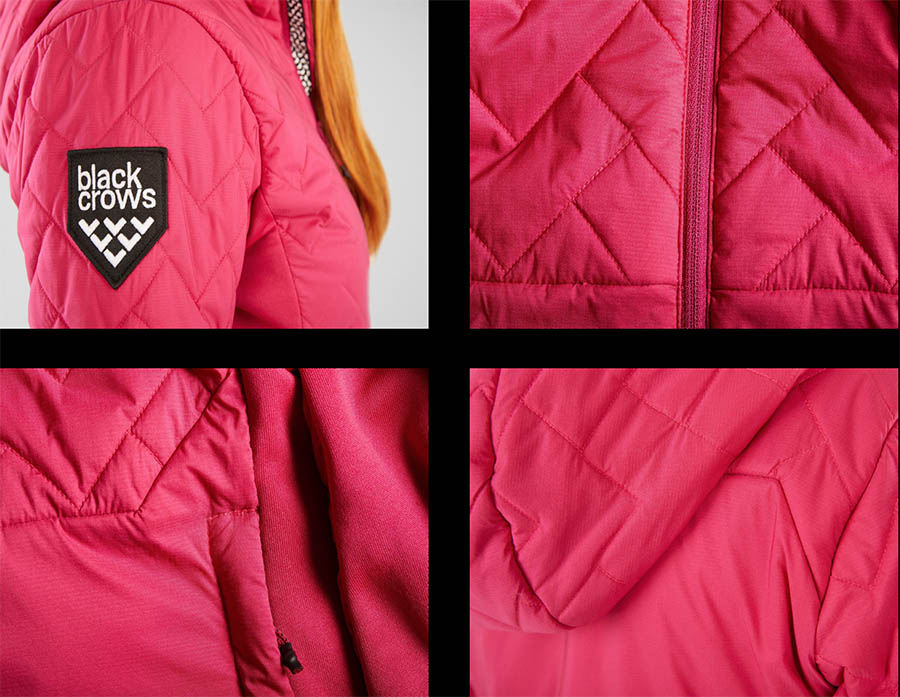 Originally developed for U.S. Special Forces as an insulation system for extremes in temperature and the rigors of combat, Black Crows repurposed the technology for the brand's adventure ski clothing collection starting with this season's Ventus Jacket.
"We discovered the Polartec Alpha fabric a few seasons ago, and it seemed clear it had to become part of our adventure skiing range. It's very comfortable, warm and breathable. If I had to choose a single under layer to bring along in my backpack, this would be it." — Camille Jaccoux, co-founder, Black Crows
Unlike down or synthetic fill, Polartec Alpha is stable, and the air exchange technology allows the fill to be paired with more breathable fabrics for comfort and insulation within a garment. A stable core of lofted knit fibers prohibits fiber migration for a uniform consistency even after heavy use and repeated washing.
Photos courtesy Black Crows