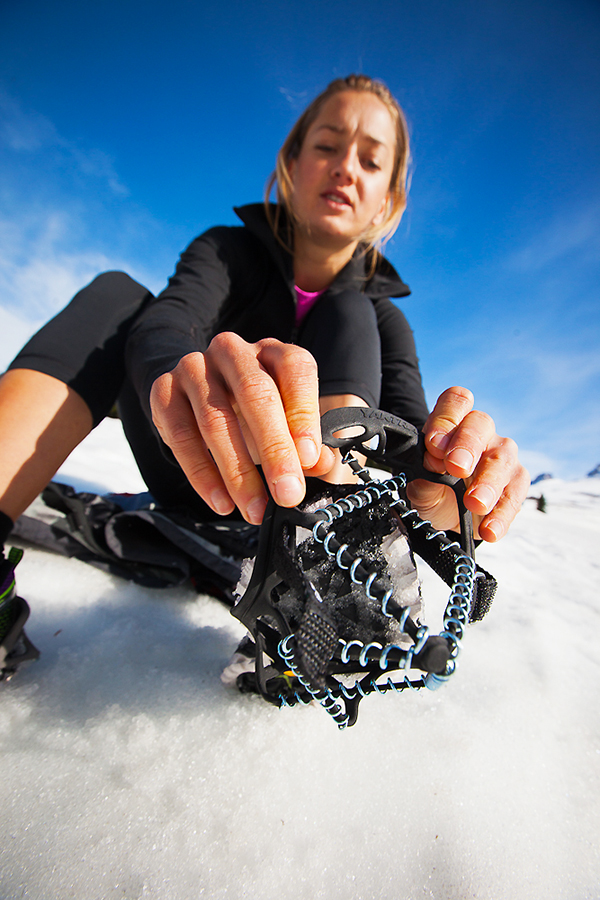 While coils are a core feature of the Yaktrax brand, the company is not above incorporating other traction technologies when it comes to enhancing performance — and why Yaktrax dominates market share in the traction category.
"What helps the brand, by-and-large, is when you look at Yaktrax versus our competitors. We have a very broad range of products that can meet every need of every individual under any circumstance. We currently have nine traction Skus that run the gamut from $15 to $90 msrp. Within that, there are different technologies from how the traction device fits to your foot, different types of webbings made out of different materials, different forms, and how these all fit to your foot,"  said Eric Lund, Brand Manager, Outdoor Brands, for the division of Implus Corp that owns Yaktrax traction brand products.
Eric spoke with SGB Today from his office last week. Below is the full conversation that has been lightly edited for content and clarity.
φ
Some of our more premium products have natural rubber webbing, a highly durable elastic that is great in subzero temperatures and can withstand cuts, nicks and scraps without tearing all the way through. And some of our lower priced traction devices utilize a synthetic poly-elastomer which is a less expensive, less durable, but with slightly more elasticity to fit a wider range of shoe sizes. Obviously, Yaktrax has different types of fasteners and straps that are included in addition to our elastic type webbings for the type of activity that each product is designed for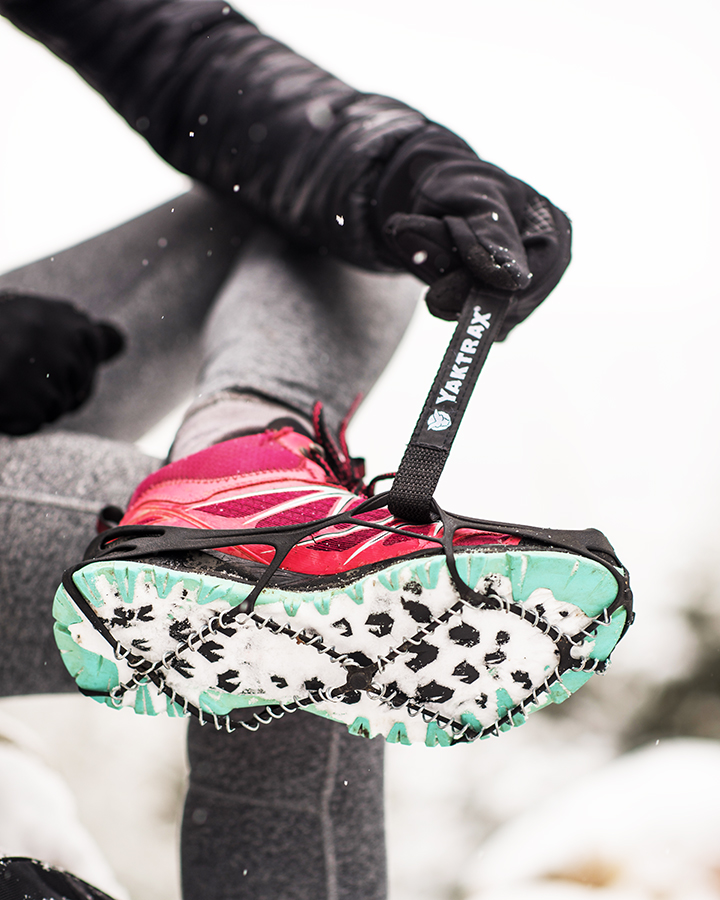 When you get down to the traction elements themselves, again we have different types of materials — stainless steel, tungsten carbide, large sharp spikes, short studs, coil base system, chain based system — for certain environments that they're best suited for.
At Yaktrax, our goal is to make all of our products useable on ice and snow. Some are better from one to the other even though they can be used on both surfaces.
For example, anything that has a spike or stud base is going to be best on ice particularly a small couple millimeter large stud like in our Yaktrax spikes that are found on the front toe of the Yaktrax Run. Those are great on glare ice because they have a sharp point that digs in. They're not as great on snow because they are so small that when they dig in, the device doesn't really catch.
Our coil systems are exceptional on packed snow. They have hundreds of points of contact that spread out in all directions and that give you a front/back, left/right position on the snow that prevents you from moving.
One of the things we do with our spiked products is to try to make it a hybrid so that it can also work in the snow. We wrap our rubber lugs around the studs — which have a similar look to the traction element on a golf cleat. The rubber is about one-inch in diameter and provides the wearer with a wider footprint around the studs so the stud itself grabs the ice and the molded rubber lug around the stud grabs the packed snow.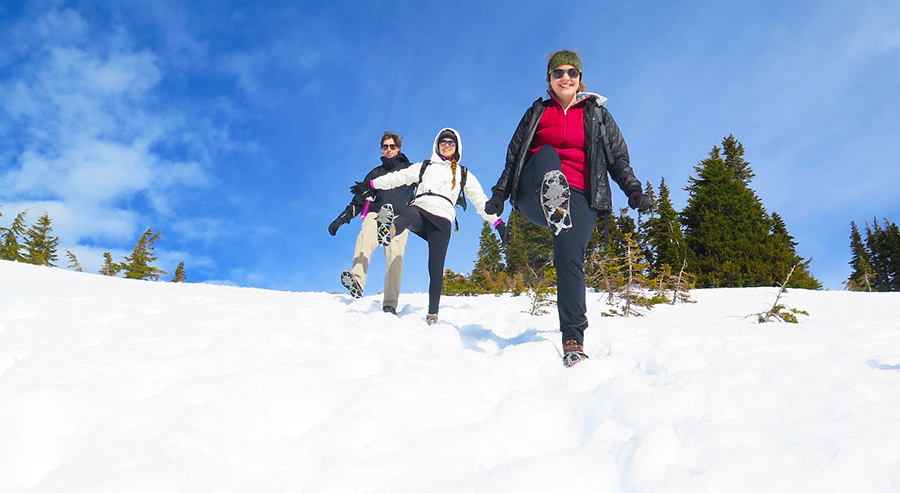 We aim to build our products to be useful in all weather conditions. A product like the Summit has three-inch long heel spikes for snow and icy terrain that you would find in the backcountry. We have other products that utilize different traction mechanisms like our chain links that wrap around the bottom of your shoe similar to what you wrap around the wheels of your car. Our chain links, rather than using a typical rounded chain link, have 90-degree edges which helps bite into the snow and ice better as opposed to a rounded edge.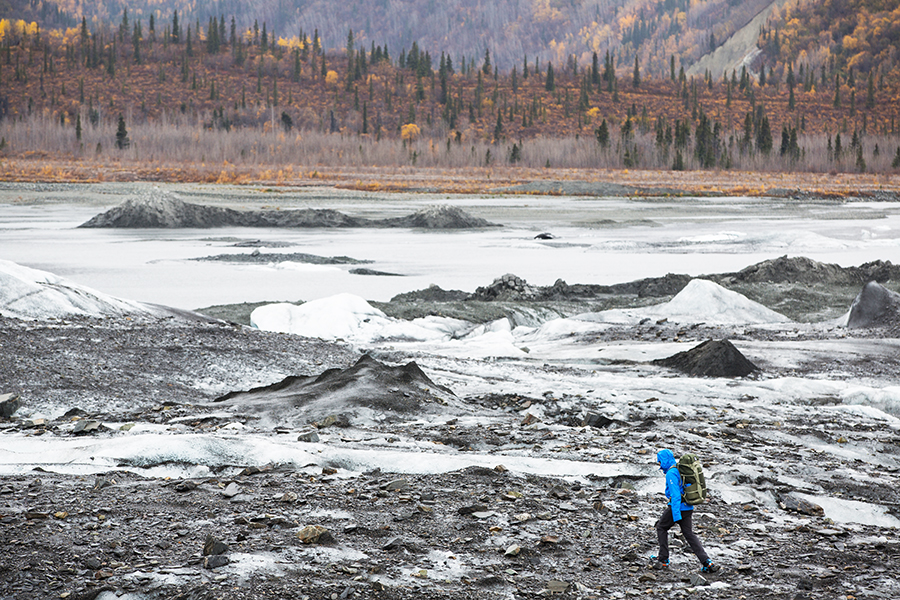 One of our other cool products is called the Diamond Grip which is a hybrid between a coil and a spike system. Essentially it is a cable that runs around the bottom of your foot, similar to a coil, except along that cable we've run spiked steel beads that spin so they have 360 degree spikes coming out in all directions that kicks out snow and ice from caking up underneath the device. A lot of traction products on the market have a tendency to build up snow and ice. We think of ways that will help that from happening.
The Summit, as another example, spikes sit on four plates that bend with your  foot — in the heel and the front of the foot. So, when you bend, the natural bend of the foot bends the plates and any time you take a step it pops any buildup out so it bends out where it's shedding any build up. The Summit also includes the Boa lacing system.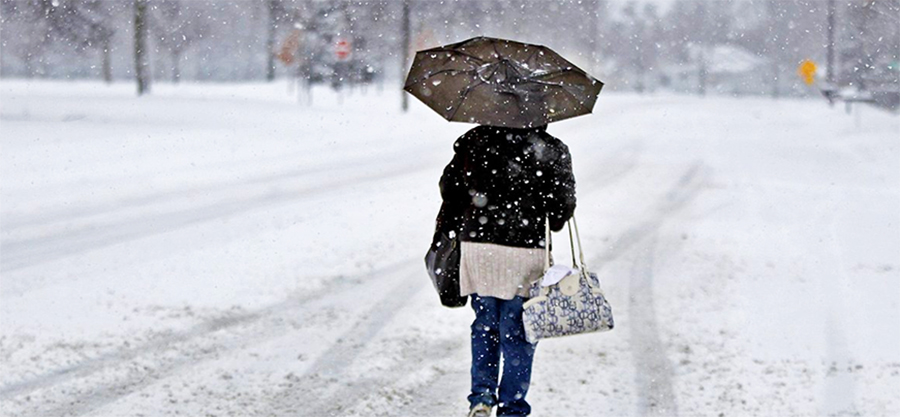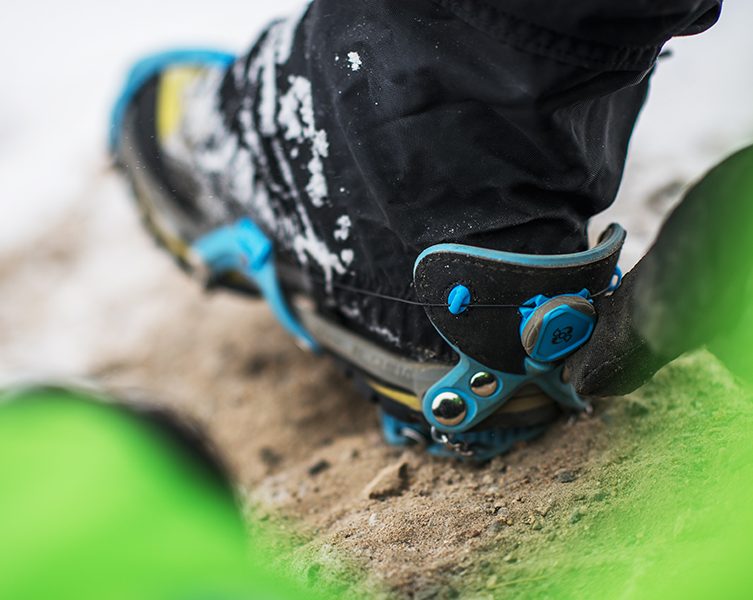 While we did not start out in the more extreme outdoor arena, we will maintain a presence there, we are shifting our brand positioning with brick and mortar retailers and in the digital retail space toward the everyday active lifestyle consumer that likes to jog three miles. They might live in Detroit, NYC, Boston or Chicago and when winter comes, they don't want to be stuck indoors on a treadmill. We are selling them product where they can maintain their active lifestyle through the winter. Or even someone who commutes to work and maybe they don't necessarily have an active lifestyle but they are pedestrian commuters, we offer products to help them get to work.
We think it's very good to have more competition in the traction space to broaden awareness of the category as a whole. It's still a category that a lot of people, unless you are a real extreme winter outdoor enthusiast, don't know exists. We see no threat on the horizon of us losing our foothold in market share.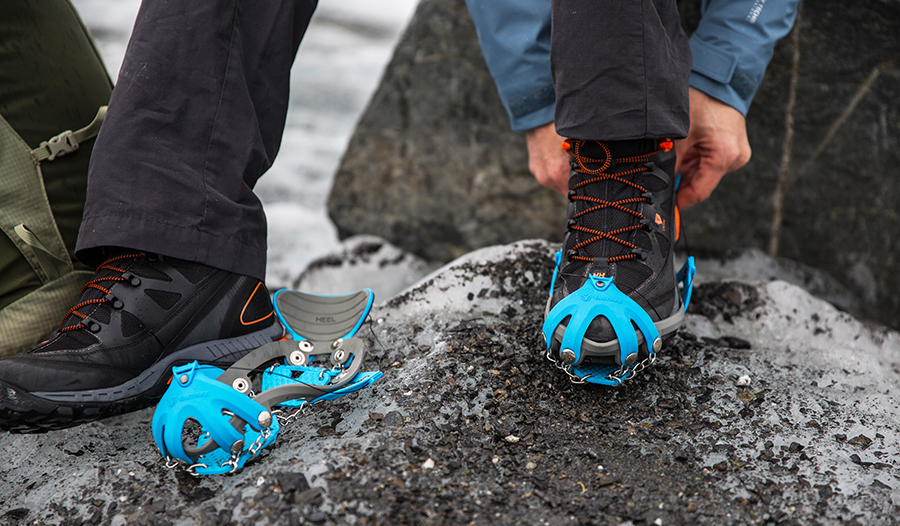 We recently acquired Stabil gear, our number one competitor in the U.S. traction space. Of all the competitor traction companies, Stabil gear was the most similar to Yaktrax in the brands broad appeal to the type of customer they were going after. They had about 18-percent market share which was a significant chunk that we felt would be good to absorb. Additionally, all of their products were made in the U.S. and Canada and they had a lot of growing government contracts. We decided that we could benefit from all of the above.
Today, we are steering Stabil gear in two directions. The first, maintaining the brand's position in the outdoor space. The product is more heavy duty than YakTrax, which makes the products more expensive, but we are utilizing diversity to shift it into being more of a professional-grade traction product for us. And second, we're positioning Stabil gear heavily in the safety/industrial arena and selling direct to both distributors and large companies in construction, utilities, oil and gas.
The distribution of Stabil gear follows the durability of the product whereas for Yaktrax, the big selling point is the ease of use and the low profile for everyday wear.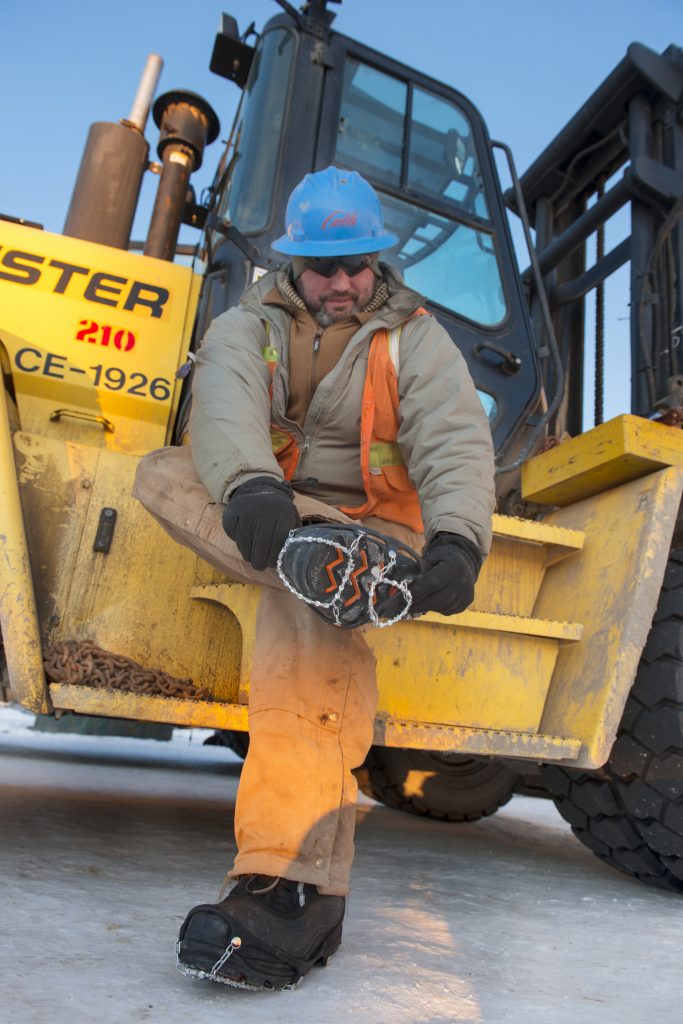 For someone who doesn't use a traction device but is thinking of buying, it is usually by word of mouth and a POP display that retailers use to sell Yaktrak product at checkout.
For example, at Dicks Sporting Goods, we provide a POP display that the retailer sets out in the middle of the store aisles so people have to run into it. With imagery and copy, the packaging explains why a person might need a Yaktrax device.
We do a great job working with the retailers and educating the on-floor sales staff particularly at REI. We want all the sales teams working at our retail locations to be very knowledgeable of our product so they know what type of products to pitch to customers based on what the customer is planning to use it for.
We also partner with REI to do co-op advertising whether it's part of a flash sale or in a weekly circular. We try to get on Dicks Sporting Goods daily email deals. Beyond that, it is a lot of word of mouth plus typical marketing like social media banner ads, etc. that we use to get product initiatives out into the marketplace.
We are working on an impulse buy traction product for drugstores, convenience stores and gas stations. The product is very basic and will cost less than $10. This is a traction product for people who don't buy traction products for the moment when they need a traction product. We're offering a solution for people who might have one ice storm a year and don't want to spend a lot of money on a traction device they may use once.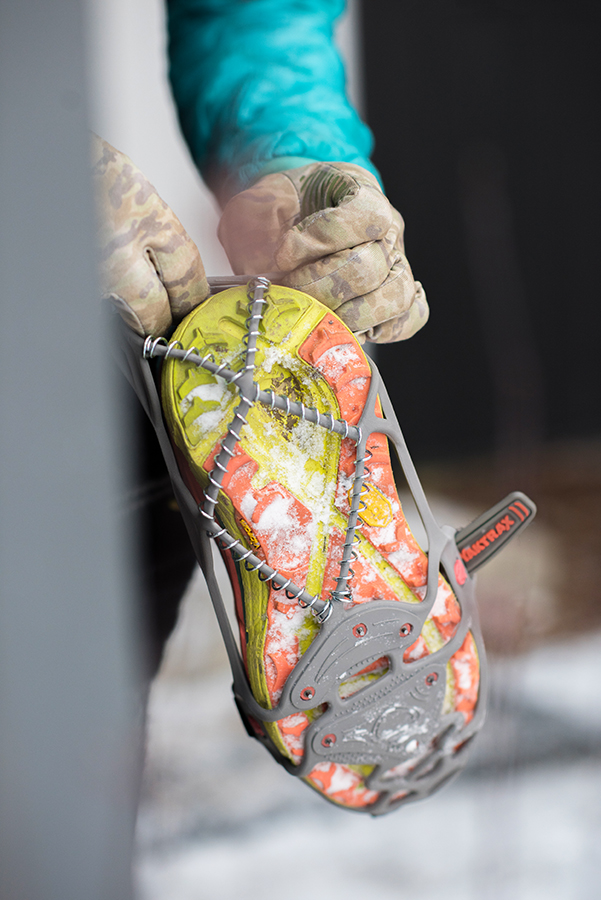 I've been asked what's my opinion of buying a Yaktrak product on line versus hitting a retail store that carries our product. As a rule, I need to touch and hold a product before I buy it. but, that said, I will go on Amazon and read reviews of products. It's good to read customer feedback, and it helps in our decision making process.
When you go into a brick and mortar store, you are reliant on whatever the packaging says about your product. But when you buy online,  you've got a whole page dedicated to your product.
We can our pages say whatever we want them to say to make a sale. You can answer the common questions about the product, you can add lifestyle images. That's more real estate to really sell your product. Online shopping offers our customers more buying power and that's always a good thing. Photos courtesy Yaktrax