If it works for mountain biking, it will work for the military. That's the theory from protective gear company G-Form, which recently received a visit from U.S. Sen. Jack Reed (R.I.), Chairman of the Senate Armed Services Committee, shown below, for its initiative to develop protective gear, including SmartFlex knee and elbow padding, for the military.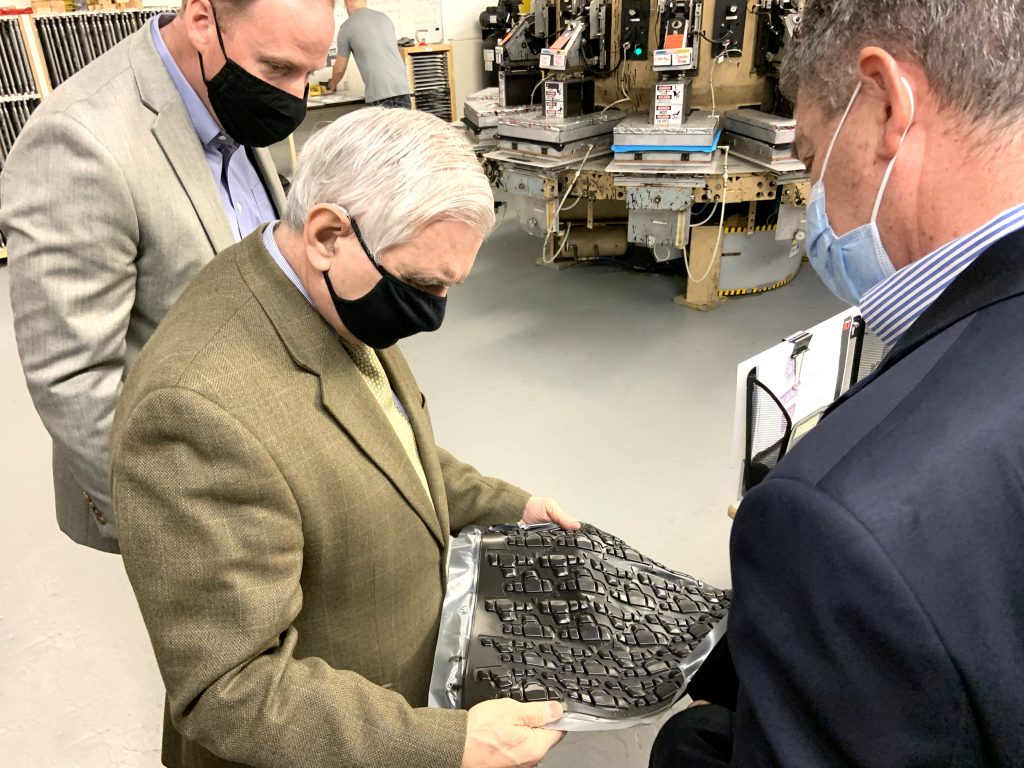 SGB Executive spoke with G-form CEO Glen "Gava" Giovanucci for more on its foray from outdoor sports into the armed forces.
How long has SmartFlex been around? We introduced SmartFlex in 2010 as a protective solution for consumer electronics and the bike industry, so it's been around for about a decade.
What is unique about the technology? It's a comfortable, lightweight, highly flexible protective foam that hardens on impact. The proprietary molding process encapsulates the foam making it 100 percent waterproof and machine washable.
What's the most significant market segment using it today? The bike industry is our largest segment using the technology, and it's growing rapidly. In particular, the mountain bike community is the largest user group. Our technology is an ideal match, including FMB World Tour and Crankworx Mountain biking champion Emil Johansson. In team sports, soccer continues to grow due to new, innovative approaches and baseball adoption is also taking form rapidly. Our products are worn at all play levels, including four-time All-Star MLB player Manny Machado and professional soccer players worldwide. We're also the official protective partner of Perfect Game, the pathway to Division I college and professional baseball.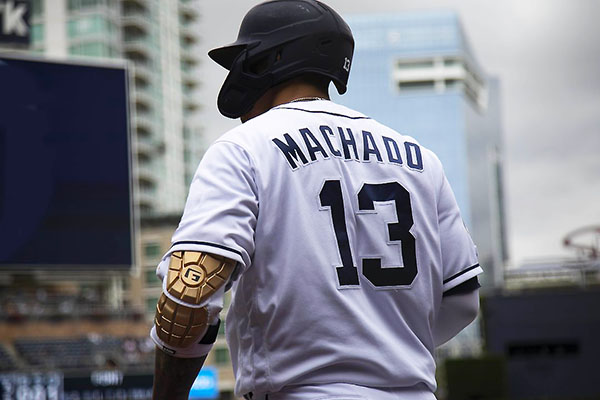 Are there complementary attributes shared between outdoor and team sport athletes and those in the military regarding protective gear demands? It boils down to two things. One, allowing the athlete/tactical athlete the freedom to move naturally and without restriction and, two, protection from injury. What further separates our SmartFlex technology is that it doesn't absorb sweat and thereby adds weight during use.
How has your research into the team and outdoor sports parlayed into military applications? We listen to the needs of the athletes in every respect and then tailor appropriate solutions. Mountain biking requires protection on very active, articulating joints, such as knees and elbows, with a padded surface that is highly durable—similar to the demands of the tactical athlete on the battlefield. We view warfighters as tactical athletes and are committed to developing better, unique innovations to enhance their performance.
How did you go about introducing it for potential military use? G-Form is a member of the Warrior Protection & Readiness Coalition (WRPC) – the voice of advocacy for the individual and unit-level requirements of the warfighter.
What did Senator Reed think of the G-Form product? Senator Reed was a senior officer in the 82nd Airborne, so he knows what the current product options are for our military, and he's excited about how G-Form can provide our warfighters better limb protection with our SmartFlex technology. We're working with his office to make the proper contacts and to fast-track the process.
Are there other applications for the technology that you are working on? We have a lot of them, including helmet systems, industrial/military gloves and electronics.
Have you experienced a boom in sales during the pandemic like other outdoor categories? We pivoted to making face shields for first responders during the pandemic, which kept the company afloat while our sports customers closed their doors. Simultaneously, the mountain bike category caught fire, and demand there continues to increase.
Photos courtesy G-Form