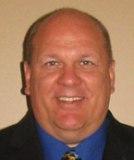 Fox River said Michael Mettendorf joined the company in early May as its vice president of sales.
Mettendorf is working closely with Fox River's sales force, management and marketing teams to develop new customers and service existing customers around the world to increase sales and expand the reach of America's oldest sock brand. He also will personally develop and maintain relationships with key customer accounts.

"Michael brings with him a wealth of experience in sales leadership within the footwear and footwear accessories category targeting the specialty outdoor, sporting goods, footwear, farm and fleet, and mass trade channels," said John Lessard, Fox River President. "We welcome his knowledge, his relationships with our customers, and the fresh perspective he'll bring to our brand. As an industry veteran, Michael will bring firsthand knowledge of our product and a strong passion for our brand with him to work every day."
Mettendorf brings 25 years of sales and marketing experience to Fox River. Previously, Michael held senior sales and marketing leadership positions with New River, Daka, Action Selling, Superfeet, Sara Lee HB&C and SecondWind Products. Over the course of his career, he has represented brands such as Sea-DooO, Hummer, National Geographic, AC Delco, Fieldline Outdoor/Hunting Packs, Winchester Apparel, Superfeet Worldwide, StreamWorks, Riva Sports, Kiwi, Camp Dry, Shoe Goo II and Breathe Right.
"I'm excited to join this great company and help expand our reach so more people can know the quality of FoxSox," said Mettendorf. "The combination of quality, value and American craftsmanship makes Fox River products an unbeatable draw for customers. We want everyone to experience that."
As a casual hiker and active mountain biker, Mettendorf has worn a pair or two of FoxSox in his time exploring the hills of Tennessee, where he lives with his wife and two children. Mettendorf is a native of Germany and speaks fluent German. He officially started with Fox River on May 7, 2012 and reports directly to Fox River Chief Operating Officer Patrick Voelker. Mettendorf can be reached at mmettendorf@foxrivermills.com.
Fox River-branded socks and handwear are sold by more than 3,000 retailers around the world and anytime at www.foxsox.com.