At the International Health, Racquet & Sportsclub Association's (IHRSA) Innovation Summit held virtually last week, the theme was "Reimagine. Reinvigorate. Rebuild." The loudest call, however, was the elevated messaging around safety, the health benefits of fitness clubs and letting members know that it's safe to return to their favorite gym.
"Around the world throughout this past year, we've unfortunately watched fitness and health clubs grapple with closures and often untenable reopening guidelines," said Brent Darden who, in August, was appointed IHRSA's interim president and CEO at the opening session. "We're intimately aware that our industry is hurting from the shutdowns, the layoff of employees, increased cancellation and freezes of members, reduced capital expenditures and equipment purchases, and all the negative financial implications that go along with the crisis. Equally, if not more disheartening, has been the negative public portrayal of clubs and gyms by politicians, civil servants and the media collectively. We simply have to do everything in our power to change this paradigm."
Speakers at the Summit agreed that the benefits of fitness have received a significant boost as staying healthy is critical to surviving the current health crisis.
"Never before has the quality of fitness professionals been more important and more critical to the well-being of the public they serve," said Melissa Rodriguez, IHRSA's senior research manager. "Getting more people active is so important right now that the WHO (World Health Organization) and CDC (Centers for Disease Control and Prevention) are developing programs that increase activity levels and even featured IHRSA resources on their sites."
Data from IHRSA and MXM, a technology company specializing in member tracking within the fitness industry, found that 50 percent of Americans and 57 percent of U.S. health club members reported a decline in physical activity during the COVID-19 mandated shutdown.
Interest in returning to workout in a gym ranked high and only second to swimming in a survey of activities Americans look forward to resuming, according to Jay Ablondi, EVP of global products, IHRSA. Based on an MXM shutdown survey of nearly 150,000 U.S. members, 65.7 percent indicated that they would likely rejoin their health & fitness facility, similar to rates seen in other countries.
Ablondi said most clubs across the country have reopened with some returning to 50-to-70 percent capacity; however, safety concerns continue to make some members uncomfortable about returning.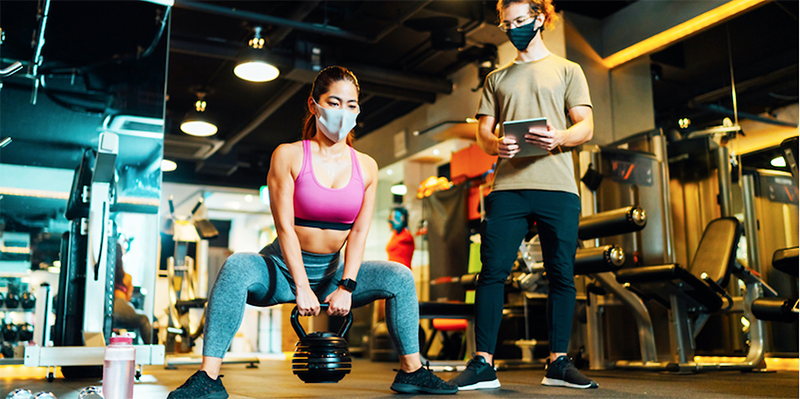 Studies Show Low Virus Infection Rates From Gym
Ablondi noted that a recently-released study from IHRSA and MXM that analyzed millions of members check-in data across 2,873 gyms, sports clubs and boutique fitness centers over the course of three months found the likelihood of the coronavirus being present during a club visit was 0.002 percent.
That safety message, nonetheless, has been distorted by "some commonly misreferenced resources," including a South Korean study — widely covered by the media — that warns about high infection rates for people rigorously exercising in confined spaces like fitness studios.
Ablondi said the South Korean study came out before extensive social distancing and safety protocols had been adopted. The vast majority of fitness facilities have long been modified to account for several key factors cited in the study that drive COVID-19 transmission.
Yet safety concerns continue to keep people from returning to clubs and significantly delayed fitness facilities reopening in many countries around the world. As detailed by Rodriguez, the safety measures clubs have added include:
Monitoring members and staff with visible symptoms;
Capacity restrictions;
Spacing out equipment;
Limiting the number of members on the fitness floor;
Using the outdoors for group exercise and team training;
Pivoting to digital offerings via live streaming, or on-demand video;
Implementing intense cleaning and sanitation practices; and
Holding both staff and members accountable for cleaning equipment after each use.
Rodriguez added, "Clubs are communicating with members the measures they are taking to keep them safe. The savviest club operators know communication and transparency are the foundation of restoring and maintaining trust. That trust is key for members to return and keep using their clubs."
Gym Classification Slow Reopenings
A panel of gym owners discussed the challenges convincing members, as well as local authorities, that their clubs are safe places to workout. One particular frustration for the club owners has been seeing their businesses lumped in with pubs, restaurants, night clubs and other public places when it comes to COVID-19-shutdown measures.
Adam Zeitsiff, who in late August stepped down as CEO of Gold's Gym following the chain's bankruptcy, said gyms in the U.S. have been classified as "recreational, which is at the bottom of the list and will open last if everyone else feels like they're ready to go."
Zeitsiff said Gold's Gym had similar data showing the virus-to-visits ratio close to a 0.002 percent rate. Updated data on the safety of gyms, along with partnering with other gyms and efforts by IHRSA and local state coalitions, has helped to educate government officials that gyms are "not just a place to go have fun. We're a place to get healthy."
But Zeitsiff said it's "been a tremendous challenge" in the U.S. with New York only allowing gyms to reopen last week. He added, "It took almost a World War just to get the governor there, who's done a good job managing the whole issue of the virus in how they handled it, to realize that we are a safe place. That we can be open to help citizens, not to hurt them."
Greta Wagner, EVP and executive director, Chelsea Piers, which has three locations in the tri-state area in Manhattan, Brooklyn and Stamford, CT, concurred, "It was really frustrating to be lumped into the bars, movie theaters, malls, etc. because we are part of the solution."
She said the majority of clubs had long committed to high levels of cleanliness pre-COVID-19 in the face of monthly inspections by the Department of Health. Wagner said, "I think that it really was just a matter of educating and having our voices heard, speaking loudly and making sure that they realize that we shouldn't be lumped into those other categories."
Colin Grant, CEO, PURE International Group, which has clubs in Shanghai, Beijing, Singapore and Hong Kong, said China likewise treated fitness centers similar to nightclubs, restaurants, museums, and entertainment centers in making decisions on whether to reopen. Grant said, "What we're trying to do is work and educate the government on the benefits of fitness."
He agreed that quality data, citing other studies from Australia and the UK showing "almost zero infections" from clubs, help overcome concerns. The ability of fitness clubs to contact trace has also been seen as a benefit to Chinese government officials and it's something other establishments such as restaurants face challenges doing.
Sandra Dunne, managing director, Gym Plus, Ireland, said Irish authorities see exercise as "beneficial and being fit and healthy as a good thing to be." As a result, Gym Plus was able to reopen while pubs are still closed. In the UK, pubs opened before gyms, she noted.
Dunne said, "I'm really grateful that the kind of advisory body who gives all the recommendations to the government decided that gyms are safe. And as long as they're well managed with good processes and procedures in place for the gyms that are open, the numbers are controlled."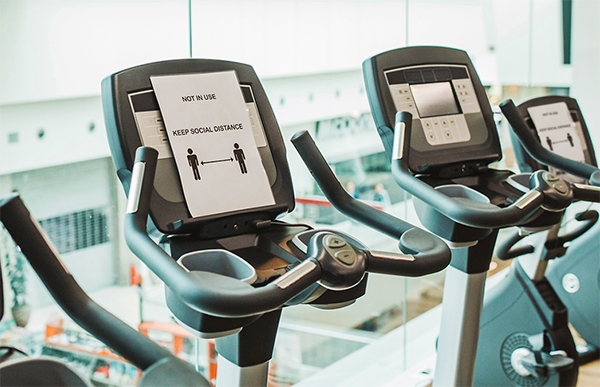 The panel discussed the number of challenges they've faced including not having revenue coming in for weeks to months and the speedy shift to add elevated safety protocols. Training staff has been a challenge, especially in alleviating confrontations such as when a member refuses to wear a mask. One-on-one training, children's programming and pools also remain challenges.
Many fitness clubs are offering free workout content online to continue to engage with their members.  They've also reached out through e-mail and social media to educate members of the changes at their gym to assure them when it's safe to come back.
Silver Linings 
Asked if they had found any silver linings within the extensive challenges facing the fitness industry, Dunne said she was pleased to see her organization was "more resilient" than expected with her team managing to "get our gyms open and keep going in these really challenging times. And for me, seeing members adapt as much as we've had to adapt and come with us on the journey has really demonstrated the communities where we operate wanted our clubs to be open, and that's heartwarming."
Grant was enthused that his staff of 2,000 embraced the challenges. He said, "I've been with a company from the very beginning, 18 years. And I'm emotionally attached. I didn't know if they were. Now I know. The team we have is just like family. And it's been the toughest time of my career, probably the toughest of my life. And my family was away for five months. I was on my own in my bedroom here. But I had another family here, the ones I work with. And just seeing them come together has been unbelievable."
Wagner said the closures gave Chelsea Piers an opportunity to "reimagine our entire business."  Staff during the hard times were able to "showcase their talent and their drive, and it gave us an opportunity to see who our leaders really are."
From a broader industry perspective, Wagner said she's on the board of ISHRA and was overwhelmed by how the industry globally "banded together," sharing information, helping each other's businesses remain viable and ensuring the fitness industry remains strong. Wagner added, "We are part of the solution to this pandemic. We help people live healthy, happy lives."
Zeitsiff believes that even people who weren't gym regulars now realize that "exercise is good for the inside, and not just the outside." He pointed to the "Exercise Is Medicine" hashtags he sees and increased first-time member sign-ups as signs more Americans will embrace fitness post-COVID-19.
Zeitsiff said, "We have a lot of members coming in because they're reading, watching and learning and realize, 'I need to be here. This is good for me and my body.' And that, for me, is one of the most important things. And as a community and as an industry, it's on us to take that and run with it and never lose that."
Photos courtesy Washington Post, Physician Sense, AP