Founded in 1958 in Lakewood, CO, Christy Sports has grown to 63 stores across five Western states and has an online platform. CEO Matt Gold talked with SGB Executive about the store's uniqueness, commitment to customer service, the pandemic's impact on business, and the current inflationary environment.
Gold was appointed CEO in 2017. Previously, he was Amer Sports' Asia Pacific general manager. Private equity firm TZP Group LLC owns Christy Sports.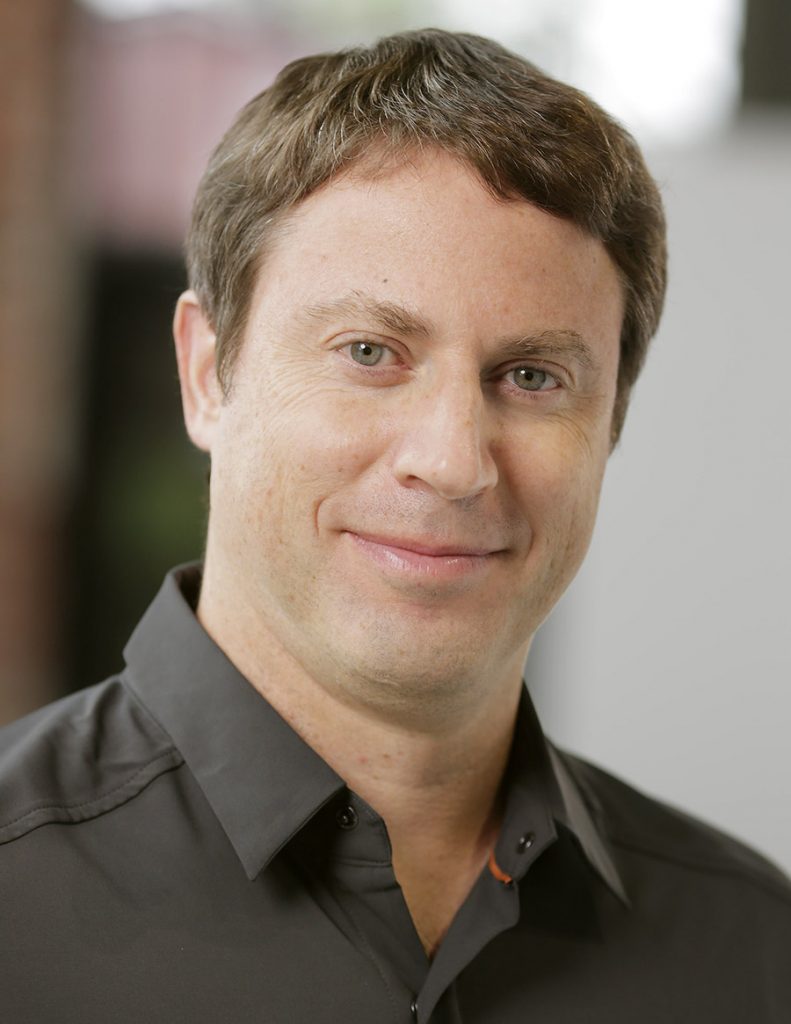 Can you talk about how the business was founded and its evolution? The company is 65 years young. The Christ family founded the first store in Denver on Colfax Avenue. The store name comes from the ski turn phrase, 'stem christie.' The family added a 'y', and that was the start. Christy has evolved through organic growth and mergers & acquisitions. One important chapter in the store's history was the merger in the late 1990s of Christy, which, at the time, was more of a Denver-based Front Range business, with SportsStalker, which started in Steamboat Springs, CO and expanded across some resorts in the Rockies'. That formed Christy Sports. We now have 63 stores in five states, plus our online platform. We continued to grow organically, but we've also acquired other smaller specialists to our group and our commercial presence.
How do you define your target customer? We are proud to be a leading winter and outdoor specialist for specialty services and retail. And an important part of our mission for who we are and what we do is helping customers step outside and maximize their outdoor experience. And so, our target customer, on the one hand, is pretty broad because we're here to help everyone in an approachable way to enjoy the great outdoors. The term 'approachable' is important to Christy because we're not just focused on the uber-core and avid outdoor enthusiasts, we're focused on everyone, starting with beginners and to experts. Families love the service and the convenience that we provide. We serve people who are drive-up customers to our mountain destinations and resorts. We serve destination travelers. We serve international customers. Even though our commercial presence runs across five states plus online, our business serves a national audience, and it's important to the business that we are there to serve different audiences.
What are the keys to success in ski retailing? Is retail or rental more important? The key to success is service. The company and I do not see the business as retail. We view it as a service business, and it starts with service, including our rental business, repair and tuning. We don't just sell ski boots. We custom-fit most of the ski and snowboard boots we sell. It's the expertise of our strong team of boot fitters across the company. And even when we sell skis, we have a try-and-buy program. Safety and technical considerations exist with our services and products, so we don't think of it transactionally but rather as forming loyal relationships with our customers. They can access our 63 locations for their service needs. It's all about service, and as long as it remains best in class and inspires our customers, then the additional retail sales come as an attachment.
What goes into keeping service levels high at Christy Sports? Some of it is our culture, which has developed over the company's 64 years of serving and inspiring outdoor enthusiasts. Our tenure also highlights that. We have 63 store managers, and their average tenure is 12 years. That kind of loyalty and experience provides a solid base to support our culture and commitment to outstanding customer service. And then layer onto the training programs that we conduct for our staff on what we call the 'Christy Way' and the 'Christy Difference' for taking care of customers who go above and beyond to meet and exceed their expectations. It's also about recruiting, hiring, retaining, motivating, and compensating the team to keep our service on point. At its peak, our passionate and loyal employee base is 1,500 strong. It's not all downhill gliding, however, with all the challenges that everybody knows about in the labor market, but we continue to lean in there for sure.
Christy Sports sells non-ski categories, including patio furniture, hiking, cycling, watersports, and tennis. How do they fit into the store's business model? They're key categories in the spring and summer. Our business model as a leading winter snow sports specialist skews toward the winter season. But mountain resorts have increasingly become year-round destinations and not hyper-focused on winter. That has provided an opportunity for Christy to expand our four-season strategy. And that helps the company balance the seasonality of the business model. If our business is stronger in spring/summer, we can better serve customers who have engaged with us during the winter. Outdoor enthusiasts tend to be multi-sport. If they're skiing and snowboarding in the winter, they're hiking, biking, camping, or trail running in the spring and summer. We want to meet them where they are and serve them all year round. Then, as an employer, developing these categories also helps us provide opportunities to serve and support our employees better.
Christy Sports has an active refurbishment program, including converting locations to its Signature Store concept. Can you talk about this push? Renovations are an important part of our strategy because we want to be on the leading edge of winter and outdoor specialty. It's important to us to continue to inspire our customers and continue to modernize our business model. And we're doing that through digital transformation and elevating the online customer experience, but Christy is known for having a great in-store experience, and we want to ensure we're continually upgrading and innovating our store format. We've done renovations that are helping modernize our store environments and have also worked well financially.
Has online become a bigger part of Christy Sports' business? Online is the core engine for our omnichannel model, including our rental business, and we don't think of online as primarily selling products through an e-commerce transaction. It's where we engage with our customers and attract new ones. We are one of the leading retailers in ski and snowboard rentals in the U.S., and that, again, starts with the online platform with customers engaging with Christy there, whether we're marketing to them or they're booking in advance. They enjoy a fast, seamless and frictionless rental process at christysports.com and then can pick up their rental gear, get service and return product at our 63 locations. There are different customer journeys and follow-ups we're doing with those customers that take place online, including asking them to give us a review, which tends to be glowing, given our customer service. With over 10,000 reviews online, we average a 4.7 customer rating of 5 stars. That speaks to the quality of our service, but also with rental customers who engage with Christy online; we have success extending that relationship to retail too.
How did Christy Sports fare during the pandemic? Did you see a silver lining? Initially, it was very alarming and concerning, but as time went by and we got better visibility on the pandemic, how we would manage it, and what effect it would have on our business and the marketplace, there were definitely unintended benefits. 
The pandemic drove many people to want to get outside as a safe haven for physical and mental activity and to feel normal and sane. I think we were an essential business through the pandemic because people did want and needed to get outdoors and participate in outdoor activities. We needed to be there to serve them. 
There were operational challenges, such as taking care of our employees and managing and navigating health and safety risks. Overall, however, the pandemic for the winter and outdoor industry increased participation, including newcomers to winter and outdoor activities and what I would call 'lapsed returnees.' Those were people who previously participated in mountain or outdoor sports and then returned. The good news is that research indicates that about 60 percent of those newbies and lapsed returnees enjoyed the outdoors, found it fun and plan to continue participating. With the macroeconomic pressures this year, growth in the industry and our business have toned down, but we see good stickiness in participation and good opportunities ahead.
How are current business conditions, and what's your outlook ahead? Our business is not immune to the macro economy and consumer pressures. We see good participation this ski season, and there are still a few weeks to go. But the market has been choppier and bumpier this year. In terms of managing those pressures from inflation, consumers have become more value-conscious this year, and that's put an onus on us to think about how we use promotional activity in our marketing and managing inventory. We have to continue to manage in a more nimble and agile way compared to the different pressures we have had to navigate for the last couple of pandemic years. It feels like we're doing business in perpetual uncertainty. But we have to be very nimble, agile and adept to manage whatever comes next.
Photos courtesy Christy Sports