Academy Sports + Outdoors last week again raised its earnings outlook for the year as robust merchandise margins elevated its Q3 profits ahead of analyst targets. Ken Hicks, Academy's chairman, president and CEO, discusses the retail chain's continued momentum coming out of the pandemic with SGB Executive, its robust transformation over the last five years and rising promotional pressures.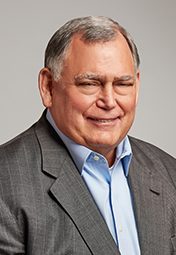 Hicks, formerly CEO at Foot Locker, has led Academy since 2018.
What have been some of the key changes under the company's transformation plan? We are a very different company than we were five years ago, and we have improved our assortments significantly. We maintain that strong value relationship but now have a 'good-better-best' positioning. 
We used to be really good at 'good,' and that was it. Now we've got the 'better' and 'best' so the customer can grow with us. We've always had the starter athlete, but now they can move up to the enthusiast level, and the more-active person can buy a better baseball bat, a better fishing rod and a better piece of exercise equipment than they were able to do in the past. That's a major change.
Our systems and processes that allow us to flow the merchandise and be in stock are better. The in-store presentation is better, and the store's storytelling and staffing have all been upgraded. We put in staffing systems that allow us to have people in-store to help customers. You need someone to help you with a treadmill. You need someone to help you with a grill. We have taken the work out of the store so store associates can focus more on the customer. 
In the dot.com business, our site is significantly improved and is growing. We've had our fifth quarter in a row with double-digit dot.com sales, whereas many retailers have stopped reporting on dot.com because online sales are down. And a lot of the online growth is because of the changes and improved connection to the store with services like buy-online, in-store pickup (BOPIS).
We're also doing much more targeted consumer marketing. We used to just do a bunch of inserts in the paper and, first of all, nobody reads the paper anymore. But now we're targeting the consumer and tracking what the consumer likes and doesn't like so we can talk to them and show them products and pricing that fit with what they want. So if they've got a kid who plays baseball, we can let them know the new Marucci bats are out. We are very different companies across all elements and aspects of the business.
How has the in-store experience changed? Five years ago, if you walked into our stores, we had boxes of merchandise to the ceiling and no displays. It was not organized. We didn't have the proper adjacencies to call out what the best items were. It was rudimentary. Now, you walk into our stores, and it's easy to see and navigate. We've got displays of the best merchandise. We've got a lot of things to show the customer how to use the product, and we also have people there to help. When we had all those boxes piled high, our team spent all their time moving them around. Now, we flow the merchandise, so the team gets the merchandise out in the morning and is there to help the customer. It's just an easier way to shop.
What led to the sales gains in the third quarter? Our best categories were footwear and apparel. The big-ticket, hard goods items were more challenging. We also did well with team sports. But, overall, it was more soft lines and team sports-driven and the big challenge was in the hunt area of within ammunition.
Analysts are still trying to figure out to what degree many sporting goods categories have re-baselined compared to pre-pandemic levels. What's your take on that? The analogy I use is that we started in Galveston [Texas], which is sea level, and we moved up to Colorado during COVID and then took a bit of a hit and moved back somewhere near southern Colorado or northern New Mexico; however, we're not going back to Galveston. We're still at a much higher elevation. We've been holding at that 30-plus percent, with three-year comp versus 2019, or the pre-COVID era, all year.
Academy's merchandise margins were up 60 basis points year-over-year in the third quarter and ahead 340 basis points compared to 2019. They haven't felt much of an impact from promotions. How do you see the promotional climate for the holiday quarter? There will be more promotions, but they will be more controlled and restrained. The reason is that the retailers in our business have become more thoughtful and learned they don't have to do as much promotion. And two, a lot of the retailers who were very heavy promoters are out of business. So you're going to see more targeted promotions. You'll see more promotions aimed at an item versus a category or a lower percentage off than a high percentage. The promotions are for two reasons. One is to drive traffic, and the other is to clear merchandise to keep inventories clean. And I think you'll see more focus on meeting those needs rather than retailers running heavy promotions just because they did it the prior year.
Academy is expanding again, opening nine stores this year and setting a goal to add 80-to-100 new stores between 2022 and the end of 2026. Are you taking a different approach toward expansion? They say the three rules of real estate are location, location, location. We often focused on price, price, price. We were in some not-necessarily-great locations. I was recently in a store in Dallas, and when it opened five years ago, it was like a 'Field of Dreams.' There was nothing around us. It's finally built up, but for three years, we were out in the middle of nowhere. We're now going for better real estate. Our real estate was also greenfield, constructed on a vacant site. The problem with that is you had to find a big piece of real estate, and in some areas, you couldn't do that. We had just opened the store in Meyerland in southwest Houston that we would have passed on years ago, but it was a hole in our home market because there was no big chunk of land to put up a store. The store's off to a very good start. We're now going into existing buildings, which has opened up a whole new opportunity for us to fill in some of our markets and enter new markets.
How are the new stores performing? Our expansion program is going pretty well. Overall, they are meeting our expectations, which doesn't always happen when you open new stores. We are a growth story and show we can grow aggressively and profitably.
What's your outlook on the holiday quarter? We had a good Black Friday. As we said on our call with analysts, however, you need an iron stomach this year because the calendar is creating an extra weekend of the holiday selling this year. The lull between Thanksgiving and Christmas occurs every year, but it's a little longer this year. But with the trends we're seeing, we feel optimistic. The other thing is that the customer came out early last year because of supply chain issues, and they changed the shopping pattern of buying closer to Christmas. This year, I think they'll move back to the more traditional Christmas shopping pattern.
How do you expect Academy to perform should a recessionary climate develop? We are a value retailer; during recessions, value usually comes out on top.
Academy went public at $13 in October 2020 and is now trading at about $56, but it's only recently gained strong traction. Why the slow uptake from Wall Street? One of the things I say about investors is that they're all from Missouri, and you need to show them. They didn't know who we were. Most of them have never seen a store, and they say, 'Well, you're like,' but we're not. You have to see and feel the store, and when you talk to the customers, they say, 'Okay, I get it. This is different. This is something that really attracts the consumer and has the consumer's interest.' But that's something that takes time, and investors are cautious people. They wanted to see that, and our results have also demonstrated that. The irony is that we've demonstrated in good times and we've demonstrated in tough times that we can still deliver profitably. When sales aren't as good as we'd like, and when sales are good, we can deliver the results we think we should be able to deliver.
Photos courtesy Academy Sports + Outdoors