Shares of Planet Fitness were down again on Monday after crashing on Friday following the exit of its long-time CEO, Chris Rondeau. The surprise departure led to a number of analyst downgrades and downward price adjustments.
Shares of Planet Fitness closed Monday down $1.80, or 3.6 percent, to $48.49. On Friday, the stock tumbled $9.51, or 15.9 percent, to $50.29 on the initial news. PLNT shares are down 18.9 percent since Thursday's close.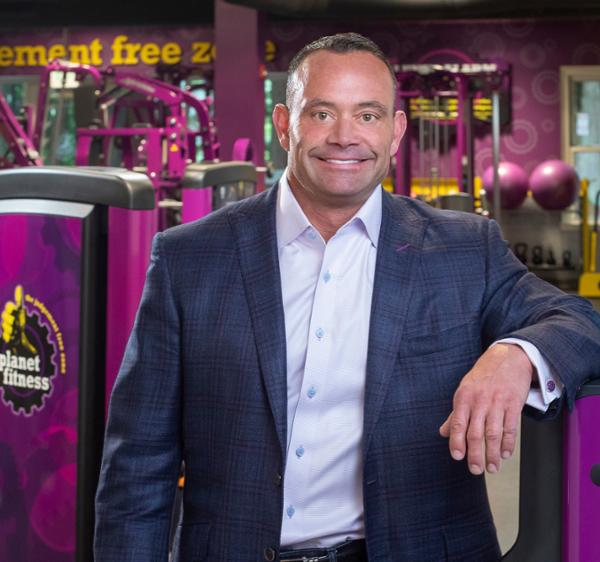 Rondeau, who was with Planet Fitness for nearly 30 years and CEO since 2012, will continue in an advisory role. Over his decade as CEO, he more than tripled the club base to about 2,500 locations from roughly 700, approximately quintupled revenue to a projected $1 billion-plus this year from $200 million in 2013, led the company through a successful 2015 IPO, and more than tripling stock value during his tenure.
The company's decision was seen as unplanned, particularly as the company canceled two planned investor conference presentations last week. The decision was also characterized as the Board's and not Rondeau's. Planet Fitness didn't mention any changes to guidance or its long-term outlook within the release.
Craig Benson, a Board member, was appointed interim CEO. He has been on the board for six years, a franchisee of both Planet Fitness and Dunkin' Donuts, and prior governor of New Hampshire. The Board has engaged an executive search firm to assist in the search for Rondeau's replacement
At Raymond James, Joe Altobello reiterated his "Strong Buy" rating while reducing his price target to $66 from $87. The analyst said the "Strong Buy" rating "reflects our view that the current valuation does not fully reflect the company's highly resilient franchisee-based business model, its strong positioning as a value gym within the broader fitness industry, and ample store growth opportunities over the next decade."
Altobello said conversations with Benson and other members of Planet Fitness' management indicate that Rondeau's exit was not driven by "material disagreements" between Rondeau and the board or franchisees. Benson noted that Rondeau is expected to remain on the board and stand for re-election next year. Altobello added, "Rather, the board simply decided that PLNT's future growth required a CEO with a different skill set, in particular someone with expertise in consumer branding and international expansion, and once the decision was made there was no sense in delaying the inevitable. Finally, while PLNT is at a standing start in terms of the replacement process, the board is not in a rush but is intent on finding the right person, with an external candidate more likely."
On Monday, TD Cowen cut Planet Fitness to "Market Perform" from "Outperform" and lowered its price target to $55.00 from $72.00. Cowen analyst Max Rakhlenko wrote in a note, "The shake-up increases uncertainty as Mr. Rondeau has been with PLNT for 30 years with 10 as CEO. Board member Craig Benson was appointed as Interim CEO and his experience as a PLNT franchisee positions the company well during the search. That said, PLNT is working through a challenging stretch, and this period will delay new strategy implementation."
Rakhlenko wrote that the macro environment "in the form of less compelling real estate availability (good locations or ones that make ROIs work), elevated build-out costs, higher rate environment, and other factors remains, and is unlikely to improve in the near-term." The analyst further said that channel checks show bigger franchised owners "remain mostly healthy, which to us suggests smaller groups are pressuring openings." The analyst noted that franchised openings drive valuation.
At William Blair, Sharon Zackfia reiterated her "Outperform" rating. She wrote in a note, "While the leadership transition is unnerving, we continue to believe Planet is capable of healthy EPS growth even in a slower expansion scenario given its unique value-oriented, high-volume model."
Zackfia said her team does not know of any heir apparent internally and suspects the Board would seek an external candidate with strong franchised experience. She wrote, "Of particular note have been Planet's headwinds to franchised development given rising construction costs and higher rates—despite record member levels—and a key unlock could include engineering down the cost of clubs to improve returns and further stimulate expansion."
Jefferies downgraded Planet Fitness to "Hold" from "Buy" and slashed its price target, to $56.00 from $90.00. Analyst Randy Konik wrote in a note that the "recent leadership change, higher interest rates, and ongoing inflationary pressures are likely to continue to impact the company's near-term growth potential."
Konik noted that Rondeau played a pivotal role in Planet Fitness' geographical expansion efforts by establishing and maintaining strong relationships with franchisees throughout his tenure. His exit could potentially impact these relationships, particularly in the current inflationary climate affecting labor costs, wages, construction expenses, and interest rates.
With Planet Fitness noting that the cost of building a new gym had risen by about 25 percent since the onset of the pandemic, Jefferies analysts suggested franchisees are pausing development plans or using contractual grace periods. As a result, Jefferies significantly reduced its forecast for new store openings in the upcoming years.
Piper Sandler's Peter Keith maintained his "Overweight" rating on Planet Fitness' stock while trimming his price target to $66 from $78. The analyst wrote on Friday, "While uncertainty around the strategic direction of the business and current financial performance sparked significant pressure on shares today, we feel more comfortable after speaking with management and are leaving our OW thesis unchanged. Specifically, we appreciate management's and the Board's focus on scaling the business internationally and deploying more effective marketing strategies to support the growth trajectory, and think Mr. Benson is a solid fit to implement that until a permanent replacement is found."
Bank of America Securities analyst Alexander Perry reiterated his "Buy" rating on Planet Fitness but lowered his price target to $65 from $80 to reflect "some uncertainty regarding PLNT's management transition."
His team's discussions with Planet Fitness' management indicated that its Board is searching for a candidate with experience in consumer and retail with a focus on branding, marketing and international. Significant disruption to franchisee unit growth is not expected as a result of the announcement, although Perry suspects franchisees were surprised by the announcement.
Perry kept his "Buy" rating due to the potential benefit of pricing changes long term in support of unit economics and franchisee growth. He noted that Planet Fitness has recently begun piloting a new pricing model where White Card Pricing during normal periods is $15/month (with a 12-month commitment), and $10/month with no commitment during sale periods. Black Card pricing will remain similar and is $24.99/month during normal periods (12-month commitment), and $24.99/month (no commitment) during sale periods. Perry wrote, "We believe higher pricing could support franchisee margins and cash on cash returns and potentially help re-accelerate unit growth. We note that positive pricing effect at legacy clubs (if PLNT were to increase pricing on white card) may take longer to flow through as members churn out."
Baird kept its "Outperform" rating while lowering its price target to $65 from $87 previously. Analyst Jonathan Komp wrote that while his team was surprised by the announcement, he also sees "the rationale for the board to opportunistically transition to a more seasoned executive as PLNT addresses near-term challenges with lower unit economics (four-wall margin has recovered, but costs remain elevated) and plots future growth driven by expertise spanning marketing, technology, and international expansion. The move clouds the near-term investment thesis until a permanent successor is named."
Simeon Siegel, at BMO Capital Markets, who has an "Outperform" rating on Planet Fitness, noted that the announcement follows several of C-suite departures in the last few years with the CTO/CIO, chief marketing officer, president for Corporate Clubs, and two company presidents all retiring or departing the company since the summer of 2021. Siegel said, "This decision follows the duality of record memberships juxtaposed against concerns around unit growth, C-suite departures, and franchisee questions. We believe the membership growth is the main indicator of results but clearly ongoing uncertainty raises further questions that raise the burden of execution."
Photo courtesy Planet Fitness