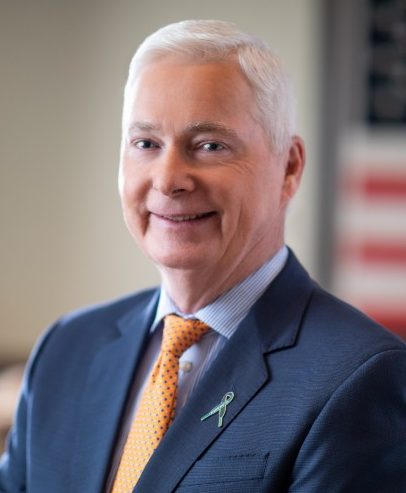 Dick's Sporting Goods Executive Chairman Ed Stack will receive The Visionary Award from the National Retail Federation (NRF) during its ninth annual Foundation Honors January 14 in New York City.
"Starting his retail career at a young age, Ed Stack has led Dick's Sporting Goods through decades of remarkable growth with tremendous business acumen and ingenuity," commented NRF President and CEO Matthew Shay. "His story demonstrates how retail is unmatched in opportunity. Throughout his tenure, Ed has stood by his convictions and dedication to making a difference, and NRF is honored to recognize him with The Visionary Award."
Presented to an outstanding retail leader, NRF said The Visionary Award "honors Stack for his leadership of the largest omnichannel sporting goods retailer in the United States, guiding the company's evolution from two stores in upstate New York to a Fortune 500 company. From 1984 through January 2021, Stack served as the chairman and chief executive officer of Dick's Sporting Goods."
"I have spent my life in retail, and I am honored and humbled to be recognized as The Visionary by the National Retail Federation," Stack said. "This recognition is on behalf of the more than 50,000 associates with Dick's Sporting Goods who have helped build the company over the last 75 years."
Past recipients of the Award include Lowe's Chairman and CEO Marvin Ellison; Target Corp. Board Chairman and CEO Brian Cornell; former Kohl's CEO Michelle Gass; Nike Chairman, President and CEO Mark Parker; Walmart President and CEO Doug McMillon; and Levi Strauss & Co. President and CEO Chip Bergh.
Photo courtesy DKS