As consumers return to fitness clubs, publicly-traded club operators Planet Fitness, Life Time Fitness and Xponential Fitness reported fourth-quarter results topping expectations and delivered upbeat forecasts for continued growth in 2023. The results were in sharp contrast to the in-home fitness equipment brands that saw revenues take a dive following pandemic-driven growth.
Planet Fitness reported that total revenue in 2022 rose 59.6 percent to $936.8 million, topping third-quarter guidance that called for growth in the high-50 percent range. At the start of 2022, the company forecasted sales growth in the mid-50 percent range. Systemwide, same-store sales in 2022 increased 11.4 percent.
Adjusted EBITDA in 2022 surged 64.6 percent to $365.8 million compared with recent guidance that called for an increase of approximately 60 percent. 
Adjusted net income jumped 112 percent to $148.5 million, or $1.64 per share, topping recent guidance that called for an increase in the low-100 percent range.
For the fourth quarter, revenue climbed 53.2 percent to $281.3 million. 
System-wide same-store sales increased 9.0 percent. Adjusted net income increased 115.6 percent to $47.3 million, or 53 cents per share, while adjusted EBITDA increased 64.6 percent to $365.8 million.
Planet Fitness opened 158 stores during the year bringing the total stores to 2,410 as of December 31.
"We were very pleased with our record membership growth in the fourth quarter, which created great momentum coming into Q1 of this year," said Chris Rondeau, CEO, on a call with analysts.
He said the record membership growth resulted from two primary drivers, including a move to coordinate its marketing agency structure that enabled the chain leverage data analytics to support its December national sale.
Rondeau continued, "The fourth quarter was the first time we had access to leverage our national and local media as we optimized our marketing based on analytical findings. An example is our newly implemented post-national sales meeting with all three agencies to analyze results by region and franchise group to share best practices across our system. Importantly, our franchisees are pleased with the level of service they're getting from their agency partners, and they're confident with how our marketing investments are being executed at both national and local levels."
The second driver is the continued benefit from the increased commitment to and interest in overall wellness stemming from the pandemic. Rondeau said, "Our members who are visiting the gym continue to visit more frequently, which we believe is a sign that they are more dedicated to working out."
A highlight in the quarter was the November promotion that offered a free halo, Amazon Fitness Health Tracker, for joining with or upgrading to a Black Card premium membership—marking the company's most successful upgrade promotion.
"We're working on an upcoming, similar promotion and continue to explore possibilities to work with other well-known brands in adjacent categories for the fitness industry," said Rondeau. "We believe that we are an attractive brand partner given our size and scale in the diversity of our approximately 17 million members across gender, age, income, and other attributes."
Looking at 2022, Rondeau noted that Planet Fitness ended the year with approximately 17 million members, up 1.8 million members, despite softer membership growth in the first quarter in part due to the arrival of the Omicron virus. 
Members did approximately 470 million workouts at Planet Fitness in 2022, up more than 20 percent over 2021 and nearly 40 percent used Planet Fitness gyms in a 30-day period in 2022, up from mid-30 percent in 2021. Cancellation rates were slightly lower compared to pre-COVID.
Planet Fitness continued to gain traction reaching younger generations as more than 19 percent of all Gen Zs over the age of 15 in the U.S. Said Rondeau, "We ended the year with all generations nearly back to or above pre-pandemic penetration levels."
The fitness chain's High School Summer Pass program, providing free admission for high school students over the summer, helped to support growth. Rondeau said, "We ended 2022 with approximately 400,000 team participants whose parents or guardians had joined as paying members with a conversion rate of nearly 7 percent. We continue to significantly outpace the 2019 conversion rate the last time we ran this similar program. And we had a much bigger base, more than three and a half times our participation in 2019."
Other highlights include relaunching the P.F. app that added more perks outside the club, including discounts from Crocs, Grubhub and Shell.
"Throughout 2022, we met with our top franchise groups, and they are very encouraged by the recovery of their store portfolios with each quarter of positive membership growth," said Rondeau. "The top lines are recovering even more quickly, aided by the Black Card price increase last year and the recent annual fee increase from $39 annually to $49."
Planet Fitness ended 2022 with 2.6 million members, more than at the close of 2019, supported by adding 420 locations. Planet Fitness stated that "more than 6 percent of all Americans over the age of 15 are Planet Fitness members." Rondeau said he's confident Planet Fitness has the potential to double its membership.
"We also believe that the 4,000-plus store opportunity in the U.S. is the floor, not the ceiling, given the significant industry consolidation caused by the pandemic. We'll be reevaluating this target with a third party this year. We believe our purpose of enhancing people's lives and creating a healthier world sets our franchisees and our shareholders up for long-term success."
Planet Fitness' outlook for 2023 calls for revenue to increase in the 13 percent to 14 percent range, adjusted EBITDA to increase in the 17 percent to 18 percent range and adjusted net income to increase in the 30 percent to 33 percent range.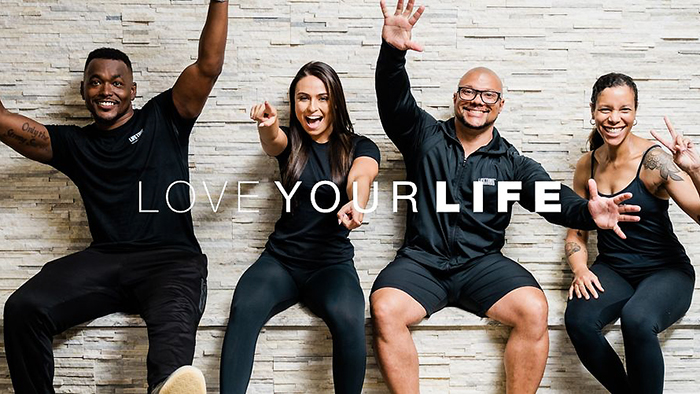 Life Time Group Holdings, Inc. reported revenue in 2022 increased 38.3 percent to $1.82 billion. The net loss came to $1.8 million against $579.4 million in 2022. Excluding non-recurring items in both periods, the net loss improved by $195.2 million.
Fourth-quarter revenue increased 31.1 percent to $472.7 million in line with guidance in the range of $460 million to $490 million. Adjusted EBITDA increased 123 percent to $107 million, ahead of guidance in the range of $80 million to $90 million.
Net earnings in the quarter came to $13.7 million, or 7 cents a share, topping guidance calling for a loss in the range of $10 million to $2 million. The year-ago loss was $304.8 million, or $1.64 a share, including non-recurring compensation and interest expense charges. Excluding the impact of these expenses, net income improved by $51.2 million.
The 31 percent revenue increase in the quarter was driven by a 32 percent increase in membership dues and enrollment fees and a 28 percent increase in in-center revenue. Fourth quarter average monthly dues were $162, up 20 percent from $135 in the fourth quarter last year.
Center memberships increased 12 percent to end the year at more than 725,000 memberships. Ten clubs were opened during 2022, ending the year with 161.
"Our main priority in 2022 was to grow back our revenue and adjusted EBITDA margins and prove that our business model is intact and healthy," said Bahram Akradi, founder, chairman and CEO, on a call with analysts. "In 2022, we successfully adjusted our pricing strategy and executed our strategic initiatives of ARORA, which is our active aging program; DPT, our Dynamic Personal Training model; SGT, execution of our Small Group Training and, of course, the rollout of pickleball. These initiatives were critical to increasing our traffic and revenue."
He added, "We rewired our decision-making process to have significantly fewer layers to get things done, which helped our margin expansion effort."
For clubs that opened at the end of 2019 through January of 2023, membership dues in aggregate were 103 percent of membership dues in January 2020 "and are still re-ramping."
Akradi noted that it takes three to four years to ramp up pricing at one of its luxury clubs. "While we have surpassed January 2020 membership dues across these clubs in the aggregate, we're still recovering and expect to continue improving results. In addition to the tailwinds for our re-ramping clubs, we feel we have significant pricing power and opportunity driven by a strong value proposition," he said.
The average membership dues sold in 2023 through February is $208, which compares to the total average dues of all memberships of $164. 
Akradi said, "Our focus for 2023 will continue our recovery and margin expansion, growing our adjusted EBITDA to record levels and reducing debt to adjusted EBITDA."
For 2023, Life Time's outlook calls for sales in the range of $2,200 million to $2,300 million, representing growth of 23 percent at the midpoint and Adjusted EBITDA to come in the range of $440 million to $460 million, up 60 percent at the midpoint of the range.

Xponential Fitness reported sales in 2022 jumped 58 percent to $245 million, topping guidance in the range of $235 million to $240 million.
Adjusted EBITDA increased 172 percent to $74.3 million, slightly ahead of guidance in the range of $70.0 million to $74.0 million. Adjusted net income in the year came to $9.5 million, or 7 cents a share, against an adjusted net loss of $24.4 million.
Xponential ended Q4 with 2,641 global open studios, opening 511 studios for the year, including Club Pilates, CycleBar, Rumble, AKT, Pure Barre, StretchLab, Row House, YogaSix, BFT, and Stride Fitness.
For the fourth quarter, revenue increased 44 percent to $71.3 million. Adjusted net income came to $6.8 million, or 7 cents per share, compared to an adjusted net loss of $6.1 million. Adjusted EBITDA vaulted 159 percent to $22.2 million from $8.6 million a year ago.
"2022 was another successful year for Xponential," said Anthony Geisler, CEO, on a call with analysts. "For the year, we achieved double-digit growth across North America memberships, same-store sales and AUVs, all representing that boutique fitness is considered a must-have, not a discretionary spend by studio members."
Added Geisler, "We are especially encouraged by the fact that our mature studio cohorts still exhibit strong same-store sales growth and have a profile similar to our younger studios."
For the full year, North American studios over three years old comped at 25 percent same-store sales growth, and, more recently, in the fourth quarter 2022, North American studios over three years old comped at 18 percent same-store sales growth. Said Geisler, "While we expect this percentage to come down over time as growth profiles normalize, we are encouraged to see this level of performance."
Total members across North America increased 32 percent year-over-year in 2022 to 590,000. In January, membership surpassed 600,000, with nearly 90 percent on reoccurring membership packages. North American studio visits for 2022 increased by 32 percent year-over-year, reaching 39.2 million. Increased use at studios drove North American systemwide sales up 46 percent in 2022, surpassing one billion annual sales for the first time for the company.
Geisler said Xponential's smaller boutiques have benefitted from its community component.
"Our boutique in-studio offerings are exactly what consumers post-pandemic are gravitating toward," said Geisler. "Consumers have shifted their interest toward smaller classes that offer community and entertainment in a safe, healthy environment. Our members come to our studios not only to work out but also to socialize with one another in studio staff. It's this sense of community that makes our studio membership so sticky and why giving up one studio membership equates with giving up a community and a lifestyle. People are just not willing to make that trade-off."
Xponential Fitness's outlook for 2023 calls for net new studio openings in the range of 540 to 560, or an increase of 8 percent at the midpoint; North America system-wide sales in the range of $1.34 billion to $1.35 billion, or an increase of 30 percent at the midpoint; revenue in the range of $285.0 million to $295.0 million, or an increase of 18 percent at the midpoint; and an adjusted EBITDA in the range of $101.0 million to $105.0 million, or an increase of 39 percent at the midpoint.
Photos courtesy Planet Fitness, Life Time Fitness, Xponential Fitness