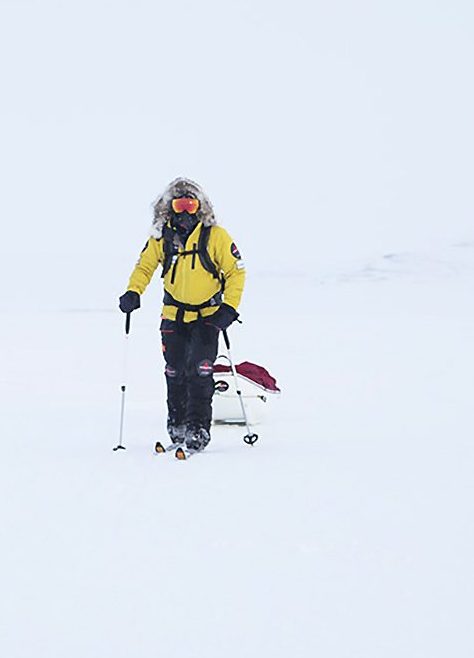 On November 23 Eric Larsen will set out on his "Last South" expedition to Antarctica to call attention to global warming while attempting to set a new speed record for the solo, unsupported ski trek to the South Pole.
The 700-mile journey will start at Hercules Inlet, the edge of the Antarctic continent and finish at the geographic South Pole. The current speed record of 24 days was set by Norwegian Christian Eide in 2011.
Skiing solo and receiving no outside support, Larsen will pull roughly 135-pounds of food, fuel and equipment for the entire journey in a lightweight kevlar sled. To successfully beat Eide's record, Larsen plans to ski 12-to-16 hours a day and complete the trip in 22 days. Larsen hopes that his adventure will highlight the increasingly bleak outlook for the polar ice caps due to climate change. He is partnering with Protect Our Winters, a non-profit climate advocacy group for this trip.
"Unfortunately, my expeditions are no longer about being first, but rather being last, and I truly believe that time is running out for these types of adventures. I have a unique perspective on global warming and have seen its effects first-hand. — Eric Larsen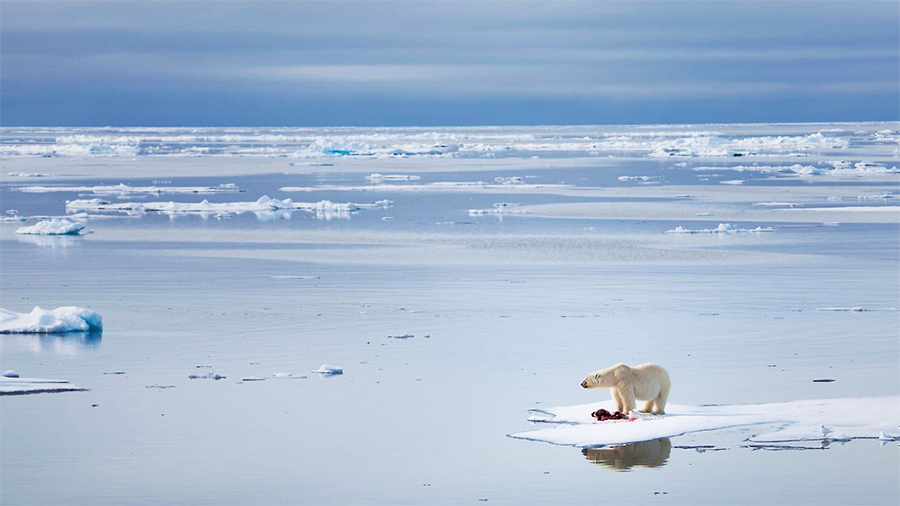 Larsen has completed more North and South Pole expeditions than any other American. In 2010, he became the first — and only — person in history to successfully complete expeditions to the South Pole, North Pole, and the summit of Mount Everest in a continuous 365-day period.  In 2014, Larsen completed what will most likely be the last fully human-powered North Pole expedition. While he has led several expeditions to the South Pole, this is his first attempt at the unsupported speed record.
Key pieces of equipment Larsen will use for his rigorous travel schedule for the expedition are the Promaster Altichron from Citizen Watch because of its "durability, reliability and powered solely by sunlight",  a custom-designed solo polar tent by Mountain Safety Research and the award-winning Polar Ranger Sleeping Bag that Larsen developed with Therm-a-Rest.
Follow Larsen's progress with live GPS tracking via Garmin's inReach Explorer+ Satellite Communicator,  "Last South" daily audio podcasts, blog posts, social media, and photos on Larsen's website. Eric will also be self-filming the adventure for an upcoming documentary and plans to  release a book about the expedition in the future.
---
The Last South  expedition is sponsored by Citizen Watch with major support from Garmin. Additional expedition support is provided by Seirus, Mountain Safety Research, Therm-a-Rest, Granite Gear, Nite Ize, Stanley, Helly Hansen, Zeal Optics, Madshus, Wigwam, Oberto, Clif Bar, Iridium, Cosmik, WebExpeditions, and SMAK Strategies.