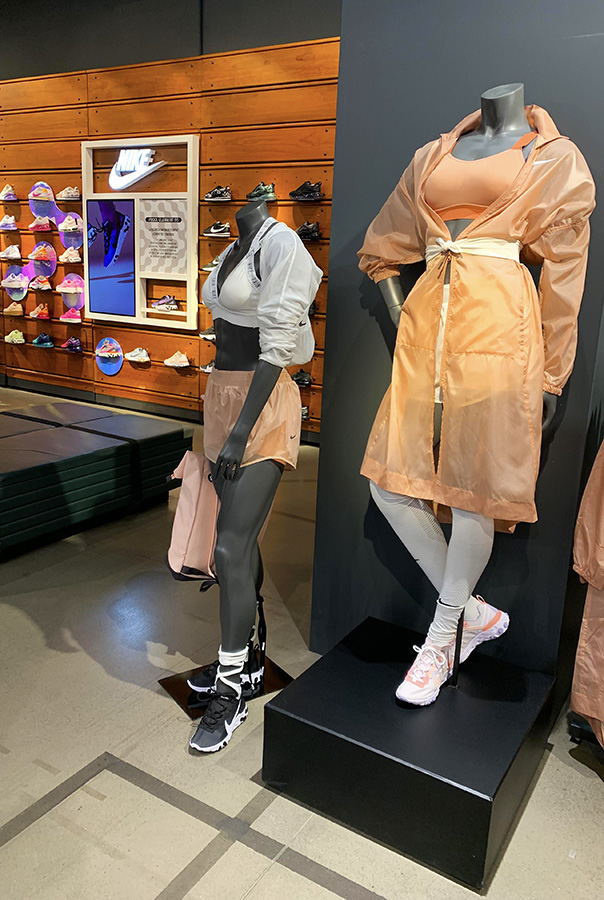 By Thomas J. Ryan
Nike Inc. capped off another robust fiscal year with a fourth quarter that exceeded top-line guidance but missed earnings targets. On a conference call, Nike officials said strategic investments, including the company's focus on digital and growth through strategic partners, are just starting to pay off.
Q4 Earnings Miss, Sales Momentum Continues
A combination of increased investments in marketing and in Nike's digital transformation, currency headwinds and higher taxes caused earnings to slide 13.0 percent in the company's fourth quarter ended May 3 and to come in short of Wall Street's expectations for the first time since 2012.
But those strategic investments in innovation and digital played a key role in driving revenues in the quarter ahead 10 percent on a currency-neutral basis. Sales topped guidance from the company calling for sales gains in the high-single-digit range.
The gains also came on top of difficult year-ago comparisons in Q418 when currency-neutral growth grew 8 percent (13 percent reported) as Nike benefited from the expansion of its React and the Air Max 270 programs and earned a boost from the World Cup.
Said Andy Campion, EVP and CFO, on a conference call with analysts, "Especially in times of geopolitical and FX volatility Nike's currency neutral financial performance provides a clear view into our fundamentally strong growth, expanding profitability and potential to create extraordinary value for our shareholders."
In the quarter, earnings reached $989 million, or 62 cents a share, falling short of Wall Street's consensus of 66 cents. Reported revenue increased 4.0 percent to $10.2 billion.
Revenues for the Nike Brand were $9.7 billion, up 10 percent on a currency-neutral basis, 
driven by growth across Nike Direct and wholesale, key categories including Sportswear,
 Jordan and Basketball, and continued growth across footwear and apparel.
Gross margin increased 80 basis points to 45.5 percent due primarily to higher average
 selling prices, impacts from foreign currency and growth in Nike Direct. These benefits were
 partially offset by higher product costs and supply chain investments that amounted to a negative impact of 30 basis points. Guidance from the company had called for gross margin improvement of 75 basis points.
S&A expense increased 9 percent to $3.4 billion. Demand creation
 expense was $1.0 billion, up 3 percent from the prior year due to global brand campaigns and key
 sports moments. Operating overhead expense increased 12 percent to $2.4 billion, driven
primarily by wage-related and administrative expenses, which reflect strategic investments in
innovation, data and analytics, and new capabilities to accelerate end-to-end digital
 transformation. Earnings before taxes reached $1.24 billion, up 2.3 percent.
The effective tax rate was 20.4 percent, compared to 6.4 percent for the same period last 
year, due to several discrete impacts within the prior period, including adjustments to the 
provisional charges related to the enactment of the Tax Cuts and Jobs Act.
FY19 Benefits From Consumer Direct Offense
For the year, revenues rose 7 percent to $39.1 billion, up 11 percent on a currency-neutral basis. Net earnings doubled to $4.0 billion, or $2.49 a share, from $1.93 billion, or $1.17, a year ago, due to a reduced tax charge. Excluding taxes, earnings rose 11.1 percent.
Campion noted that sales on a currency-neutral basis came out ahead of the forecast of high single-digit revenue growth over the next five years provided on the company's Investor Day in October 2017. All four geographies grew at or above the long-term targets.
He attributed the progress to Nike's Consumer Direct Offense that calls for the company to double the cadence and impact around innovation, speed to market and building a direct connection to consumers, led by digital.
On innovation, Campion said Nike had already doubled the percentage of total revenue generated by recently launched innovation platforms as compared to FY17. Said Campion, "We are delivering two times innovation by prioritizing investment in platforms like React and Air that have greater potential to scale across both performance in sportswear."
Nike Direct drove roughly 50 percent of the incremental revenue growth in FY19, also ahead of projections. Nike digital grew 35 percent for the full year. Digital commerce own and partnered is on track to comprise at least 30 percent of the business by 2023, and Nike still expects digital to drive the majority of its revenues in the long term.
Supporting digital growth has been over $1 billion invested in FY19 in the SNKRS app, the Nike app, new store concepts leveraging digital, the brand's Nike Plus membership platform, and enterprise-wide data and analytics capabilities.
Among the digital highlights is the SNKRS app, which has been rolled out to 22 countries and has seen the consumer experience elevated by investments in digital tools and content creation. Revenue from the SNKRS app has accelerated from less than $70 million in FY16 to an annual run rate of over $750 million based on Q419 performance.
In North America, Nike app revenue is growing triple digits and the app is just starting to roll out globally. New store concepts that leverage digital including the two new Houses Of Innovation in New York and Shanghai and the smaller digitally enhanced format Nike Live "are exceeding plan revenue as they bring to life new ways of serving the consumer through the use of the Nike app at retail," said Campion.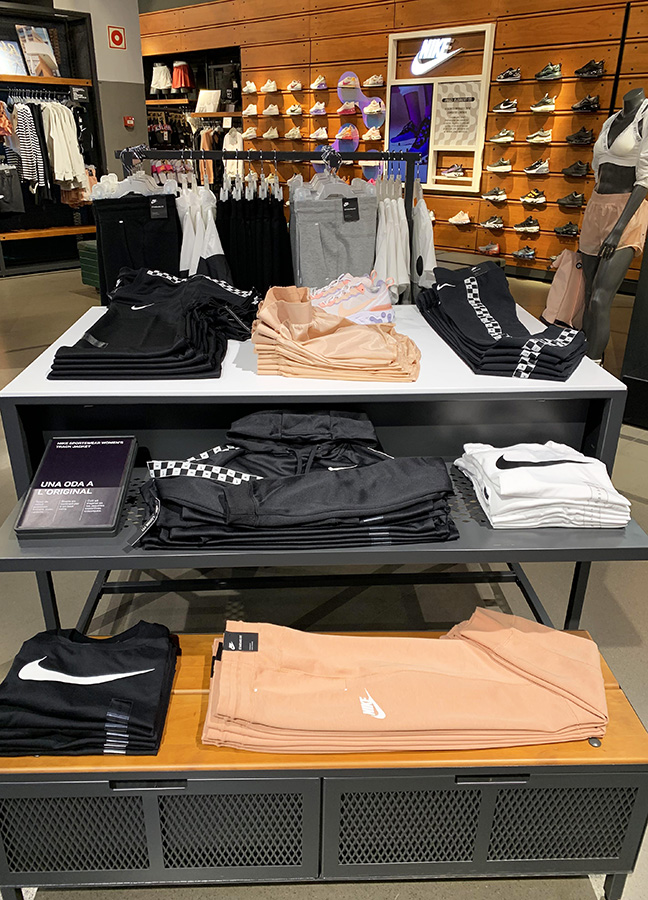 Nike is also making a number of "significant investments" in the Nike Plus membership platform
On the negative side, foreign exchange was expected to become a tailwind over the last fiscal year but geopolitical dynamics led to dollar strengthening fueled largely by uncertainty around Brexit and U.S. China trade. In total, the dollar strengthening drove FX headwinds of over $1.4 billion on its reported revenue versus plan entering FY19 and nearly $300 million in EBIT after taking into account the company's hedges.
The SG&A growth in the year reflects the acceleration of investments to support Consumer Direct Offense initiatives but Nike is still looking for ways to leverage scale. Many wholesale customers, for instance, are shifting to Nike.net, an efficient digital platform for buying at wholesale. New digital models are being tested to support off-price sales and optimizing the Nike factory store fleet. Said Campion, "Over the next three years, as we scale to digital and drive more focused growth, we will increasingly edit and shift resources in targeted areas."
North America's Robust Growth Driven By Digital, Focus On Strategic Partners
North America's revenues grew 8 percent on a currency-neutral basis in the fourth quarter. Nike digital led all channels with growth up "strong double-digits," but Nike Brand is also growing double-digits and gaining significant share with strategic wholesale partners, according to Campion. He said that includes "strong double-digit" growth within Foot Locker, Dick's Sporting Goods and Nordstrom.
"Growth and share gains within these leading wholesale partners reflect Nike's branding distinction in North America and the strength of our product portfolio," said Campion, "Our footwear innovation continues to resonate and in apparel, we see very strong demand. In some classifications are so strong that it's putting pressure on our supply short-term."
By category on a currency-neutral basis in North America, footwear led the way expanding 9 percent to $2.74 billion. Apparel gained 6 percent to $1.28 billion, and equipment sales advanced 8 percent to $154 million.
Reported sales in North America for Nike Brand rose 7.5 percent in the quarter to $4.17 billion. EBIT (earnings before interest and taxes) in the quarter rose 7.5 percent to $1.05 billion.
For the full year, North America's revenue increased 7 percent on a currency-neutral basis amplified by strong gross margin expansion. Total sales grew 7.0 percent to $15.9 billion.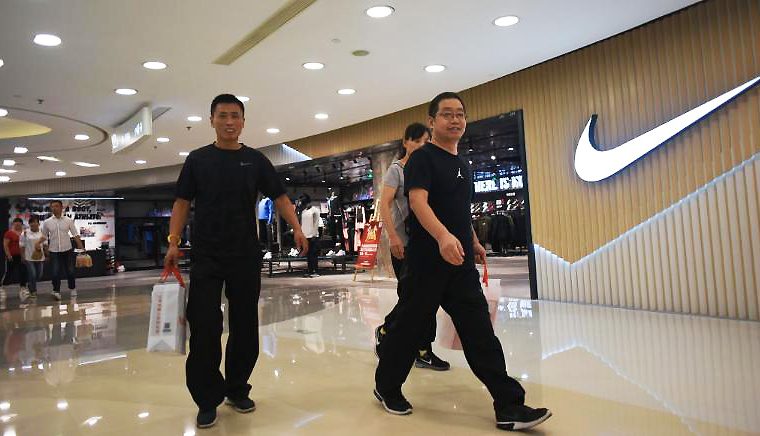 China Easily Paces International Gains
In Greater China, revenue for Nike Brand grew 22 percent on a currency-neutral basis in Q4, well above the still-strong gains of 9 percent in both EMEA and APLA.
China's gains, marking its twentieth consecutive quarter of double-digit growth, were broad-based across men's and women's performance in sportswear. The gains were led by 37 percent digital growth fueled by the SNKRS app and the strength with partners such as Tmall and WeChat. The Nike app will launch in China in the first half of fiscal 2020.
Reported revenues rose 15.6 percent in the quarter to $1.7 billion. EBIT reached $674 million, up 25.0 percent.
For the full year, revenue in Greater China increased 24 percent on a currency-neutral basis. On a reported basis, FY19 revenue was up 21 percent. "We see continued strong growth in China in FY20," said Campion.
In the Q&A session, he added that Nike isn't facing pressures in the region as an American brand given the trade war between the U.S. and China. Nike, he said, has built Nike as a "Brand of China for China" for two or three decades with its roots going back to sourcing product from China. Also helping is the brand's "strong leadership team" in the region with local talent and its relationship with the Ministry of Sport and Education and numerous sports teams and organizations. Nike will be supporting the FIBA World Cup that will take place in China in early September.
Said Campion, "The consumer sentiment around Nike in China has been strong. We've made a lot of efforts through the years to connect with the marketplace and to take insights to use to drive innovation and messaging that is, as we said, urban for China. We're seeing that continue, and it's showing up in the results. I'm really proud of the team in China we have and the complete offense results that we're seeing coming out of China.
"
Mark Parker, CEO, added that Nike's success also reflects efforts to localize product rather than "importing Western concepts" to the region.
In the EMEA region, the 9 percent gain was driven by double-digit growth in Nike Direct across footwear and apparel and in all territories. Said Campion, "In EMEA, the Nike brand is stronger than ever. We're the number one brand in all five key cities in this region. And, as we speak, we're creating a deeper emotional connection to consumers through the Woman's World Cup in France."
Digital continues to lead in EMEA, up 35 percent in the quarter. In the first half of FY20, the Nike app will launch in 13 new markets in EMEA. Strong double-digit growth and significant share gains are also being seen with strategic wholesale partners, most notably JD and Zalando. The gains came on top of strong football (soccer) apparel growth in the prior year fueled by the men's World Cup.
For the full year, currency-neutral revenue grew 11 percent in the EMEA region and was amplified by strong gross margin expansion. On a reported basis, FY19 revenue grew 6 percent.
In the APLA region, the 9 percent quarterly growth reflected strength across nearly all territories. Nike is the number one favorite brand in all three key cities in the region—Tokyo, Seoul and Mexico City. Nike is also the leading brand in Southeast Asia, growing strong double-digits. Digital drove APLA's growth fueled by partners such as ZOZOTOWN and Flipkart. Said Campion, "Looking ahead to fiscal year 2020, we will significantly expand our Nike-own digital footprint through the scaling of our app ecosystem."
For the full fiscal year, APLA revenue increased 13 percent on a currency-neutral basis and 2 percent on a reported basis.
Converse Sees Flat Growth In Q4
Converse revenues reached $491 million in the quarter, up 4.1 percent, on a reported basis and flat on a currency-neutral basis. EBIT growth was 21.6 percent to $82 million.
For the year, Converse revenues grew 3 percent on a currency-neutral basis and 1 percent on a reported basis to $1.91 billion fueled by China and the brand's new digital commerce platform that helped offset declines in the U.S. and Europe.
Campion said, "Looking forward, we have a newly energized leadership team at Converse focused on fueling growth through product diversification including reigniting Converse's authentic brand positioning in Basketball. That began with the launch of the All-Star Pro BB basketball shoe in Q4."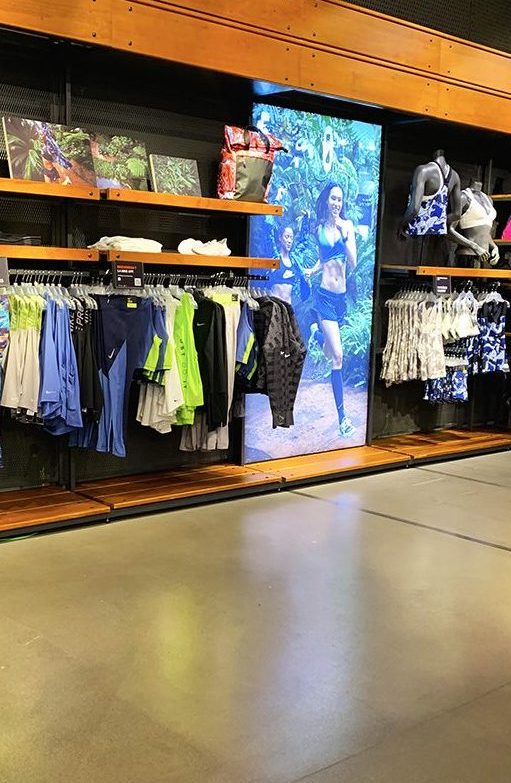 Sportswear, Jordan Brand, Drive Nike Brand Category Growth In Year
The Sportswear category, its fashionable offerings, and the Jordan Brand led category growth for Nike Brand in the year.
On a currency-neutral basis, Sportswear sales grew 21 percent to $12.4 billion and Jordan Brand gained 12 percent to $3.1 billion. Basketball also saw a strong performance, up 9 percent on a currency-neutral basis to $1.58 billion. More moderate growth was seen in Running, up 4 percent to $4.5 billion, and Training was ahead 3 percent to $3.1 billion. Football (Soccer) was down 6 percent to $1.9 billion as the category anniversaried the World Cup in Russia.
The Nike Brand saw similar growth across genders in the year. On a currency-neutral basis, men's was ahead 10 percent to $17.7 billion while women's gained 11 percent to $7.4 billion. Kids was also up 11 percent to $5.3 billion.
By channel, sales at a currency-neutral basis grew 16 percent through Nike Direct to $11.8 billion. Global sales to wholesale customers climbed 10 percent to $25.4 billion.
Minimal Impact Seen From Tariffs
Nike produces about a quarter of the company's product in China but its exposure for goods heading to North America is "relatively modest," said Campion. Nike also sees the opportunity to potentially expand production in China to support growth in China as well as other international regions. Said the CFO, "The short of it is we've got a relatively agile approach to sourcing multiple nodes from a production and distribution perspective. And while the dynamics are certainly dynamic out there with respect to trade, we're relatively well positioned, as we always have been, for macro dynamics."
High Single-Digit Growth Expected For FY20
Reported revenue growth is expected to remain in the high-single-digit range, slightly exceeding reported revenue growth in FY19. Gross margin is expected to expand 50 basis points. Currency headwinds and strategic supply chain investments such as RFID and expanding Air manufacturing innovation are expected to create a negative impact of 50 basis points on margin. SG&A is expected to see "very slight" leverage.
First-quarter revenue is expected to come in slightly above reported revenue growth in Q4. Currency-neutral revenue growth is expected in the high-single-digit range, offset by four points of FX headwinds. The FX impact on revenue is expected to largely abate from Q2 forward. Growth in Q1 is expected to be supported by the scaling of React and Air Max 270 platforms, which launched in late FY18, and the introduction of Joyride, a new cushioning platform for runners at the end of Q1.
Gross margin is expected to be flat, up 25 basis points in Q1, as Nike Direct growth and strong full-price sales offset about 50 to 70 basis points in FX headwinds. SG&A is expected to be up in the high single-digit range with in line currency-neutral top-line growth.
Photos courtesy Nike