Dynafit formed a partnership with Aspen Snowmass aimed at fostering the continued growth of the sport of uphill skiing. Effective this winter season and extending through the 2019/20 season, the partnership includes the exclusive equipment rental and demo of Dynafit uphill skiing hardgoods at the resort's Four Mountain Sports stores, the sponsorship of Aspen Snowmass' ski mountaineering events and a variety of other collaborative marketing activations.
Aspen Snowmass now offers uphill Ski School classes and an array of community events focused on "uphilling" as well as equipment rentals and demos to give guests the full uphill skiing experience. Dynafit hardgoods – including skis, boots, skins and poles – will be available for rent at the Aspen, Aspen Highlands, Buttermilk, Snowmass Mall and Snowmass Base Village locations, and will be featured at on-mountain demos throughout the winter season.
Dynafit will be the official presenting sponsor of Aspen Snowmass' three-part SkiMo Race Series, as well as a Gold Sponsor of the Audi Power of Four Ski Mountaineering Race, a world-renowned course that climbs and descends all four of Aspen Snowmass' mountains each February.
"As the inbounds uphill skiing movement continues to pick up steam throughout North America, we can't think of a better partner to work with to continue to democratize the sport," stated Dynafit North American Marketing Manager Jamie Starr. "For years, uphill skiing has been associated with the stereotype that it's an activity reserved for elite athletes who take sizable risks in the backcountry to slog many hours (or days) to access remote locations. But the reality is––uphill skiing can be a very safe, low-impact, high-fitness-value sport that can be enjoyed every day close to civilization."
The equipment available at Four Mountain Sports locations will include a collection specifically designed for those who ski uphill for everyday fitness, usually in a resort setting.
"We are excited to welcome Dynafit to our uphill family. Aspen Snowmass has a well-established uphill culture locally. This partnership will expand the opportunity for guests to experience alpine touring on our mountains and to participate in our uphill events," said Rich Burkley, vice president of mountain operations, Aspen Skiing Company.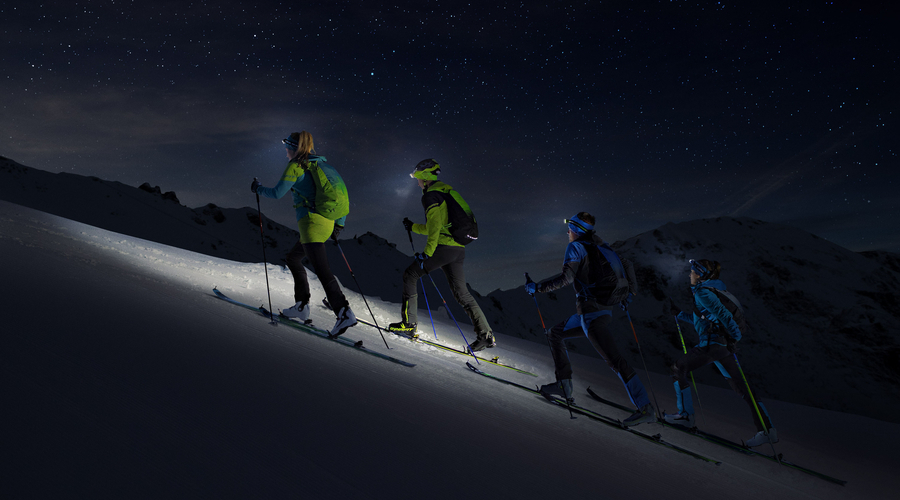 Photos courtesy Dynafit