You can check out innovations from TEK-TILES at "This is Not a Sweater: Smart Garments & Functional Fabrics" on September 19 in Brooklyn.
The Brooklyn Fashion + Design Accelerator (BF+DA), an initiative that provides designers with the resources they need to transform their ideas into successful businesses, recently launched the TEK-TILES project. With more than $2 million in initial funding pledged by Pratt Institute, the State of New York, New York City and the borough of Brooklyn, the BF+DA brings high-potential fashion designers, industrial designers and technologists together under one roof.
TEK-TILES brings together a seasoned group of designers and researchers who have expertise in product development, apparel and textile design and interactive technology to explore new ways of manufacturing smart garments and functional fabrics.
Key to the project is creating thirty "TEK-TILES" – knit swatches that have been activated by incorporating conductive yarn, nanofibers and filaments that have unique properties and functions. In addition to the exploration of new materials, the team will explore the environmental and ethical consequences of integrating technology into textiles.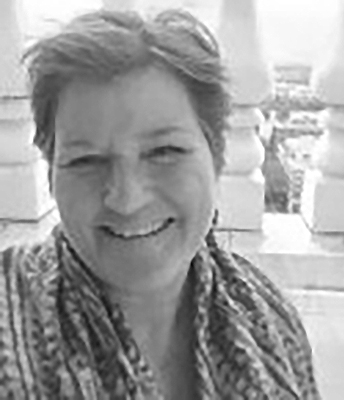 Deb Johnson (left), founder of the BF+DA and previous chairperson of the Industrial Design program at Pratt Institute says that the industry has entered a new age in material technology. "This is an age that will have a massive impact on the function of clothing and the way our products communicate with us and each other," said Johnson, adding that rapid advances in science, computing and connectivity are expanding the boundaries of possibility for creating life-changing products that connect sustainability and technology. "We want to work on developing responsible technology."
The TEK-TILES project is aligned with a $486K grant that will expand the BF+DA to include a research center for creative technologists that will connect product developers to the design and manufacturing services they need to get "smart garments" and functional textiles from concept to market.
One result of the project is a jacket (below) designed by Tara St. James that utilizes Polartec Power Stretch Pro fabric. The jacket has LED lighted epaulets that function as turn signals for cyclists. You can see St. James' creation and more innovations from TEK-TILES at "This is Not a Sweater: Smart Garments & Functional Fabrics," a fair and designer meet-and-greet taking place on Tuesday, September 19 in Brooklyn, NY.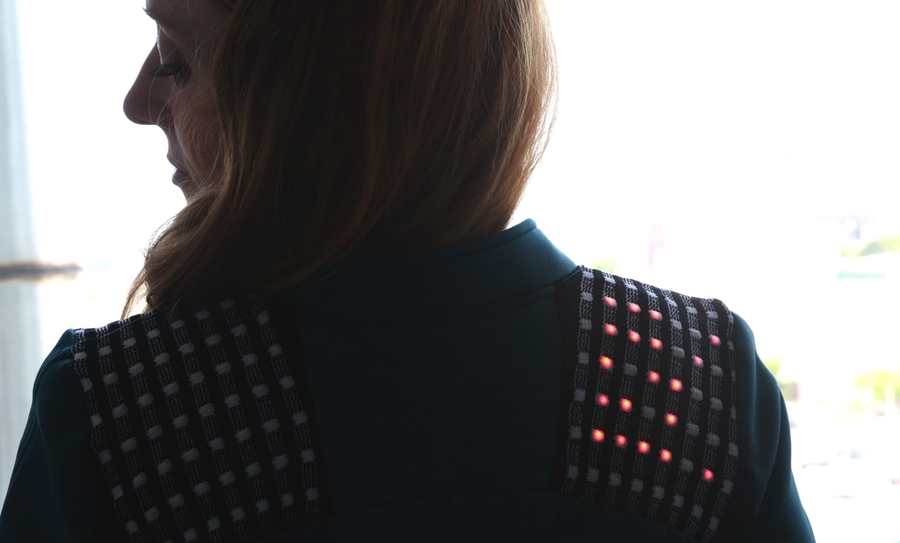 Photos courtesy Brooklyn Fashion + Design Accelerator