Under Armour x Virgin Galactic
making commercial space travel a reality
Kevin Plank and Richard Branson have teamed up to design a collection of space suits for Virgin Galactic passengers and pilots as well as uniforms for Virgin Galactic's team at Spaceport America in New Mexico. Under Armour designers draw their inspiration for the collection from their heritage as a performance brand. In addition to apparel, UA has been asked by Branson to design physical fitness programs for astronauts before, during and after they return to planet Earth.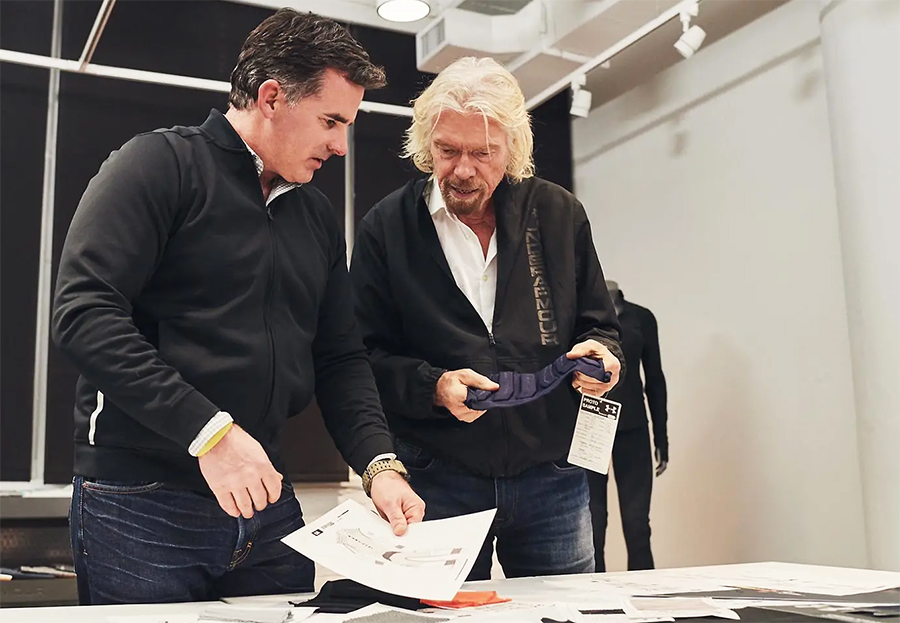 Flying to space as a Virgin Galactic astronaut in custom-fitted UA spacesuits is intended to give thrill seekers the experience of a lifetime. The full range of apparel and footwear will be ready later this year ahead of Branson's inaugural commercial flight.  Photos courtesy Under Armour 
---
Seirus Bandit Series
part of the magnemask collection
The Bandit Series from Seirus will spin your world. The fabric, which comes in a variety of styles and patterns, offers full face protection. You can wear any style of googles from any manufacturer without compromising protection from the cold or chance of fog up. 
Using Serius' magnetic seams system, the collection offers the same magnetic action for easy pull-down when you need it most. Available Fall 2019. Photo courtesy Serius
---
Paragon Snowshoe Binding
intuitive and effective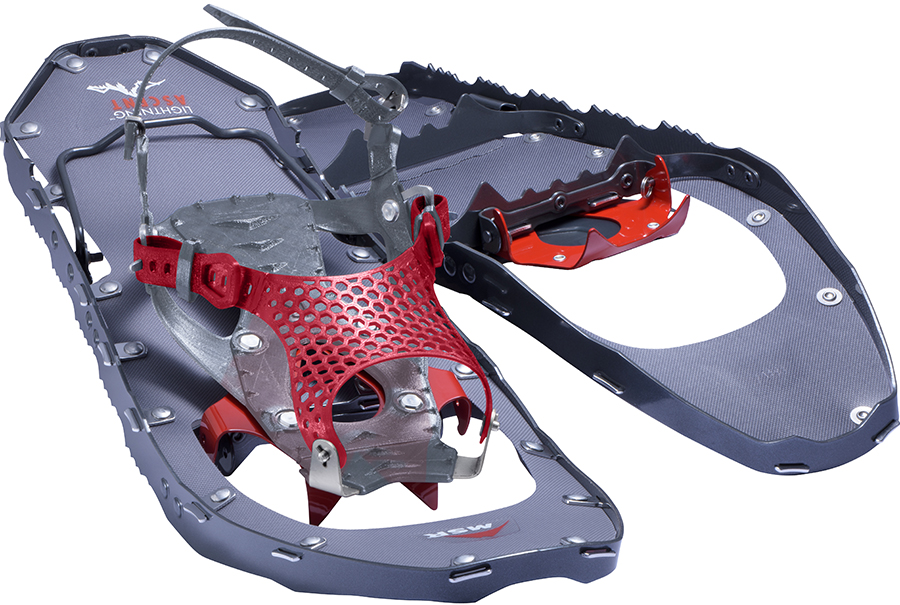 MSR's first single-strap mesh snowshoe binding offers a clean design with "security, durability, and comfort in alpine terraine." Engineered to be intuitive and effective in serious winter weather conditions, the anatomy of the binding is one-piece construction with a mesh top strap that conforms to most boot styles from a women's size 5 to men's size 13.
"Security and comfort shouldn't be complicated. While other snowshoe manufacturers are adding bulky and rigid features to their snowshoe bindings, MSR is stripping the Paragon to the pure essence of comfort and foot control." — Sarah Courtney, Winter Category Manager, MSR. Photo courtesy MSR
---
Morakniv Companion Spark
with integrated fire starter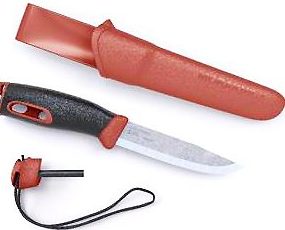 Swedish knife company Morakniv has taken their most popular knife, the Companion, and incorporated a fire starter into the handle's design for ease of use. Along with the blades 90-degree spine and reflective cord to locate the knife quickly, the polymer sheath clips easily to a belt or pack. Photo courtesy Morakniv
---
Reebok x Victoria Beckham
VB worked with Reebok designers on a collection of men's, women's and unisex sports and streetwear pieces using multiple design applications. The collection is a fusion of Reebok heritage and Beckham's contemporary approach to fashion from having lived in LA and London. Watch the promo video below. Photo and video courtesy Reebok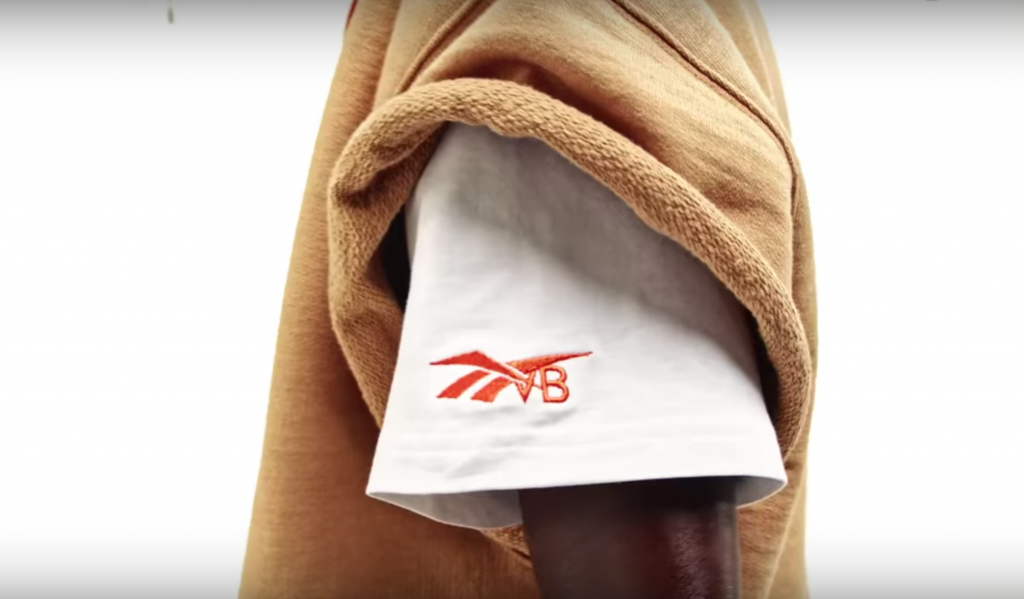 ---
Vuarnet Winter Apparel Collection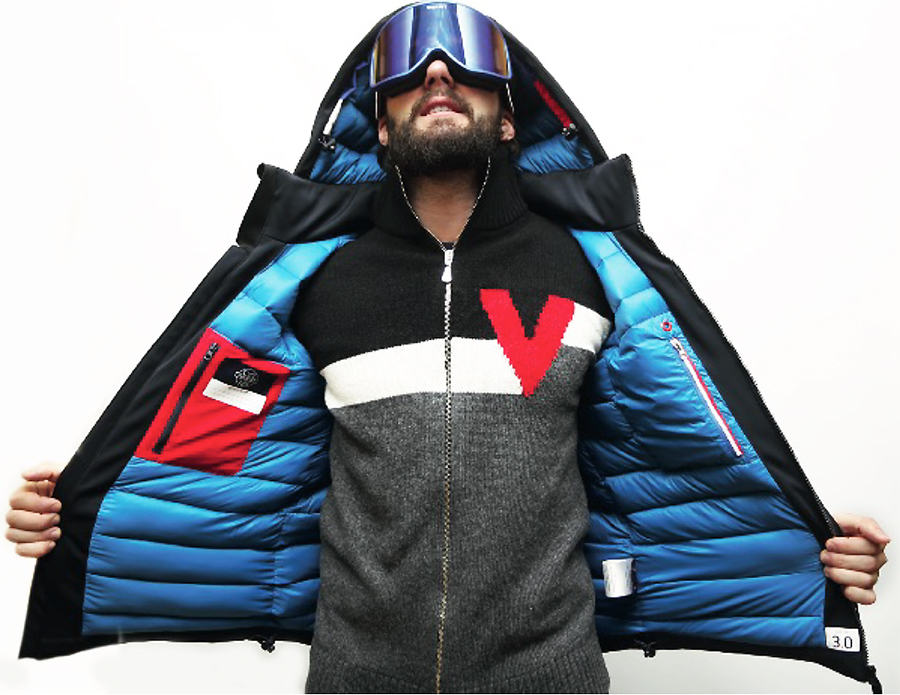 Legendary French sunglass brand Vuarnet will launch an apparel collection next week at Outdoor Retailer | Snow Show featuring Japanese fabrics and Italian manufacturing in a collection focused on winter jackets, coats and knitwear. The collection will be available this Fall exclusively at Vuarnet's New York store as well as online. Photo courtesy Vuarnet
---
Stegmann EcoWool Clogs
preserving rare sheep breeds one clog at a time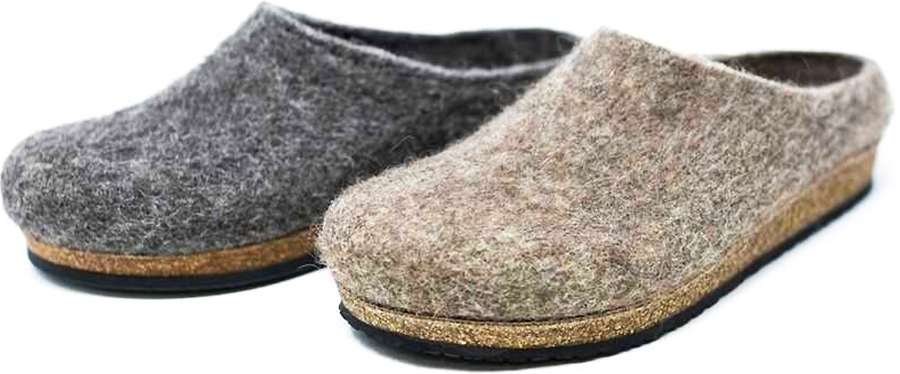 Nestled in the Tyrolean Alps of Austria, Stegmann has been hand crafting wool clogs for over 130 years. The new Stegmann EcoWool clog is one of the brands most sustainable shoes. Made with 100-percent undyed, chemical-free, cruelty-free, sustainable single source wool from small farms in Austria and Scotland — and in some cases the wool supply chain is only 30 miles long — the clogs are truly a farm to foot experience. The EcoWool comes from Tyrolean Stone Sheep in Austria and Shetland Sheep in Scotland — two breeds not typically used for large scale production.
This sourcing strategy is part of a company-wide Species Preservation initiative to financially support European farmers that are raising vulnerable and rare species. Preservation of these breeds is important to Stegmann as they represent a long and storied history of European wool production and produce beautiful, uniquely colored wools. Without the financial support of Stegmann, and other Tyrolean wool manufacturers these rare sheep breeds might no longer exist. Photo courtesy Stegmann
---
Under Armour Basketball
Curry 6 Underrated + UA Anatomix Spawn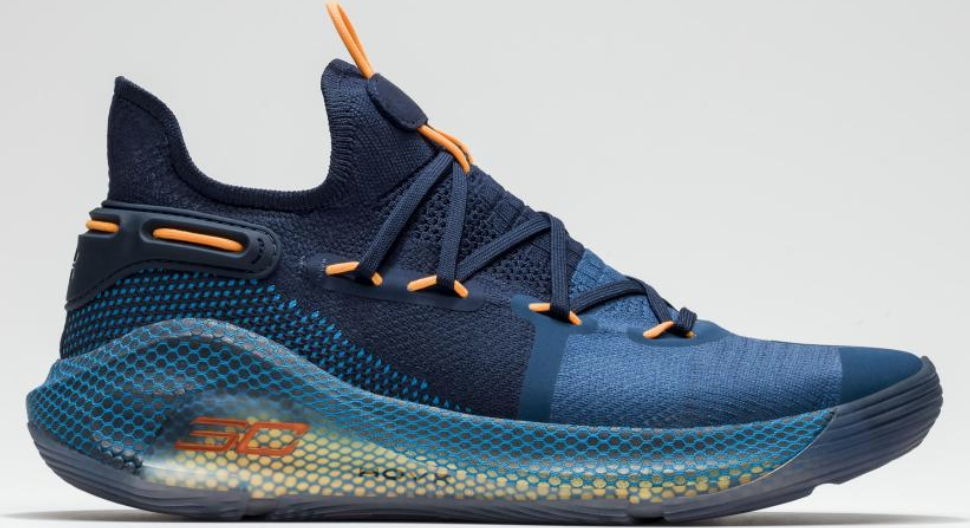 The latest colorway of the Curry 6 Underrated, shown left, celebrates Stephen's rookie season with the Warriors when he wore the team colors deep navy and orange. At the time he was rated an underdog by the press never anticipating his rise to center court and extremely popularity with worldwide fans.  Photo courtesy Under Armour
---
 In 2013, the UA Anatomix Spawn, shown below, stood out for its aggressive design and become the dark horse for basketball shoe of the year. Now it's 2019 and the Anatomix Spawn has returned led by Joel Embiid. This week UA athletes and college-level basketball players also laced up wearing the Spawn on court. Photos courtesy Under Armour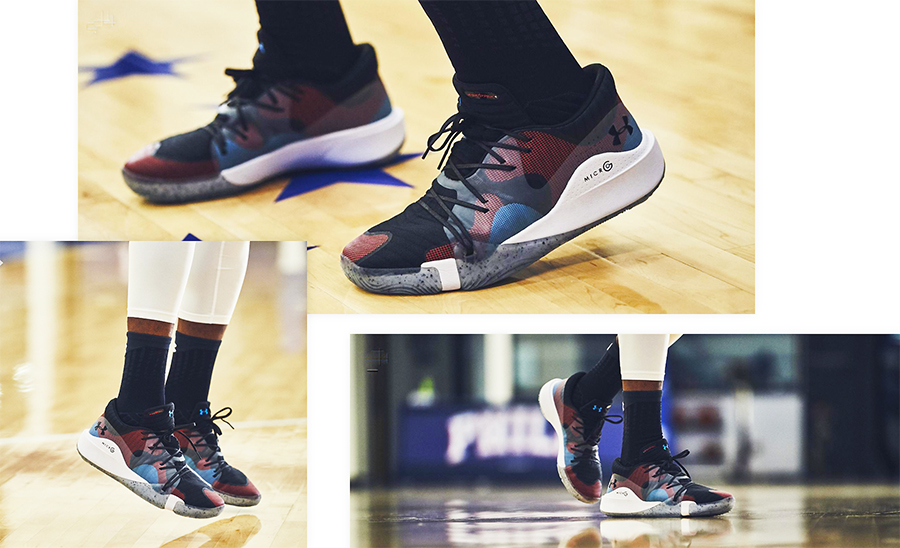 ---
A new surf show, Weird Waves, produced by Vans is dedicated to the unconventional faces and places in the surfing community. Hosted by Vans global surf team rider Dylan Graves, the program celebrates the raw side of the sport, rarely championed but no less compelling, and pays homage to some of the world's greatest unsung heroes in the surf world. Watch the first episode here or above. Photo and video courtesy Vans