New Year, New Releases 
What better way to celebrate the start of 2019 than with this week's drops from MasterCard, The North Face, Under Armour, Nike, Louisville Slugger, Fila, and Thule. Some of the releases are on view this week at the CES show, all are attention grabbers. Get a more in-depth look below.
MasterCard Rebranded
only the red and yellow intersecting circles will be used on cards and at physical and digital retail payment points, shown in lead photo. The revised design eliminates the MasterCard name and was announced this week at the CES Show in Vegas.

MasterCard conducted a study with consumers, and more than three-quarters said that they could identify the card by the two interlocking circles. No name needed. Lead photo and above courtesy MasterCard
The North Face FutureLight

breathable, waterproof, fabric technology
The North Face has come up with a revolutionary technique called Nanospinning to create an outerwear shell fabric called FutureLight. The material allows air to vent freely through the fibers while remaining waterproof.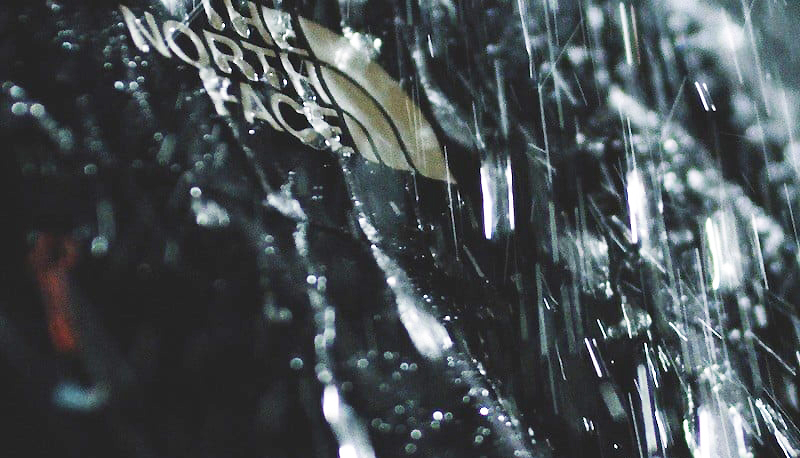 "Right now, the expectation from a waterproof product is something loud, crunchy, muggy, and unpackable. With FutureLight, we can theoretically use the technology to make anything breathable, waterproof and, for the first time, comfortable," — Scott Mellin, Global General Manager, Mountain Sports, The North FaceShown this week at CES in partnership with Designworks, a BMW Group Company, TNF created a physical and virtual reality experience to demonstrate the many possibilities of FutureLight. TNF is using the fabric in their Fall 2019 collection and pinnacle performance collections. Photos courtesy The North Face
---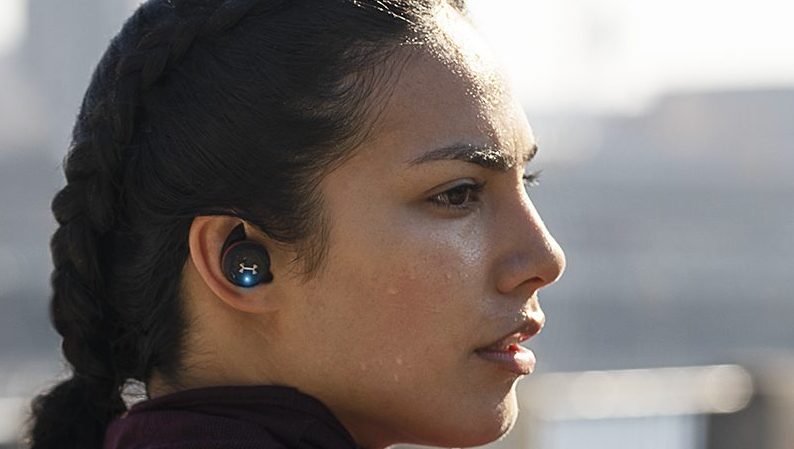 UA Wireless Flash Headphones 
engineered by JBL
The waterproof headphones were designed by runners, for runners and athletes. Lightweight and cord-free, the Bluetooth enabled headphones automatically connect with your smartphone or smartwatch after initial set-up to get real-time in-ear coaching from UA's MapMyRun app.
Combined with UA's HOVR connected running shoes, runners can get advanced metrics. The three Sport Flex Fit ear tip sizes guarantee a secure fit. Includes a complimentary 12-month MapMyRun premium membership with purchase. Photos courtesy Under Armour
---
Nike Swim Gear Collection
with training aids

There's a new collection of swim gear, training aids and equipment available now from Nike Swim. The collection includes Nike Swim Fins, Nike Kickboard, Nike Hand Paddles, Nike Pull Buoy, Nike Ear Plugs, Nike Nose Clip, and the Nike Swim Roll-Top Backpack. Photo courtesy Nike Swim
---
Signed 2018 Louisville Slugger Bat
proceeds benefit hurricane victims in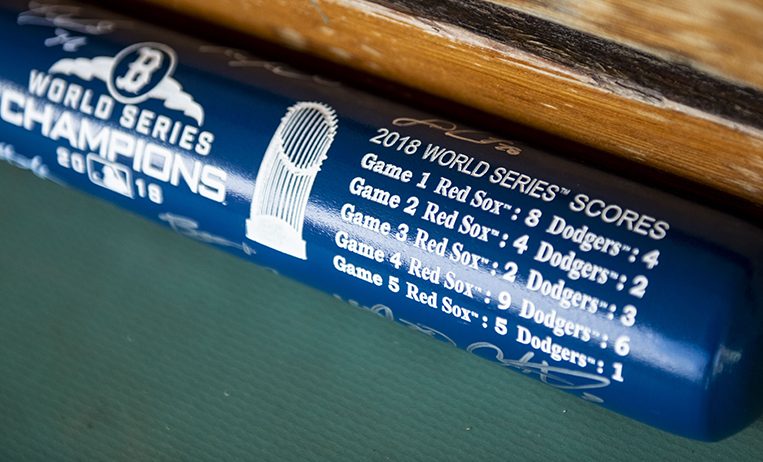 In support of Boston Red Sox Manager Alex Cora and his efforts to provide relief to victims of Hurricane Maria in Puerto Rico, the Red Sox Foundation and Louisville Slugger are offering a chance to win the first limited-edition Red Sox World Series Louisville Slugger baseball bat of the limited-edition bats produced.
"This bat is truly one-of-a-kind. In partnership with the Red Sox Foundation, we were able to get the bat signed by members of the Red Sox's 9th World Series Championship team and create an autographed bat sweepstakes to benefit hurricane victims. It's an opportunity for fans to make a positive impact while also getting a chance to win an incredible piece of memorabilia that will make them the envy of Red Sox fans everywhere." – Joey Nowak, Brand Manager, Louisville Slugge
The sweepstakes ends January 20. No purchase necessary. There are two ways to enter, donate to RedSox.com/win or by U.S. postal mail without a donation. Send entries postmarked by January 21, 2019 to Red Sox Foundation, Inc., 4 Jersey Street, Boston, MA 02215. Photo courtesy Louisville Slugger
---
FILA 2019 Tennis Collection
debuts in Melbourne, Australia
Two tennis collections from Fila will debut on court in Melbourne this month. Both the men's Set Point and women's Ruffles & Stripes collection, shown here, feature light, fun colors with a variety of new and traditional Fila silhouettes, and all Fila-sponsored tennis players will wear the brand's newest lightweight flexible tennis shoe, the Axilus 2 Energized. Photos courtesy Fila
---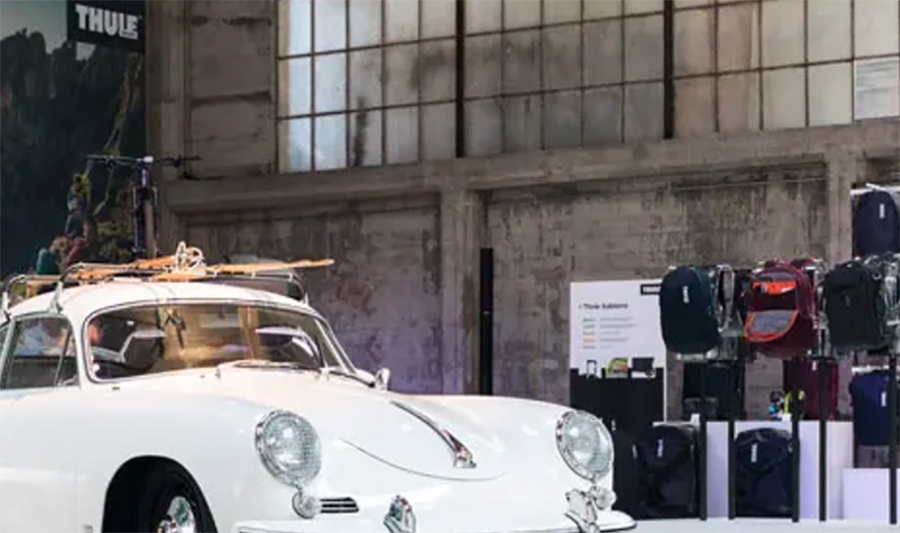 Thule Brand Experience
Space Gallery, Denver, CO, June 17-20, 2018
Thule will present new products and retail displays from key categories at a 6,000-square-foot dedicated space. The brand experience for retailers and media located at Space Gallery in Denver from June 17-20, will allow retailers a hands-on experience with products, as well as how to visualize the products in a retail setting. The Thule City-to-Summit event will begin one day before the start of OR Summer Market and will be open before and after show hours. Photo courtesy Thule