Dr. Martens plc reported that non-executive director Ije Nwokorie will join the company as chief brand officer (CBO) effective February 1, 2024. In conjunction with assuming the CBO role, Nwokorie will step down as a member of the board and the audit, risk, nomination, and disclosure committees.
The newly created role of chief brand officer will reportedly be a key member of the global leadership team, reporting to Kenny Wilson, CEO, and overseeing the global marketing, product and strategy functions. The CBO is responsible for setting the overall brand strategy, vision and direction for the next phase of Dr. Martens' growth.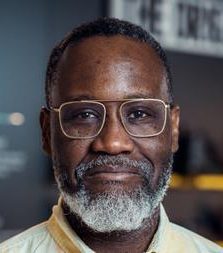 Nwokorie comes to Dr. Martens as CBO from Apple, Inc., where he has been senior director of Apple Retail since January 2018. Before Apple, he spent 11 years at global brand consultancy Wolff Olins, where he later became CEO, leading its San Francisco, London, Dubai, and New York offices.
Nwokorie is also chair of the non-profit organization charity Water UK.
Paul Mason, chair of Dr. Martens, said "Ije has been a tremendous non-executive director since he joined the Board in January 2021. He has deep insight and understanding of brands and has extensive global DTC experience. I am delighted that he'll be joining the leadership team as chief brand officer, a role for which he is perfectly suited."
Company CEO Kenny Wilson said, "Ije is a visionary brand storyteller, and this, along with his infectious passion for Dr. Martens, makes him the ideal person to lead the next era of our brand development. I am delighted that he will be joining my team in a permanent full-time position of Chief Brand Officer, which will be a crucial role to enable us to become a £2bn revenue brand."
Nwokorie said, "I've always loved Dr. Martens, and it's been a real privilege getting to know the brand from the inside as a Non-Executive Director. Dr. Martens is defined by its rebellious, authentic and creative nature, all of which makes me really excited to be joining Kenny and the team early in the new year and to get to work."
Photos courtesy Dr. Martens