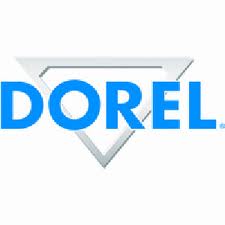 Dorel Industries Inc. reported sales in its Recreational/Leisure, which includes Cannondale, Schwinn, GT, Mongoose and Sugoi, increased 10.3 percent to U.S. $200.4 million in the first quarter from $181.7 million. Operating profits grew 17.9 percent to $17.8 million from $15.1 million.

Gross margins in the segment were flat at 25.4 percent of sales. Dorel said the 10.3 percent revenue increase in Recreational/Leisure sales was entirely organic.

"Revenue growth was above 25 percent in the IBD channel as the momentum created last year with the introduction of the well received 2011 new model year product line continued into this year's first quarter," the company said in a press release accompanying its earnings statement. "Sales growth was in all markets, but was strongest for the Cannondale and GT brands in Europe and Australia. The Cannondale dealer base continues to grow due to innovation and brand building. Sales in the segment's mass merchant category declined mid-single digits, due in part to poor weather and the late Easter holiday period."

Dorel also noted that the Liquigas-Cannondale pro-cycling team is currently competing in the Giro dItalia, which runs until May 29th.

"The Giro is one of the world's three Grand Tours and will provide outstanding visibility for the Cannondale brand," said Dorel. "As announced last year, Dorel is now a Co-Title sponsor of the renamed "Liquigas-Cannondale" race team. The team came first in the 2010 Giro."

Overall, Dorel's revenues grew 1.9 percent to $607.8 million from $596.3 million. Net income declined to $31.2 million, or 94 cents per share, compared to last year's $38.2 million, or $1.15., Upon transition to International Financial Reporting Standards (IFRS), previously issued earnings per diluted share for the first quarter of 2010 which was reported as $1.12, have been restated to $1.15.

"A highlight of the first quarter results is the momentum of the company's bicycle business, particularly in the IBD channel. Improved earnings in that segment were offset by a challenging retail environment for our U.S. juvenile products business" stated Dorel CEO and President Martin Schwartz. "Home Furnishings revenues were stronger both year-over-year and particularly sequentially, but factors including high commodity prices and freight rates, as well as the weakening US dollar resulted in lower earnings compared to last year's first quarter. I am pleased to report that the high 2010 year-end inventories have started to come down and this will convert into improved cash flow as we move through the year."


As at the 2010 year-end the company had experienced a significant increase in inventory levels as sales fell short of expectations in the fourth quarter of 2010 and inventories rose above normal levels. Therefore, as was expected, in the first quarter of 2011 inventories declined from US$510.1 million as at December 30, 2010 to US$493.0 million as at quarter end. The decline was as expected in Juvenile and Home Furnishings with a combined decrease of over 10 percent. However, partially offsetting that was an increase in Recreational / Leisure in anticipation of second quarter shipping, the strongest of the year for that segment. Though much higher than inventory levels as at March 31, 2010 which were US$373.0 million, 2011 inventories are more in line with current requirements, whereas in 2010 the company had allowed inventories to fall to below normal levels.

Outlook

In Recreational/Leisure, the solid start to the year is expected to continue with an overall improved performance over 2010. Dorel has invested heavily in its bicycle brands and coupled with the enthusiastic acceptance of new models, growth is occurring in the IBD dealer network. The company is optimistic for the balance of the year in its mass merchant channel as point-of-sales activity has improved in recent weeks.


First quarter inventory levels were reduced as expected and will continue to come down to appropriate levels. The company fully anticipates that cash flow will increase significantly through the year as inventory levels are reduced.

"Despite the current short-term challenges we are not wavering from our commitment to new product development in all our segments. We realize that to successfully navigate an environment of rising costs and prudent consumers, we need to promote our brands and bring new exciting products to market that will create demand, allowing us to improve profitability," commented Schwartz.