By Thomas J. Ryan
Dick's Sporting Goods joined most other retailers in reporting a steep loss in the first quarter due to the coronavirus pandemic. Online growth, however, accelerated with a boost from curbside pickup, and in-store sales are showing a nice recovery as stores reopen.
The star in the quarter, ending May 4, was e-commerce, where sales jumped 110 percent, supported in part by the introduction of Curbside Contactless Pickup. With Dick's moving to temporarily close all its locations on March 18 to slow the spread of the virus, e-commerce sales increased 210 percent.
On a conference call with analysts, Lauren Hobart, president, said the retailer was able to roll out curbside pickup within days. Curbside sales were up over 1,000 percent since it launched through the end of the quarter compared to BOPIS (buy-on-line, in-store pickup) orders in the 2019 first quarter. Overall, curbside accounted for over 40 percent of total e-commerce sales and Hobart expects curbside "will continue to be a big opportunity for us as we move forward."
Beyond providing a safe way for customers to socially shop, curbside reduces shipping and packaging expenses for the retailer. The overall online growth is also being supported by its two e-commerce fulfillment centers in New York and California, both opened last year, ship-from-store capabilities and vendor-direct shipments that have all combined to continue to reduce shipping times to customers.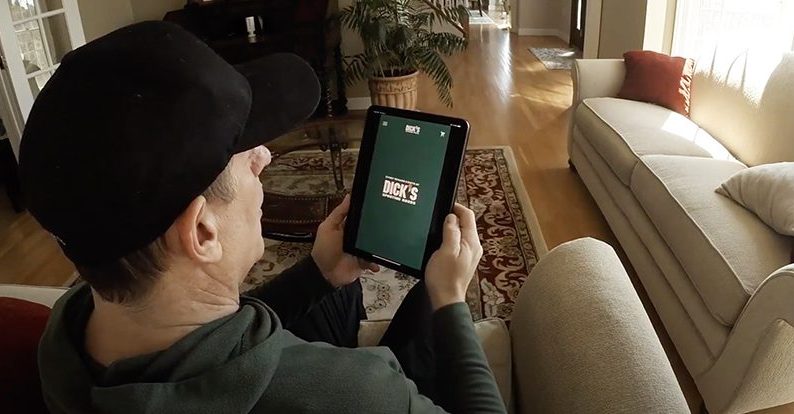 In-Store Sales Regaining Momentum
At the store level, same-store sales were up 7.9 percent through March 10, a continuation of the improving comp trends seen since the second half of 2018. Hobart saw the performance as "a clear indication that our strategies were working."
However, in-store sales significantly slowed thereafter due to COVID-19, and all stores closed starting March 18. Stores began to open in mid-April, and approximately 20 percent were open by the quarter's close. As of the end of May, approximately 80 percent have reopened, and the remainder are expected to open throughout the rest of Q2 and into Q3.
Following guidelines from the Centers for Disease Control and Prevention (CDC), as well as federal, state and local authorities, enhanced sanitizing protocols have been put in place. Employees are required to wear face masks and either sanitize their hands regularly or wear gloves. Floor decals have been placed throughout the stores to encourage social distancing, and Plexiglas screens were installed at checkout stations. Limitations have been placed on the number of shoppers allowed to shop at one time based on local ordinances.
"We've been very pleased with the early results in our stores that have reopened where we've seen a progressive recovery in sales and traffic," said Hobart. "In fact, since reopening, many stores have comped positive on a brick & mortar basis. Furthermore, our online sales, including curbside pickup, have remained very strong, even in those markets where we opened."
In the first four weeks of the second quarter, same-store sales decreased only 4 percent despite 44 percent of its stores remaining closed on average during that period. At the same time, e-commerce sales vaulted over 250 percent in those four weeks.
Concerns About Team Sports Coming Back
In the Q&A section of the call, Ed Stack, chairman and CEO, noted that, as expected, the fitness category became "a very big part of the business" as stores were closed. The retailer was "struggling" to keep some fitness products in stock. The bike category was also "very good" amid store closures. With stores reopening, both footwear and apparel have been "very good" as well as golf with courses having reopened. The outdoor category has also regained momentum.
Stack admitted he's concerned about the team sports category as organized play has been suspended or canceled due to the pandemic. Stack said, "We don't know if the kids are going to play football this fall or if they're going to play soccer this fall."
He said baseball has started to resume play in some markets with municipal leagues and travel leagues as evident from the retailer's GameChanger app but it's uncertain how the other sports will come back. Stack said, "Where baseball has opened up, it's doing very well, but team sports is where we're most concerned and where we have the least amount of visibility as to what's going to happen going forward."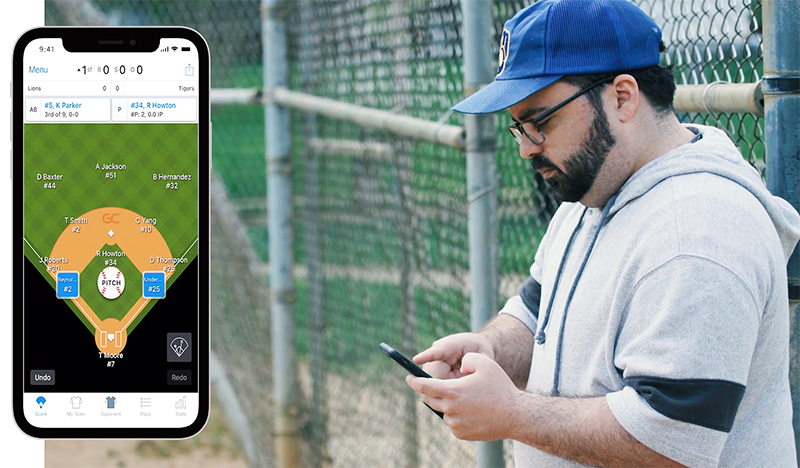 Dick's Absorbs Significant Inventory Markdowns And Writeoffs
Net sales in the first quarter were down 30.6 percent to $1.33 billion. Consolidated same-store sales fell 29.5 percent, driven by temporary store closures. Average transactions were down 38.7 percent and average tickets gained 9.2 percent. The three core categories, footwear, apparel and hard goods, all showed comp declines.
The net loss came to $143.4 million, or $1.71 per share, in the quarter. The loss included $62 million of pre-tax expenses, or 50 cents, related to the COVID-19 impact, including $34 million for enhanced compensation for associates and safety measures and $28 million of inventory write-downs.
In the 2019 first quarter, earnings were $57.5 million, or 61 cents. On a non-GAAP basis, net income was $58.4 million, or 62 cents, a year ago.
Gross margins in the latest quarter eroded to 16.5 from 29.4 percent a year ago.
The loss of sales leverage on fixed occupancy costs caused 526 basis points of the decline. Dick's noted that while it successfully negotiated payment term deferrals and rent abatements, they didn't materially affect the P&L in Q1 as deferrals don't change the total cash payments and abatements spread over the remaining life of the lease.
Merchandise margins decreased 475 basis points and were primarily driven by higher promotions early in the quarter, and the $28 million inventory write-down resulting from the temporary store closures. The gross margin decline also reflected higher shipping expenses and e-commerce fulfillment costs as a result of significantly higher e-commerce sales growth as well as the fixed costs associated with its two new e-commerce fulfillment centers that opened in the third quarter last year.
SG&A expenses were reduced 17.2 percent to $403.2 million but increased as a percent of sales to 30.2 percent from 25.4 percent due to the sales decline. Expenses were reduced by approximately $90 million following the temporary store closures but that was partially offset by $31 million of incremental associate compensation and safety costs. The $90 million expense reduction included $21 million in income associated with changes in the company's deferred comp plan for investment values for which the corresponding investment loss was recognized in other expense.
Steps Taken To Enhance Liquidity
In response to COVID-19, the company proactively addressed its liquidity needs during the first quarter through two transactions. In March, its revolving credit facility was amended to add $255 million of borrowing capacity, bringing total capacity to $1.855 billion. In April, $575 million aggregate principal amount of its 3.25 percent convertible senior notes were issued, adding over $500 million of net proceeds to its cash position.
As previously announced, Dick's also temporarily suspended its share repurchase program and quarterly dividend program to provide more liquidity. As its business continues to stabilize, the company said it may resume opportunistic share repurchases under its existing authorizations of $1.03 billion.
The company ended the first quarter with $1.5 billion in cash and cash equivalents and $1.4 billion in outstanding borrowings under its revolving credit facility.
Total inventory decreased 2.1 percent at the end of the quarter. Said Lee Belitsky, EVP and CFO, on the call, "Working alongside our brands, we acted decisively to reduce, defer and cancel planned receipts to align with our new sales forecast. For the rest of 2020, we're conservatively planning our inventory receipts; however, we have plenty of liquidity as well as strong relationships with our vendors if we need to opportunistically chase products."
As previously announced on March 19, the company withdrew its fiscal 2020 outlook. The company is not providing an updated outlook at this time.
Stack concurred with Hobart that the stores that have reopened are doing "extremely well," and curbside pickup and overall e-commerce "continues to be very strong, even in the markets where we've reopened."
"Although the business environment of 2020 remains uncertain, DKS is in a position of strength," Stack concluded in his formal comments. "We believe coming out of the current crisis, health and fitness will become even more important to the consumer. As the leader in the sporting goods retail sector, our relationships with key brands have never been stronger, and we are in a great place to support this demand."
He added, "Our experienced management team has a history of successfully navigating difficult market cycles and remains fully committed to managing our business with a long-term view. Perhaps most importantly, our balance sheet is strong, and due to the actions taken when the pandemic first hit, we have enhanced liquidity to emerge from this crisis in an even stronger competitive position. Now, with confidence in our liquidity position and our stores re-opening, we can turn our attention to gaining market share for the remainder of 2020 and positioning our business for profitable growth in 2021."
Photos courtesy DKS