Fireworks, food and the great outdoors are what we think about when it comes to celebrating July 4. Throughout the U.S., observations will differ but whether you live in a small town or big city, we all have our unique way of creating a celebration of Independence Day that reflects our culture as well as our country's history. And nothing says freedom like getting out in the great outdoors.
We all have our favorite destination of choice to see firework displays—and we never seem to tire of watching the sky with anticipation, thrill and delight. But whether you choose to stay home for the holiday and celebrate in your local community, spend time in the backcountry, or in your own backyard—Independence Day is a big deal, so make your star-spangled event extra-special.  Here are two patriotic picks curated for Today for a festive Fourth of July. More to come throughout the week. 
UCO Ware Bamboo Elements Mess Kit, Four-Piece Mess Kit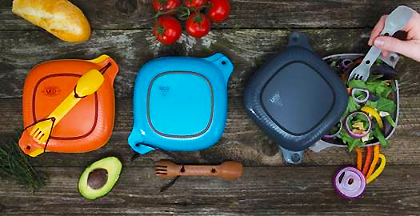 From Seattle-based UCO, comes a new line of non-plastic ware in the brand's Bamboo Elements Mess Kit. Made from 75 percent bamboo fiber and 15 percent corn starch, the Kit includes a leak-proof lid/plate and bowl, a two-piece Switch Spork utensil set and a multi-functional shock cord tethered for securing pieces together or hanging them to dry. The split-grip tab design makes a handhold, and the lid and bowl are curved to match the sides of the Spork.
The Four Piece Mess Kit material is polypropylene and TPE and comes with a lifetime warranty. Dishwasher, microwave and freezer safe, the Kit is leak-proof and lightweight, 8.5oz and includes a lid/plate and bowl with rubberized grips, Utility Spork and multi-functional shock cord tether. Like the Bamboo Elements Mess Kit, the curves are designed to match the sides of the UCO Spork.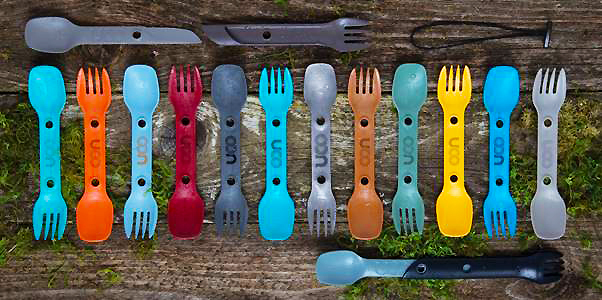 The UCO Ware line includes three utensil options. The Utility Spork—lightweight and easily stackable—is made from glass-filled nylon. The Spork features a micro-serrated edge with two attachment points for fastening it to a pack, hanging it to dry or linking several together. The Titanium Spork is made from titanium and weighs 0.6oz. It features the same micro-serrated edge design and attachment points as the Utility Spork and comes with a tether. Finally, the Switch Spork Utility Set is a four-in-one option—fork, spoon, knife and long utensil. Use can connect the spoon and fork end-to-end for extended length. The new UCO Ware line will be on display at OR Summer Market at the Industrial Revolution Booth #46061-UL.
Vargo No-Fly 2P Tent
Vargo Outdoors, well-known for titanium outdoor products for backpacking, hiking, camping, survival, etc., recently introduced the VargoNo-Fly 2P Tent. Designed and developed as a freestanding tent with an integrated rainfly, the tent includes a patented setup system that eliminates the need for tent pole clips or sleeves, called a quadrapoint system, as shown below.
Essentially, the tent uses four strategically located holes located about a foot from the bottom of the tent that are individually covered to set the tent up fast and efficiently. The packed weight is 2 lbs 12 oz, the Floor measures 86×57 inches and the peak Height measures 43 inches.
Photos courtesy UCO and Vargo Outdoors