SGB got an expert in each field to switch mats for the day and debunk the stereotypes leading consumers to other classes.
Two of the hottest active-lifestyle pursuits today couldn't seem more opposite — CrossFit and Yoga. One known for its brute force and aggressive moves, the other for its calm, quiet and introspective practice.
But do the two have more in common than meets the eye? What happens when you pit CrossFit versus Yoga? Could lifters suddenly swap kettlebells for Kombucha, or meditators discover a love of slamming weights on the floor?
The idea inspired us to conduct a little experiment. We took a local CrossFit expert, Ryan Anderson, and long-time Yoga disciple and teacher Sara Cook, and asked them to switch mats for a day. During the process we uncovered the ill-fitting stereotypes that drive many consumers to avoid one or the other training modality, which brands are most dominant in the studio and gym, and how the two very polar workouts aren't so different at the core.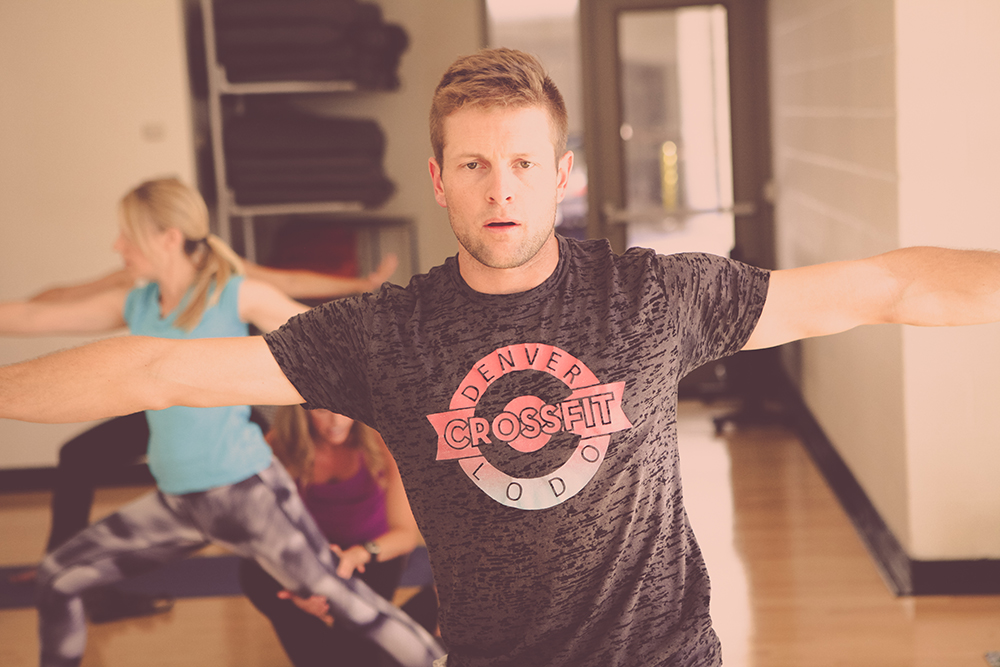 Ryan Anderson
Owner, CrossFit Lodo — Men's Fitness Top 10 Gym in America
Denver, CO
Certified CrossFit Levels 1, 2 and 3, CF Gymnastics, CF Endurance, USA-W Advanced Sport Performance Coach L2, USA-W Club Coach L1, StrongFirst KettleBell Instructor
When we enlisted Ryan to act as our CrossFit guinea pig, his response was, "I'm game." A former professional golfer, Anderson made the transition into CrossFit nine years ago after suffering from hip and knee pain. You wouldn't think the cure would be CrossFit, which is commonly discerned as an injury-provoking workout. The CrossFit organization recently took to court certain falsified claims that pinned the workout as dangerous.
"My injury problems led me down the road to understand movement better, which, at its heart, is what CrossFit is," Anderson said. From his perspective, this is one of the largest misconceptions around the sport — apart from the stereotype of a CrossFitter not being able to stop talking about being a CrossFitter. "It's programmed around function movements and functional fitness. Someone from the outside of the industry who doesn't understand or see the movement patterns could easily see the intensity of the workout as being unsafe."
Anderson pointed out that the de facto Olympics of CrossFit — the Reebok CrossFit Games — are all about form. "For viewers who don't have a sense of how difficult it is to lift a certain weight while maintaining perfect form, it's not an art, but that's what the athletes are being judged on."
Other stereotypes with which the workout is saturated include users being "cult-like," grungy, loud, hardcore and bulky tire-flippers. The cliché demographic is young millennials, to which Anderson gives some credence. At 33, he's considered "an old man" at his gym, but some clients in their 50s and 60s regularly attend WOD (workout of the day).
As for which brand lords over the space, we mentioned the big dog already: Reebok. In 2010, Reebok secured a 10-year partnership that gave its parent Adidas Group Brand a stranglehold on the CrossFit name.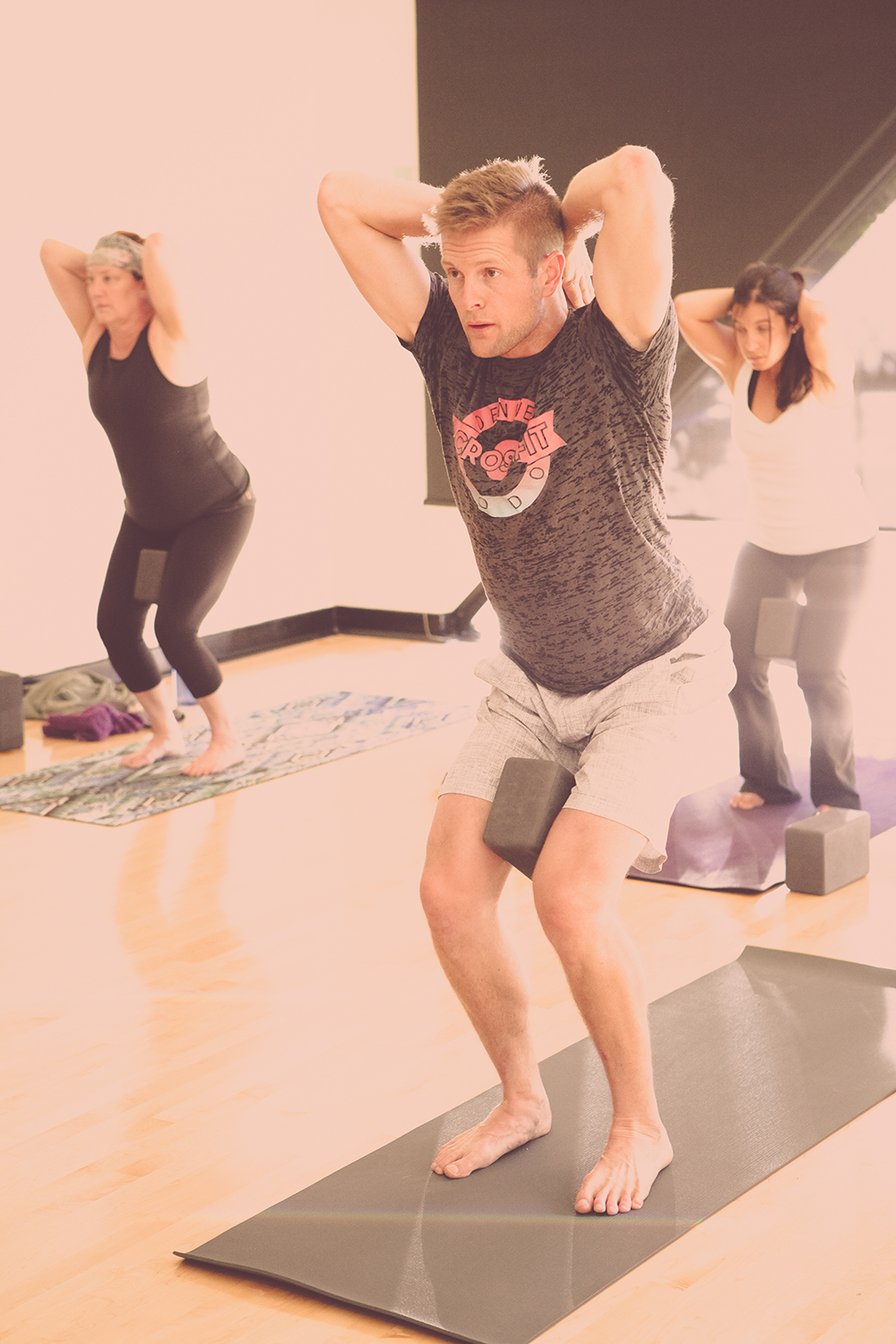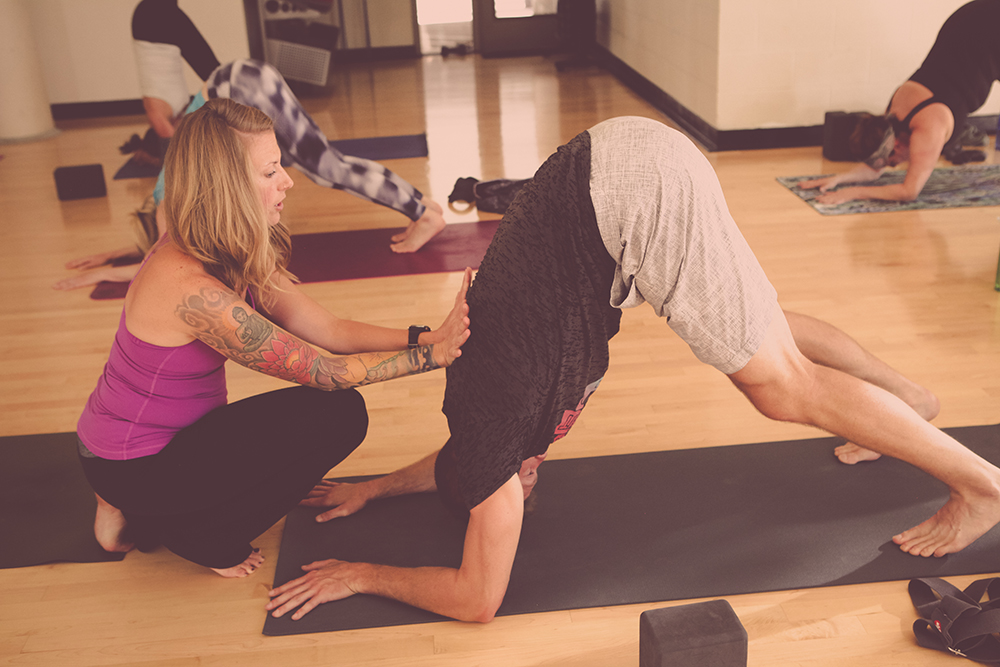 This. Was. Huge. Since CrossFit is a trademark unlike yoga or running, which any brands can use, only Reebok is allowed to attach the qualifier to its products. Most other brands in the space, like Nike or Under Armour, use the term "cross-training" to indicate its use for CrossFit-like exercise. Later in 2012, Reebok dropped its NFL contract and a year later became the title sponsor and official outfitter of the Spartan Race series. Reebok then signed a six-year deal with the UFC in 2014. When you pull everything together, modern-day Reebok has been forged by its ties with CrossFit capitalizing on that "hardcore" association to land other "hardcore" sports deals. The company even collaborated with DuPont Kevlar for a 2015 line.
Ironically for our purposes, Anderson also sees a lot of Lululemon apparel in the CrossFit gym, particularly shorts and tees.
Sara Cook
Founder, Mind + Body Battalion
Denver, CO
Yoga instructor specializing in Vinyasa
Certified 2003, 2004 and 2014
Like the majority of yoga professionals we've spoken with, Cook was kind and calm in the face of an offer to throw her into the eye of a CrossFit workout. The key to Cook saying yes was a deep understanding of her body. Before finding yoga almost 15 years ago, Cook managed Powder Tools — a snowboard shop in Littleton, CO. She found yoga through her manager's friend. Flexibility came easy for Cook, and was the incentive that led her to go back … at first. "It's simple: I liked it because I was good at it. That's a natural response to anyone finding their niche in fitness," Cook said. "But what really kept me coming back was learning about myself through the practice."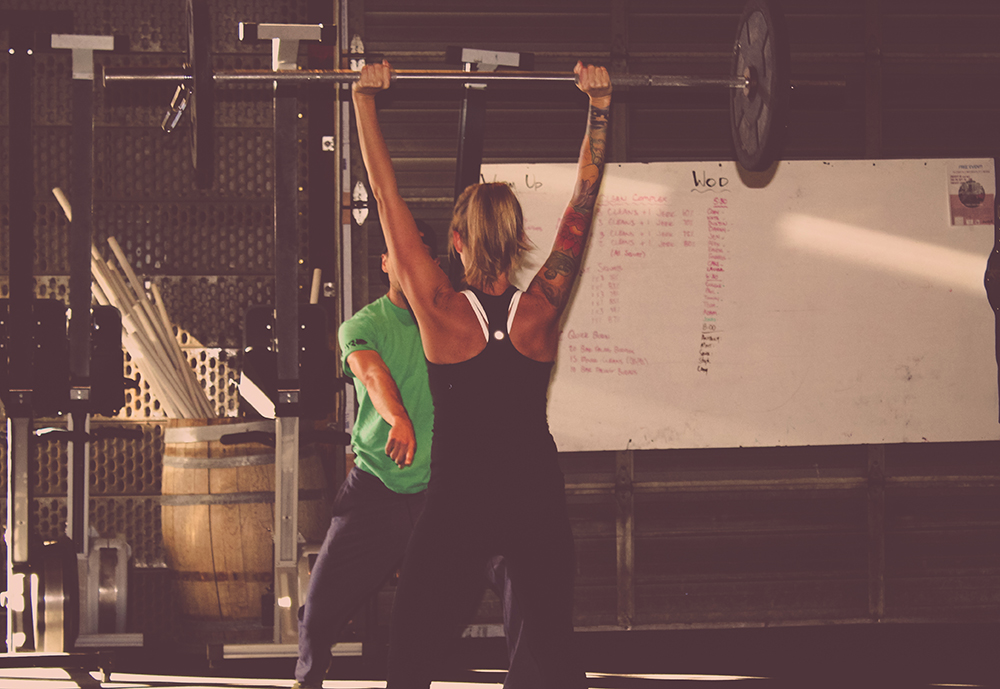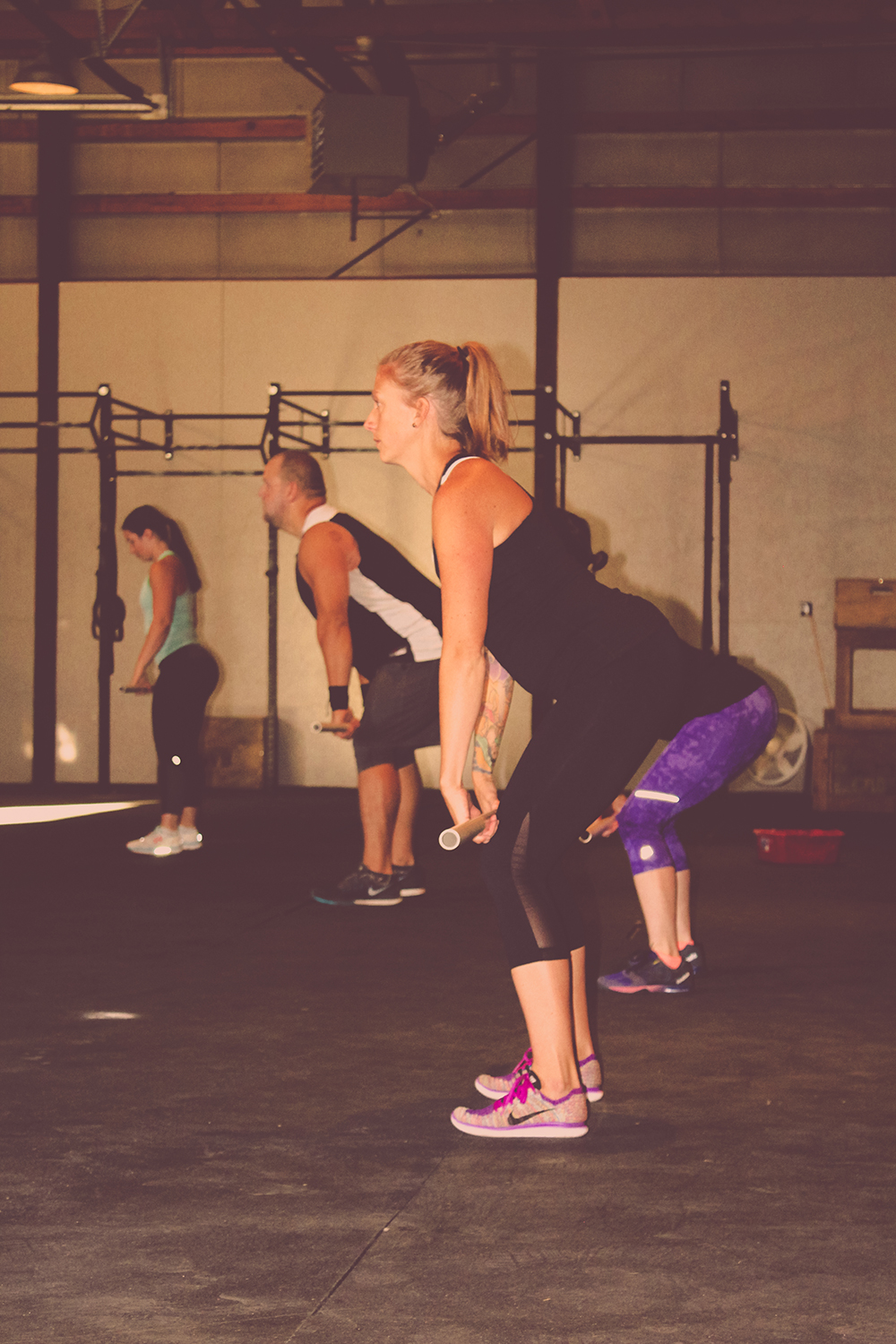 Cook attested to yoga "filling holes in my relationship with myself." She identified this as one of the biggest benefits of the practice that newbies don't anticipate. "Someone coming to yoga is looking for the physical element: flexibility, strength and balance," she added. "But that evolves into a mind-body connection that comes to fruition through movement and into an intuition, wisdom and acceptance of self."
The physical aspect that draws so many to the practice are also the leading cause of deterrence. Cook said every other newbie begins with the fear, "I'm not flexible enough." That's because many social-media platforms seem to have skewed the look of yoga, where perfectly toned young people bend their spines in Scorpion pose.
But for all the glossy coverage yoga gets, it's done a good deal of growing up and evolving into a wellness-based modality. "Sure, the more advanced your practice becomes the more strength it requires, but you are building to that concurrently with growing your reflective power."
Consumers who were previously averse to yoga are following suit as its health benefits become more mainstream. The National Center for Complementary and Integrative Health found that in 2015, yoga was the most popular mind-and-body practice (9.5 percent of U.S. adults participating) alongside chiropractic manipulation, meditation and massage therapy. Apart from looking to yoga for a mind-body solution, The Yoga Alliance reported 36.7 million Americans practice yoga in the U.S. — a 16.7 million increase from four years ago.
Popular festivals like the Wanderlust series and booming studios like CorePower Yoga most likely have a hand in this expansion. And a trend pushing yoga deeper into the entertainment and lifestyle arena is pairing the practice with another activity. Cook calls it the "Yoga plus something" trend, and we're seeing it with a plethora of sub-interest categories (i.e. yoga and beer at Poses and Pints, yoga with dogs, yoga with cars, glow in the dark specials like YogaGlo and Broga for men).
A dominant and not completely false stereotype of the practice is that it's a female activity. American Male participation grew from 4 million to 10 million from 2012 to 2016, but the femme stigma does contribute to men being less inclined to give it a try. As wellness grows as a national agenda for all genders, intense excercise is losing some of its allure. More acceptance is being put on mind-body health, whereas in the past this exploration was seen as soft. We're also beginning to find just how sweaty and hardcore certain yoga styles can be.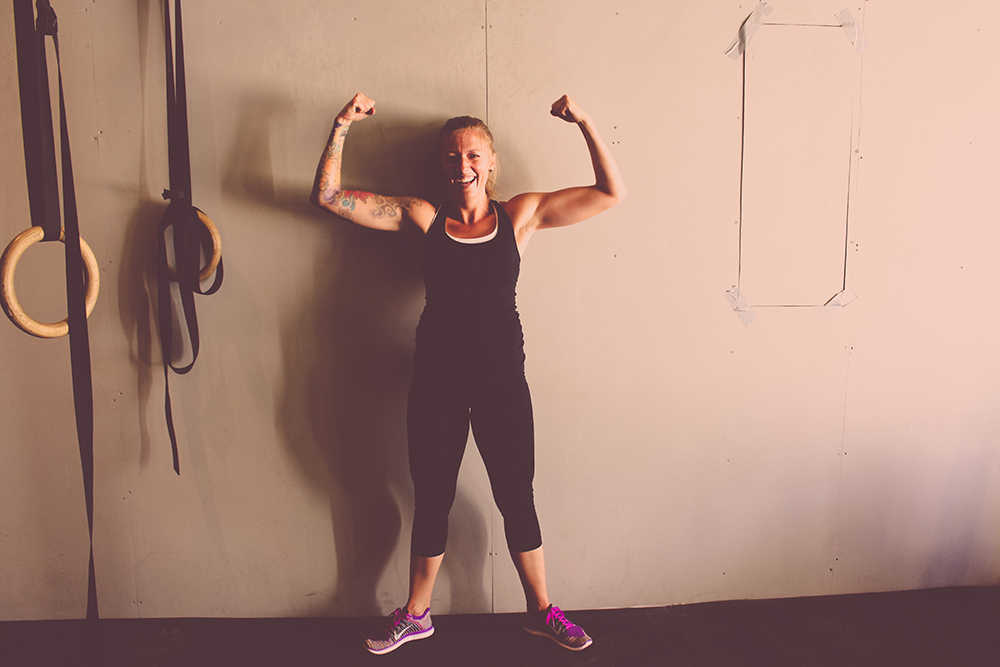 Brands most commonly associated with the practice are beginning to include more outliers from apparel and mats. Cook calls out Suja juice and GT's Kombucha as big names in the studio.
Then of course there's Lululemon. "Everyone yoga and beyond knows about Lululemon, but the second tier of brands encompassing a broader scope of health and wellness products are more worth watching," Cook said. Other household names are Manduka and Gaia (Gaiam's former consumer-product segment that was recently sold to Sequential Brands).
CrossFit Does Dolphin Into Chaturanga
In early October, Anderson was the only male in a room of practicing females, with ages ranging from early 20s to late 60s. He took a mat in the center of the room and was quiet, almost solemn, through the 60-minute class, held at The Freyja Project in Denver.
Despite his obvious strength, the balance required of yoga poses made Anderson's muscles shake. This seemed to surprise him and deepen his internal focus on the moves. He was concentrated on stabilizing and had some trouble incorporating the unique breath flow characteristic of Vinyasa (one breath to each movement). During a particularly difficult transition from Dolphin Pose into Chaturanga, the rest of the class froze. Anderson was the only one to go for the challenging transition (which he nailed).
"I feel relaxed and lengthened in places I haven't had length in for a long time," Anderson commented after class. "I'm aware of the stretch in the back of my body, where I'm normally focused on contraction. There was some comfortability and un-comfortability, but it's completely different from the exhaustion I feel in CrossFit. Yoga quieted my mind, whereas with CrossFit by the end of a class I'm too exhausted to think."
Yoga Does AMRAP Push Press
Cook pulled a rower to the center of the CrossFit Lodo gym on a sunny, October morning. At 8:00 a.m., the turnout was small (three women and two men), but the personality of the proud few brightened the space and brought humor to the class. Plus, the gym had been open since 5 a.m. "I've got butterflies," Cook said, expecting to run laps around the property and lift heavy, hard and fast. "I'm hesitant about being put in a position between honoring my body and alignment and doing what they want."
After rowing, the class learned the technique of a Push Press. Cook glued her eyes to the instructor and slowly mimicked the motions, while other CrossFitters rushed the rehearse. Then came the weight. Cook stacked 30-plus pounds to a bar that already weighed 15. Everyone lifted in their own time, taking breaks to mill around the gym and recover before going for another set. Cook pressed on, going into squats and SplitmJerks with some hesitation, but also success. She seemed surprised at her own strength and moved with the class without looking like a newbie. Toward the end of the hour, another woman came up, introduced herself and rushed to admit she herself had only been practicing for a couple months. There was never a time Cook felt excluded or pushed to a dangerous place.
"It's more of a rush," Cook said after class, "and more broken up than yoga. I was encouraged to calibrate what I can handle for myself and test it out. It's about getting to know your body." Cook posed for an "after" shot and without prompting lifted her arms in a strong display of her biceps.
So, Who Won?
CrossFit and Yoga can't really go head-to-head because they both fit into a health and wellness system that boosts body-mind power. In terms of stereotypes, both modalities can appear daunting depending on the consumer, but in the words of Emerson, unless you try to do something beyond what you have already mastered, you will never grow.
That's the mindset driving the fitness industry forward today.
Photos courtesy Francesca Chiamulera and David Clucas