By Teresa Hartford
"Often imitated but never duplicated", Croakies products are proudly designed and Made in the USA with most of the brand's production in Bozeman, MT. With Yellowstone and Grand Teton National Parks as the backyard, the inspiration remains unchanged—to create best-in-class retention products that inspire everyday adventure.
Chris McCullough, Director, Consumer Brand Marketing for Croakies, is passionate about the brand and the brand's heritage. He talked with us about the company's Founder, the latest brand initiatives and major growth strategies.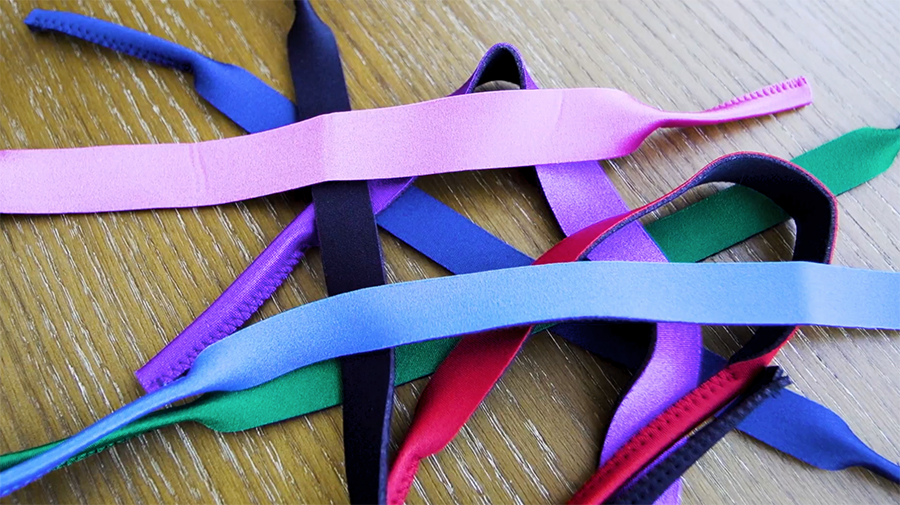 SGB | Croakies is a story of home-grown American Ingenuity.
CM| It's become folklore here in Jackson in this climate and the American West. Robbie Fuller was just a guy working as a ski patroller who cut some excess neoprene he had laying around that he used on the river and stitched it together to make the first Croakie. That was the nickname given by the ski patrol community for something that didn't have a name.
At that time skiing and sunglasses were much more common than today. The guys then needed a product that would function in unison with their sunglasses to protect their eyes from the glare of the snow and climate, which changes so rapidly here. Croakies went from being widely adopted locally, to a patented product that gained national and then international traction, especially in the 1980s when the outdoor lifestyle movement was in full swing and product launches were rampant.
SGB | Before Fuller created the original Croakies, eyewear retainers did not exist.
CM | That is one of the core statements of our company. "We created Croakies which, in turn, created the category." Today, there are many competitor brands in the space, but we were the first. And the reason Fuller's idea was so well adopted was that the product fundamentally made sense and was the solution people needed.
SGB | Today the Croakies community is everywhere from beach lifestyle to the core outdoor market.
CM | Regardless of where the product spreads, we have users that wear Croakies even if they have never skied. And from a dealer and consumer perspective, no one is off the radar. Any sunglass user can find a use for Croakies, and any eyewear user who wears prescription eyewear can find a use for Croakies. And now with our lifestyle products like belts, leashes and dog collars, we touch the broadest range of consumers.
SGB | Croakies has become a lifestyle brand.
CM | As the company matured, our approach became more strategic in shaping a lifestyle brand and deciding what the future would hold. Our focus is on product innovation with consumer demographics in mind.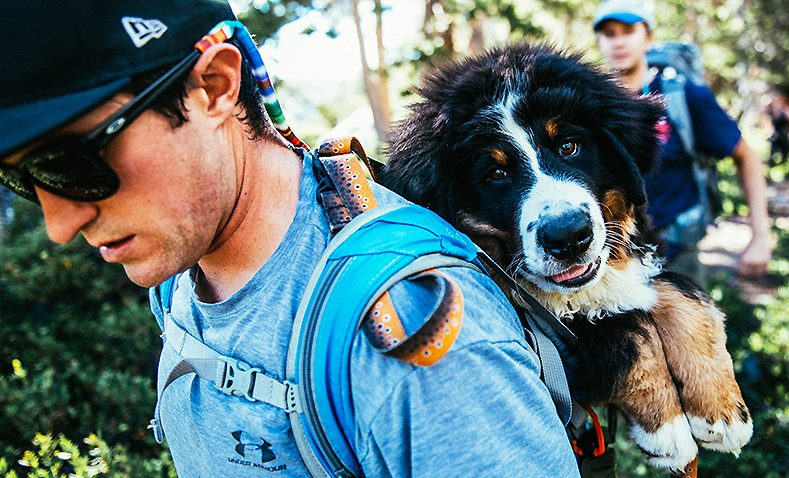 SGB | What are the two best-selling products in the collection?
CM | Our traditional neoprene retainers in part because they are the definition of the category. They cover a multitude of uses. Neoprene is a very effective material. The way the stitching works, the harder you pull on the retainer, the harder it grips your eyewear temples, which is functionally effective.
There is also a lot of real estate for printing—and that has become such a huge part of our brand—the graphics and artistic inspiration whether it's color, design or harkening back to when the product was invented. This sits very well for us. It shows that the product continues to be relevant.
SGB | It's powerful that one product can have such relevance across so many different consumer demographics. CM |In certain circles, the original Croakies is like a badge of honor. There's just a certain vibe, but it stretches so far beyond that. It is powerful.
The Arch Endless Retainer is one of our newer products that is also quickly becoming one of our top-selling products. The retainer doesn't afford the real estate for bright graphics; instead, we coat the stainless steel cable. It's an entirely different approach but very popular with athletes in the major categories including standup paddlers, trail runners and the fishing space because it's incredibly low profile. It doesn't get tangled in your hair, and it's an articulating and interchangeable item. For someone who might wear reading glasses and sunglasses, they can switch out the articulating rubber ends. It's also a helpful end-user solution.
SGB | What is the one item that continues to tell the Croakies stories the strongest?
CM | Our belt line because the category spreads the wealth around the idea of outdoor retention product and leverages the concept of lifestyle.

We deliberately created the belt collection to complement our consumer demographic, and now we see that bleed into much more traditional fashion retail based on the fact that we have a plethora of print assortments. You only have to look as far as other accessories in this world, whether it be socks or other categories. Sublimated patterns and prints have become so prominent, and the idea of having a little bit of personality to compliment neutral tone shorts or shirts is popular. For our brand, that's certainly an area we are excited about it and continues to tell the story around life's everyday adventures. It doesn't always have to be about the one-percent of extreme pursuits. It can be everything. Our belts can be worn to work as much as they can be worn for climbing, biking and with a pair of hiking shorts.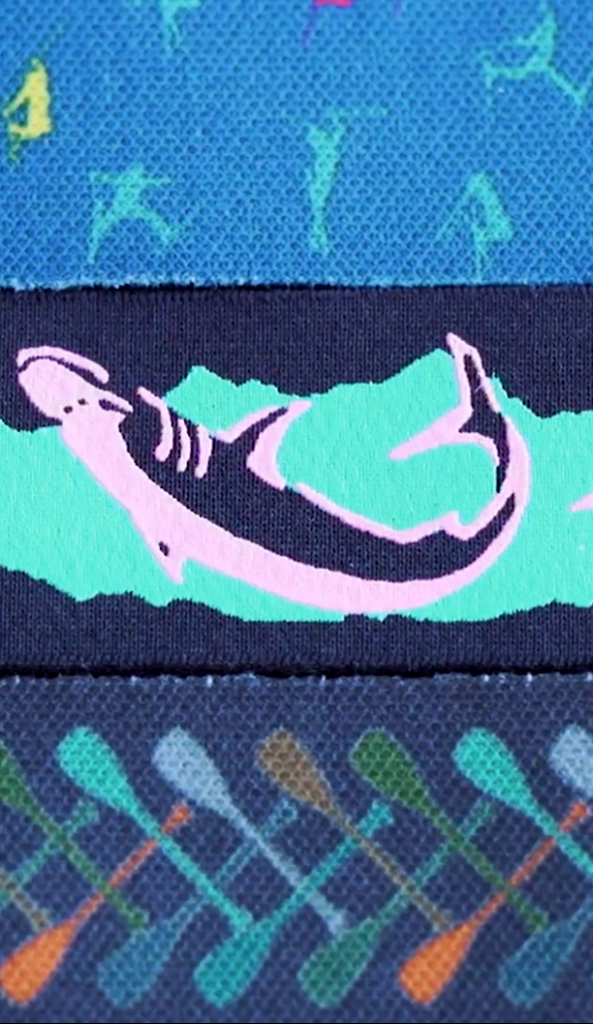 SGB | There is a consistent color palette that runs through the entire collection, which makes a strong, unified brand statement.
CM | First and foremost, we want to have consistency across our collections, whether it be our dog products, lanyards, belts, or eyewear retainers. We want our collections to family together across different categories first. And, then there are certainly core color statements that summarize the brand. It's not necessarily intentional, but it is intended to share prints and colors across those collections. If consumers call that out, then we've done our job in creating the DNA around the use of color.
We perform many color studies when we introduce new prints and patterns, but we also do the same when we continue to keep iconic prints and colors in the line—this makes up the nexus of our assortment.
SGB | What is the iconic Crockies pattern?
CM | Leading the charge would be the shark and pineapple prints, and bright 80s inspired colors in pinks and blues complimented by tonal black, greens and beiges. We try to implement that even in new styles.
SGB | Croakies new website recently launched. The filter features and site architecture easily navigates through the product collections.
CM | The most notable change to the site comes from the launch of our interactive Build Your Own Belt program which gives consumers personalized shopping experience, mixing and matching buckle and webbing combinations to create a belt designed to fit their style. Now we have an opportunity to present this to consumers in an interactive way.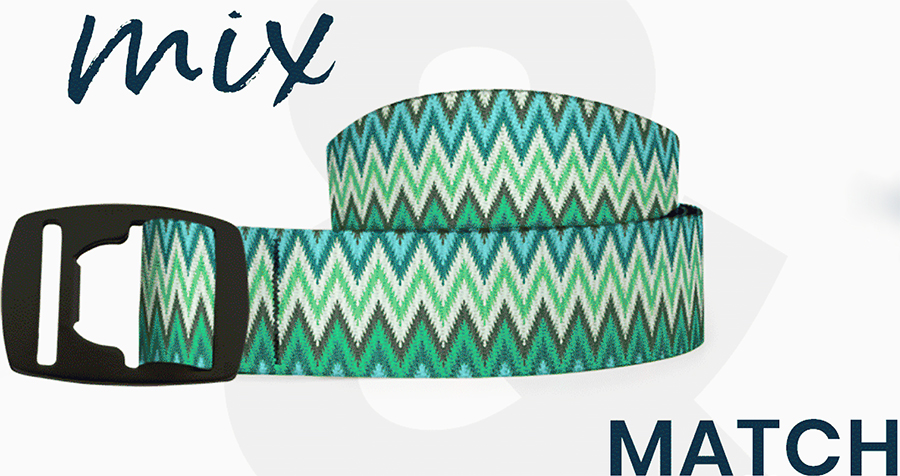 SGB | The new website moves the brand forward to give consumers the best possible digital shopping experience.
CM | The unveiling of our new website this year provides new customers and brand partners with an interactive view into the full breadth of Croakies growing portfolio of outdoor retention products. And earlier this year, we also introduced our Lifetime Warranty Policy, another part of the company's commitment to providing the best possible service to our consumer base. It's also a testament to the quality we put into making our products and shows we stand behind them.
SGB | Are you manufacturing in the U.S.?
CM | Our products are either made in the U.S. using domestic materials in Bozeman, or we are importing materials and finishing the production in Bozeman. The only exception is our World Cords, that are designed and made by hand in countries around the world.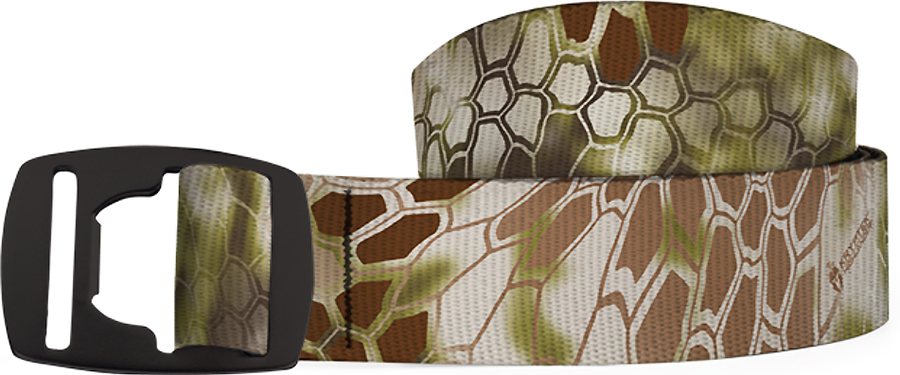 Our design team is based in Bozeman and located a stone's throw away from the manufacturing floor. They can generate a branded product on the day artwork is approved. It's remarkable, as an artist, to have the ability to be able to create and test how a product will look and function in real time and have the finished product completed for view. When you get into some of our camo-licensed collection with super intricate designs like Krypteck, shown left, it's as important as color testing as it is procuring the artwork through the partner.
SGB | What are the major growth strategies Croakies has planned?
CM | One, the redesign of our website, which is up and running. We want consumers and our dealer partners to be able to go through the site and understand the full breadth of the line quickly and efficiently.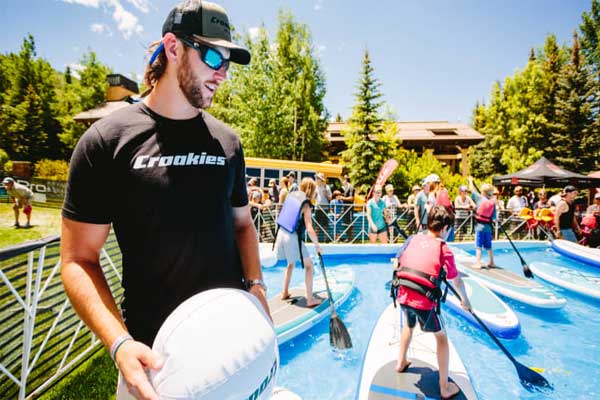 From our team standpoint, it's also about finding appropriate consumer touchpoints and event partnerships. The GoPro Mountain Games continues to be a massively important part of our year. It's an opportunity to get in front of a wide range of consumers alongside some very appropriate brands. And, we are always looking at similar opportunities elsewhere in the U.S. that present that volume of spectators and attendees. It all harkens back to brand strength and elevating that brand knowledge around a consumer base, and hopefully, we are reaching a younger audience in conjunction with our core customer that has been with the brand for a very long time—and then creating product solutions that people are going to be proud to own.
We are continuing to optimize our print assortments and identifying artist collaborations that are topical and relevant and reach a broader audience.
SGB | Is selling on Amazon a good thing for the brand?
CM | That's a fair question. Amazon is something that cannot be ignored. There has been so much data as of late around Amazon both from a conversion standpoint but also from a surge perspective. The numbers continue to evolve. Somewhere in the range of 54-percent of product searches are on Amazon now, which is just monumental. It's not a channel that can be ignored.
We certainly have a place there, and it's something that we are sensitive to ensure we are supporting your existing channels. It comes back to trying to reach the broadest consumer base and hammering home product and brand knowledge so that people can make that decision whether loading a cart on Amazon to outfit their family for an upcoming vacation or heading to a prominent shopping location to do the same thing. It's a part of our strategy to be on Amazon, but it's a part and not leading the charge and continues to be an area that we are cautious about and monitoring.
SGB | With or without Amazon, customer-facing is paramount to Croakies.
CM |100-percent. We want to be able to walk into any specialty or big box store anywhere in the country and feel confident that our product is going to be there. That can only happen by our creating the consumer demand that that retailer then says 'I must have this' because people are coming in and asking for it.
It's also critical that, as a partner, we are operationally efficient and that we are providing the best service to our dealers and consumers—and we are easy to work with. As a company, if we maintain those commitments, then it's a realistic goal that we become ubiquitous with outdoor sporting goods retailers.
Photos courtesy Croakies