From turning old fishing nets into sunglasses to a Kick Plastic campaign and releasing its first Protect Report, Costa Sunglasses is all about shades and sustainability. Moving under the Essilor portfolio in 2014 and merging with Italy's Luxottica portfolio in 2019, the Daytona Beach, FL, brand is all about conservation as it brings new models to market.
SGB Executive caught up with its vice president of marketing, TJ McMeniman, on the brand's partnerships geared toward preservation, ongoing conservation initiatives and new styles of shades hitting retailers' shelves.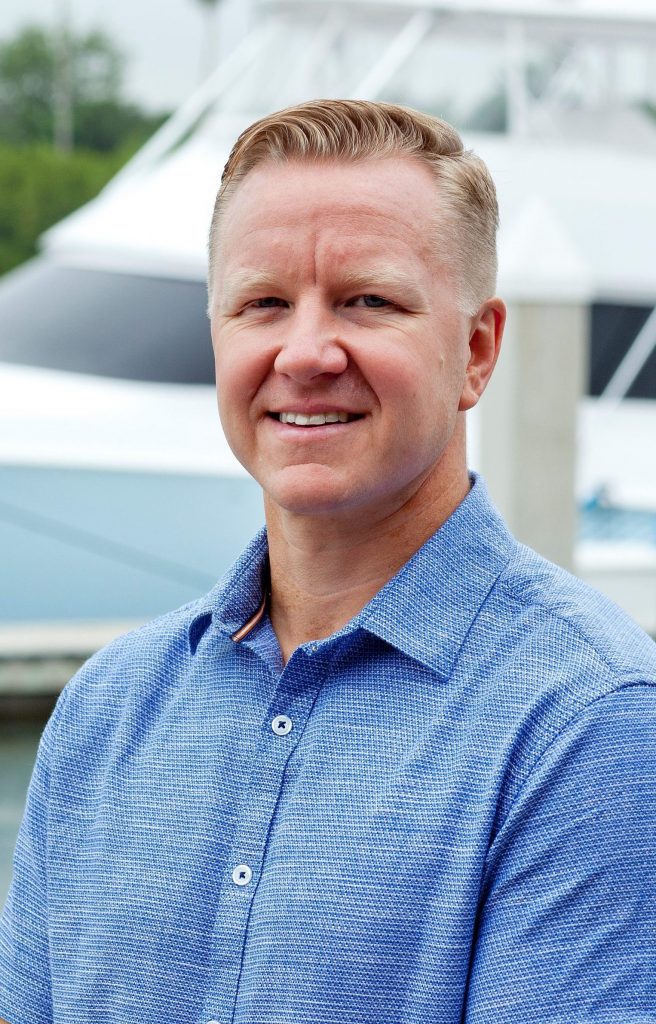 How has business been during the pandemic? One silver lining is the increased interest in outdoor activities, especially fishing. Many states are reporting double-digit growth in license sales, and a lot of retailers have seen an increase in business, which no one was expecting. We're psyched to see so many new anglers out on the water. From a business perspective, we've been experiencing fast growth but have been facing the same challenges as the rest of the industry. We've had to be flexible, and keeping up with the increased demand from an inventory perspective has been a challenge. We're working hard to get back on track, but we've weathered the storm better than a lot of organizations. Our brand health is strong, and I attribute that to our core fishing community and the way we approach branding and marketing. We've always focused on how best to engage with and serve our community, which has helped us through the pandemic.
How did you get through the hurdles COVID-19 presented? Costa is an aspirational brand that encourages exploration. Our products perform best in some of the harshest conditions; however, with non-essential travel coming to a halt, we had to pivot. We rallied the team together and got creative. We used the opportunity to celebrate the local waters in our backyard. We called it "Bring the Water Home." We leveraged our network of ambassadors and pros to help us create authentic, lo-fi content that encouraged our fans to explore locally, where, and however, they could. The new reality we found ourselves in was galvanizing and resonated with people. This was reinforced with the shift we all saw toward outdoor recreation. With malls, bars and restaurants closed, everyone turned to the outdoors to spend time together safely. And fishing was a big part of that.
How are things running at the new location, and under Luxottica? Moving under the Luxottica portfolio over a year ago put us in a unique position to grow the brand. The opportunities that come with a larger parent company—such as high-quality manufacturing and expanded distribution—have helped us grow and share the Costa story and purpose with more customers. I couldn't be prouder of our team. Everyone got on board with the transition, which has brought us closer together. We also went fully remote during the pandemic, which worked well. Companies that have been nimble and able to modernize are going to win in the long run, and we're definitely in that boat.
Tell us about your Protect Report. Why is it so important to your mission? We've always been driven by three goals: build the best sunglasses on the planet for those who live to be on the water, protecting the waters we love and inspiring others to do the same. We were founded by anglers and people who relied on healthy fisheries for what they love most—fishing.  Conservation has always been part of who we are, and always will be. The Protect Report simply takes years of that work and puts it into writing. It also gives us data to hold us accountable and help define where we go next.  It's our internal "report card" in a sense.
We started it in 2019 with the goal of quantifying our work, which falls into four pillars: Protect our fisheries and waterways; Reduce ocean plastic pollution; Educate and empower future generations; and Restore and rebuild coastal communities. We've been leading the charge to protect our water world for more than three decades, and it's been great to see the boating, fishing and outdoor industries getting involved. And consumers, too. We've seen a shift in consumers choosing to spend their dollars with brands that align with their values.
What is your Untangled Collection, and how is it doing? It's one of the ways we reduce our environmental footprint and help eliminate fishing net pollution from damaging ecosystems and trapping marine life. We partner with Bureo, an organization that works with fishermen in South America to collect and recycle discarded fishing nets, turning them into products like The Untangled Collection. To date, Bureo has collected more than 3.2 million pounds of discarded fishing nets and is growing its program to include more fishing communities throughout South America.
The collection also features our polarized and color-enhancing lens technology with an aim to total supply chain circularity. We've continued to evolve the material and are working on a special project that will launch this summer. No other program has the same scale and sustainable supply chain opportunity as this one.
More than 700 guides and outfitters have signed onto Costa's Kick Plastic initiative. Are they eager to help, and what has been accomplished? The program is a way to engage our core community of anglers. We're lucky to have so many partners who represent 14 countries, and that have signed on to participate. Together, we've eliminated more than three million single-use plastic water bottles since we launched the program in 2016. One of our partners, Casa Vieja Lodge in Guatemala, has eliminated all single-use plastic water bottles at its lodge and aboard its fleet of nine boats. They use a reverse osmosis water treatment system to clean their water and give guests a reusable water bottle upon arrival. Before the program, the lodge averaged 80,000 single-use plastic water bottles a season. The Kick Plastic program has been a game-changer for the lodge's plastic footprint and has given the logistical challenges of the location inspiration for other worldwide outfitters.
What's the OneCoast program all about and how successful has it been? The program helps bring relief to coastal families affected by natural disasters. After Hurricanes Harvey, Irma and Maria ravaged coastlines in 2017, we launched OneCoast to bring relief to affected communities through the purchase of OneCoast apparel, direct donations and volunteering. We also partnered with the International Game and Fish Association to create the Worldwide Anglers Relief Fund, which provides financial support to angling boat captains, guides and crew members in the wake of major natural disasters. To date, it's disbursed more than $100,000 to recreational angling associations in Florida, Texas, Puerto Rico, Belize, and the Bahamas to help the local fishing community recover from natural disasters.
Costa has also partnered with IndiFly to develop sustainable fly-fishing ecotourism businesses. How's that going? Indifly was born out of a Costa project in partnership with one of our pros, Oliver White. The first project was a small village in the heart of the South American rainforest where we helped develop a fly-fishing ecotourism business. The project then turned into a model that could be replicated elsewhere. Additional projects include Guyana, French Polynesia and the Wind River Reservation in Wyoming. The businesses create an economy in these remote locations and help protect the local culture and waters. The Wind River program just kicked off and is going well. The Reservation is not only a world-class fishing destination but an amazing opportunity to work with the Shoshone and Arapaho tribes to empower the communities by creating sustainable jobs and opportunities for kids to engage with their culture and the outdoors and raise awareness of the Reservation as an outdoor destination. It's a win, win on all levels.
On the saltwater side, you're teaming with groups like The Billfish Foundation and Bonefish Tarpon Trust. What's the thrust of those partnerships? We've been longtime supporters of both organizations. The Billfish Foundation works to advance the conservation and responsible management of billfish and associated species through research, education and advocacy. We're key supporters of its tagging project, which gathers data on fish populations to help management efforts and their ecosystems. The Bonefish Tarpon Trust works to conserve bonefish, tarpon and permit and their habitat. We're primary partners of their Project Permit, which tags permits to better understand their movement and habitat use to help create conservation initiatives. We also partner with Ocearch, which tags sharks for the same reason. The data helps us better protect our waters.
Tell us about the Casting for Recovery program? This partnership came from Costa pro Hilary Hutcheson. The organization provides free, healing, outdoor fly fishing retreats for women with breast cancer. The gentle motion of fly-casting is great physical therapy for women who have had surgery or radiation as part of their treatment. It's one of the many organizations we partner with that introduces more people to the inspiring and healing powers of spending time on the water.
Let's move onto product. Any trends you're seeing in the eyewear category? We're seeing more anglers enter the market asking for versatile eyewear solutions. They want glasses that perform at a high level but also have style. Some of our new glasses are targeted to younger anglers and are inspired by what you might see on the West Coast. We're also seeing other brands enter the fishing market. We feel lucky to be ahead of the curve in technology specific to anglers—color enhancing lenses, polarization, venting, Hydrolite grips, and more.
Fogging has also become a hot topic in eyewear because of masks and COVID-19. A lot of anglers fish in hot, humid conditions, so we're always looking for new ways to reduce fogging. An example is our new Pro Series frames that have a fully adjustable and vented nose pad, sweat channels and eyewire drains to help keep your vision clear.
How are your two new Pro frames, the Blackfin and Fantail, being received? They're crushing it in-store and online. The original Blackfin and Fantail were already some of our best-sellers, but the new frames incorporate new technology to make the best even better. From the get-go, we worked closely with our pros to dial out every detail. Some of the new technology includes sweat channels and eyewire drains to keep you cool and your vision clear; improved Hydrolite grips to keep the frames in place; adjustable and ventilated nose pads for a customizable fit and reduced fogging; side shields and hooding to keep light from leaking in; and metal keeper slots to keep your frames from going overboard. You can never be 100 percent sure how a new product will do, which is why we're happy to see this line-up do so well. It's the best performing launch we've ever had.
What else can consumers expect to see from Costa? We have a lot coming down the pipeline. Expect a few new product launches and announcements this summer and a national brand campaign to generate brand awareness and to connect and engage with our community. We're also looking forward to products being more available across the U.S. and in key coastal markets globally. Even with all of the changes we've seen, there's one thing we won't change—our commitment to building the best sunglasses on the market for anglers, our fierce commitment to sustainability and our grassroots approach to marketing and community engagement. This is who we are as a brand.
Photos courtesy Costa