By Eric Smith
A few years ago, when Justin Gardner was working in the regenerative wound care industry, his agency created a skin repair technology that it sold to hospitals for various healing applications.
The product killed bacteria without harsh chemicals and also sped the recovery process, so Gardner would always pack some for his own personal care when setting off on adventures near and far. After all, what skier, surfer, hiker or runner hasn't needed to treat a cut, scrape, scratch or gash?
"I'm an avid outdoorsman and traveler, so I started to take it with me on my surf trips and all my explorations around the world, and it just became that staple," Gardner told SGB during a recent conversation.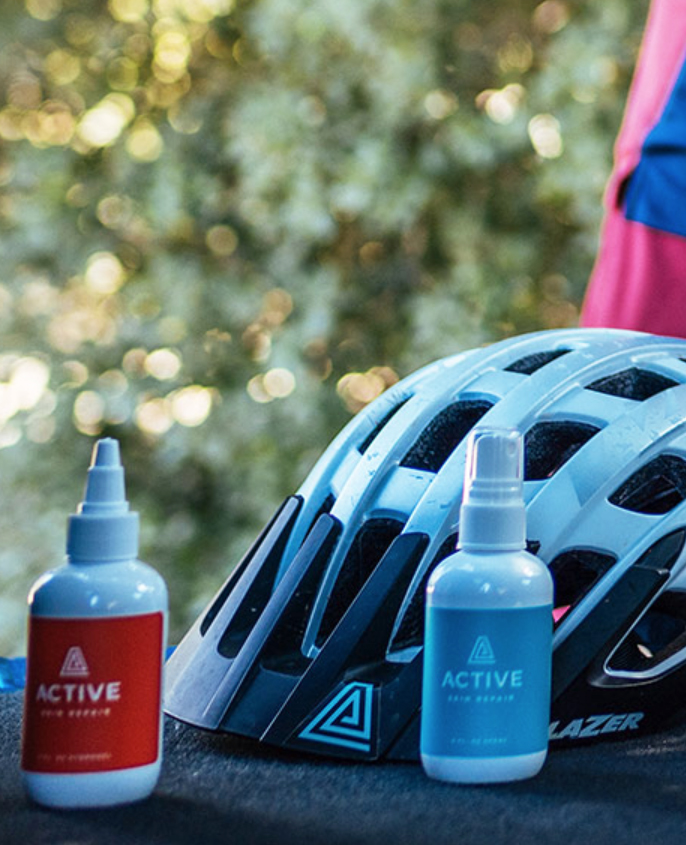 The skin repair product became so popular among his traveling partners and other surfers who saw how well the product worked that they began asking for samples. That's when Gardner glimpsed a consumer market well beyond the health care industry.
"Everywhere I went, I found all types of different applications," he said. "I also noticed that when I handed it to friends, everybody else started to become evangelical about it as well."
The rapidly growing appeal of the wound care product, whose active ingredient is Hypochlorous (HOCl), inspired Gardner to acquire the product's over-the-counter license from the medical supplier and launch a company to bring it to market. Let's give the evangelists what they want and create more of them in the process, he thought.
In January 2017, Gardner formed BLDG Active in La Jolla, CA, with three partners—Jason Baldessari, whose background is in the action and outdoor sports space; Mat Robar, who has a strong digital skill set; and Dean Tozer, an investor who was one of Gardner's clients in the regenerative medicine company and also works for a health care private equity fund.
BLDG Active began with two products—a spray and a gel—that are 100 percent natural, non-toxic, antibiotic-free and non-sensitizing (meaning they don't sting). The company's tagline is "built on a foundation of biotech entrepreneurship and a love for outdoor sports," and it fittingly debuted at the GoPro Mountain Games in Vail, CO, about six months after launching.
Ever since then, the company has been adding employees and expanding its brand at a healthy pace, and Gardner, the CEO, said the focus now is taking BLDG Active to the next level.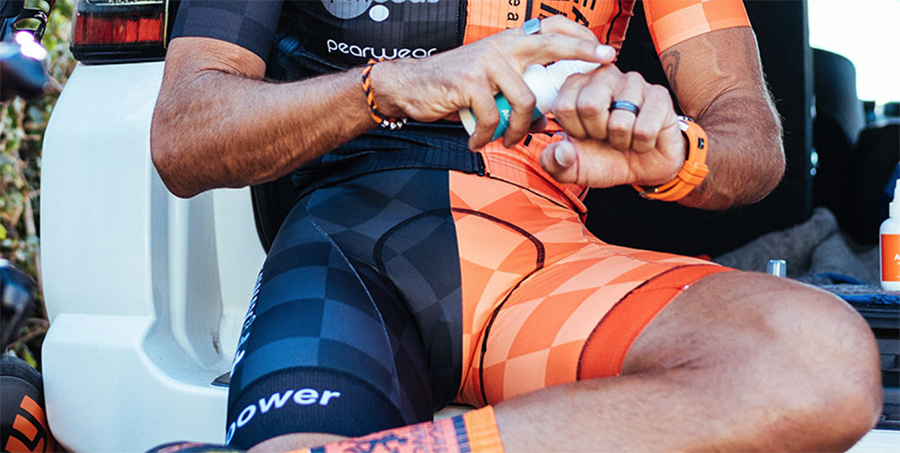 The company has a cadre of new additions to help grow the brand, including athlete ambassadors such as mountain biker Brian Lopes and surfer Damien Hobgood, as well as a medical director and a content director. The company even brought on a filmmaker to elevate its branding and marketing efforts.
As part of this new chapter, the company is giving its brand a refresh, which includes some alterations to the logo and an emphasis on an updated go-to-market name for its two flagship products—now called Active Skin Repair to differentiate from the formal corporate name, BLDG Active.
But Gardner said the biggest change is the debut of a kid's and baby line, an idea that came from listening to the families of the company's own athlete ambassadors and testers.

"All the wives of our athletes and partners just kept coming to us and saying, 'We love the product and we think you should be marketing to women more—and this is a product that should be used on kids,'" said Gardner, who knew that was a logical next step. "The uniqueness of Active Skin Repair is the multifunctional aspect of it, so it works on cuts, scrapes, rashes, chafing. For kids—and we've found this to be incredibly valuable—it doesn't sting. It's easy to spray on a child and it works on things like diaper rash."
Active Skin Repair Kids will launch May 1, and Gardner said the new line will help BLDG Active evolve its brand and solidify its position in the marketplace as a mix between skincare and first aid—a new category called skin repair.
"We want to understand what resonates with the consumer from a messaging side, so a lot of 2017 and 2018 was about proof of concept for us—listening to the customer and understanding who is using the product and how they're using the product," Gardner said. "The key message is that it's clinically proven, that it's a medical-grade formulation, that it's used in hospitals, that it's natural and nontoxic, and that it's multifunctional. Also, the product itself is biodegradable. Neosporin is petroleum-based, so it's much more toxic and harmful to the environment than our products."
As BLDG Active hones its messaging and finds new ways to resonate with consumers, it's also planning to double down on its channel strategy, which has been and will continue to be focused on specialty retail. Active Skin Care is in more than 300 doors right now, Gardner said, and the company has found success getting the product near counters where it doesn't take up too much space yet provides nice margins for the retailer.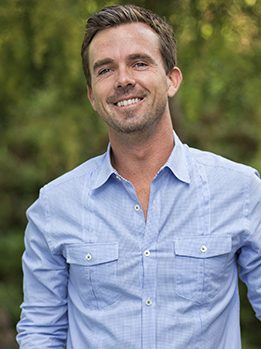 "The adoption from the specialty retail side has been fantastic because for them it doesn't cannibalize anything they currently have," said Gardner, pictured right. "It's something their customers buy, so it was a revenue stream that was walking out of their store. Most importantly, it's high margin and low footprint since it doesn't take up a lot of space."
Gardner said the company doesn't disclose revenue, but he told SGB that from 2017 to 2018, BLDG Active grew 10x and is quickly approaching seven figures, though things might slow down due to ongoing product and business expansion.
"I'd love to keep growing 10x, but that won't happen," Gardner said. "But if we can double our growth year over year, I think we're on a great path."
That path is centered on the outdoor market. The company exhibited at Outdoor Retailer soon after launching, setting up a 10×10 booth on the show floor, only to learn—rather quickly—that they were out of their element in terms of capital and not quite ready for that much exposure that early in the company's lifecycle.
"It was nice to see and talk to people, but we realized that when we go back, we want to have the budget to support a good presence," Gardner said. "It would probably take a more formal raise for us to go back into some of those larger trade shows."
That's not on tap in 2019, he said, but the company recently added some new distributors, some of whom display products such as Active Skin Repair at their own trade show booths. Pair that with grassroots messaging via influencers and donating to 1% for the Planet, and it's clear that BLDG Active is fully committed to the active lifestyle marketplace.
"Instead of going into mass market stores and trying to compete against Neosporin—which would require a significant capital raising—we decided to start in an area that we felt we could build a brand that was authentic and would do well in specialty retail," Gardner said. "It didn't require the capital that it would go into big-box retail. It also allows us to go up front, on the counters, next to the sunscreens. It allows us to educate the staff, which is more unique than going into the back shelf of a wound care section in a Rite Aid."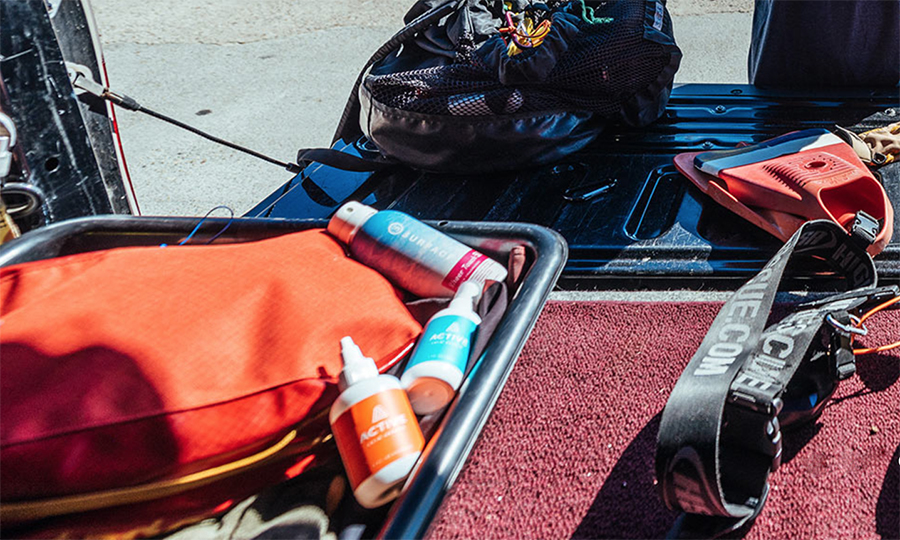 The company does plan to have a capital raise this year, which will allow it to be more aggressive with advertising and marketing, Gardner said. At that point, the goal is to get Active Skin Repair into the hands of more consumers by further investing in R&D, marketing and distribution without turning its back on the channels that brought the company this far. In other words, BLDG Active wants to grow the top and bottom lines while staying true to its roots.
"The next step for us, which is coming with the kids and the baby line, is to market to the entire family. And then it will be to add other products into our portfolio," Gardner said. "That will be focused around clinically proven, peer-reviewed products that are also environmentally and naturally produced. We're looking to find what that right next product is, but our ambition is never to go mass market because it's about building a solid brand for us within this space."
Photos courtesy BLDG Active
[author] [author_image timthumb='on']https://s.gravatar.com/avatar/dec6c8d990a5a173d9ae43e334e44145?s=80[/author_image] [author_info]Eric Smith is Senior Business Editor at SGB Media. Reach him at eric@sgbonline.com or 303-578-7008. Follow on Twitter or connect on LinkedIn.[/author_info] [/author]