The Challenged Athletes Foundation (CAF) hired Todd Setter as its new director of events, effective immediately.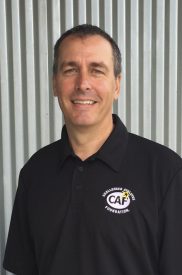 The San Diego-based organization provides opportunities and support to people with physical challenges so they can pursue active lifestyles through physical fitness and competitive athletics. CAF believes that involvement in sports at any level increases self-esteem, encourages independence and enhances quality of life.
Todd joins Team CAF after holding leadership roles as senior vice president of events for Ride 2 Recovery, a national nonprofit that supports injured veterans through cycling-based programs. Previously, he worked at Zero – The End of Prostate Cancer, a national nonprofit with the mission of ending prostate cancer, as the director of community engagement. He was also the national director for the run/walk event series for the Colon Cancer Alliance.
"I have always been passionate about helping others in the local community and love being a part of organizations that truly make a difference in people's lives. I am so excited to join the Challenged Athletes Foundation team and can't wait to expand upon the incredible work that they do, while making a positive impact for even more individuals," said Setter.
Photo courtesy Challenged Athletes Foundation