Despite hurdles, Kent International pushes ahead with its U.S. assembly operation.
By Charlie Lunan
You might call Kent International Inc. Chairman and CEO Arnold Kamler a masochist, but such are the stakes of rebuilding a supply chain in the United States from scratch.
In January 2014, New Jersey-based Kent International founded Bicycle Corporation of America (BCA) to help Walmart Stores Inc. reach its goal of creating 250,000 U.S. manufacturing jobs by 2023. BCA pledged to invest $4.3 million to establish a 200,000-square-foot assembly plant in Manning, SC. Kamler boldly shared his goals: BCA would strive to source 60 percent of its components domestically and produce 1 million bikes annually by 2018.
Nearly two years later, Kamler has pushed back his production goal two years. He said BCA is on track to assemble 300,000 bikes this year, 450,000 in 2017 and 600,000 in 2018. The venture is designed to break even in the 400,000-to-500,000 unit range.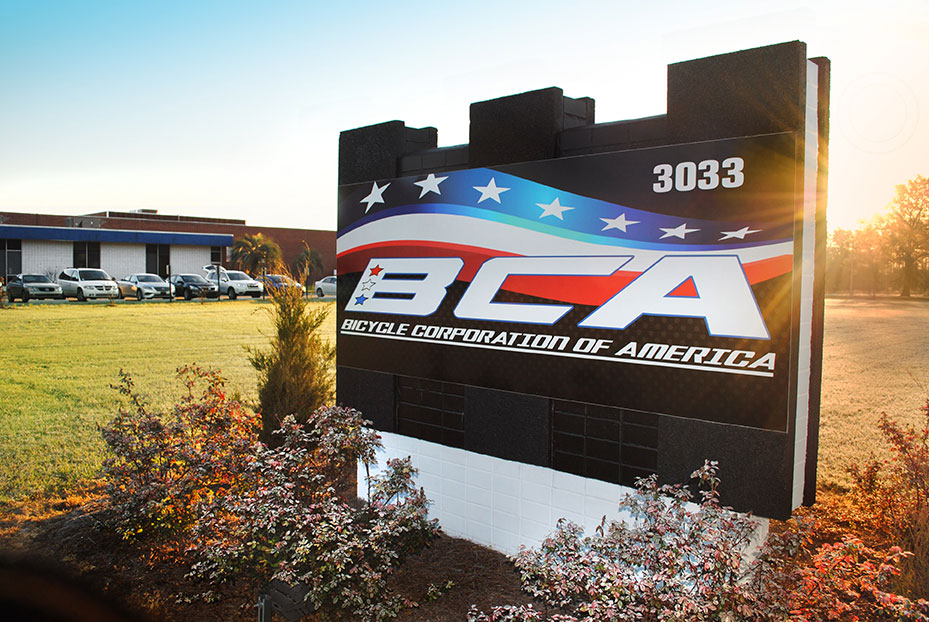 "We are a little behind that goal, but not far behind," Kamler told SGB. "We now expect we will hit 1 million by 2020."
What's the snag? The answer to that question goes back to 1991 when Kent International shuttered its U.S. manufacturing operations after 12 years of building its own forks, frames and handle bars in the United States.
"We went back to importing because prices in China were going 5 percent lower year after year," Kamler recalled. "In 1991 we could buy a complete bike in China FOB for less than the cost of raw materials."
A quarter century later and the tide is turning again, but this time it's due to rising costs in China.
"They are fighting like crazy in China to hold on in a much more difficult labor market," Kamler explained. "Turnover is 20 percent a month. If we try to go into the interior, any savings on labor will be mitigated by overland freight."
When Walmart challenged Kent International to begin assembling and manufacturing bicycles in the United States as part of its $250 billion buy-American campaign, Kamler turned to a Chinese supplier who acquired half of Kent International in 2010.
"They are fully supportive of this," Kamler said. "I committed to them to do my very best to not rob Peter to pay Paul — that the business we do here will be incremental."
BCA has since hit several hurdles.
The first was a lack of skilled labor.
"One of the things we joked about years ago is that when you are a manufacturer, something goes slightly wrong every single day," Kamler said. "When you are importing and someone makes a mistake, you send an email and ask, how did you make such a stupid mistake? When you make the product, however, you have to fix the problems. We were a little bit light on technical people, but not anymore."
An investigation of dumping by Chinese manufacturers, meanwhile, resulted in countervailing duties on aluminum extrusions BCA had hoped to import. The company is now in the process of setting up its own extrusion process so that it can begin producing its own bicycle rims next year.
"We were not expecting that," Kamler said.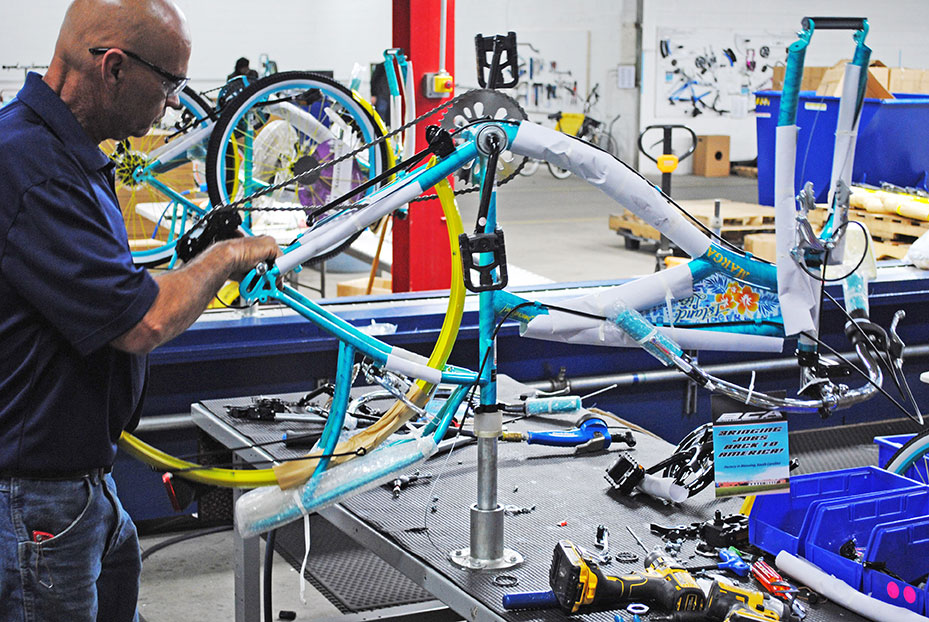 The most substantial obstacle has been finding U.S. component suppliers. Though 30 Chinese and Taiwanese parts factories have sent representatives to visit BCA's plant, none have agreed to invest in U.S. manufacturing yet. Some have agreed to warehouse imported parts near the ports of Charleston and Savannah to help minimize BCA's working capital needs.
Next year BCA expects to begin painting and labeling frames and other components with a new powder coating system it's installing. In 2018, plans call for beginning frame and fork fabrication.
Kamler expects BCA's revenues to account for roughly 15 percent of Kent International's $215 million in revenue this year. BCA employment has reached 115 people, with projections to add about 40 jobs a year. While Walmart buys about 90 percent of BCA's production, Academy Sports and Outdoors, Big 5 Sporting Goods, Blain's Farm & Fleet, Dunham's Sports, Meijer, Mills Fleet Farm, Target and Toys"R"Us are also sourcing from the factory.
"We have not scaled back our ambitions," said Kamler.
Photos courtesy Kent International