While grounds crews painted the 2018 World Series logo behind home plate at Fenway Park for Game 1 of the best-of-seven baseball World Series between the American League champion Boston Red Sox and the National League champion Los Angeles Dodgers, the Louisville Slugger factory was cranking out World Series bats for players, managers, coaches and fans in the company's Louisville factory.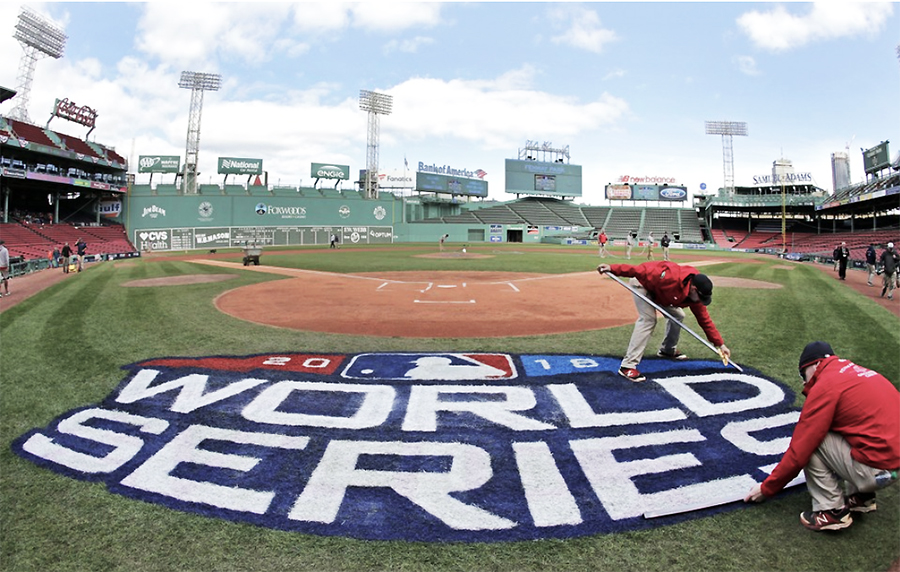 A truly historic matchup pits two of baseball's most iconic teams in MLB history against one another. Louisville Slugger, the official bat of Major League Baseball, has made bats for every World Series since the first Fall Classic in 1903. The tradition continues with the brand's 134th year in professional baseball.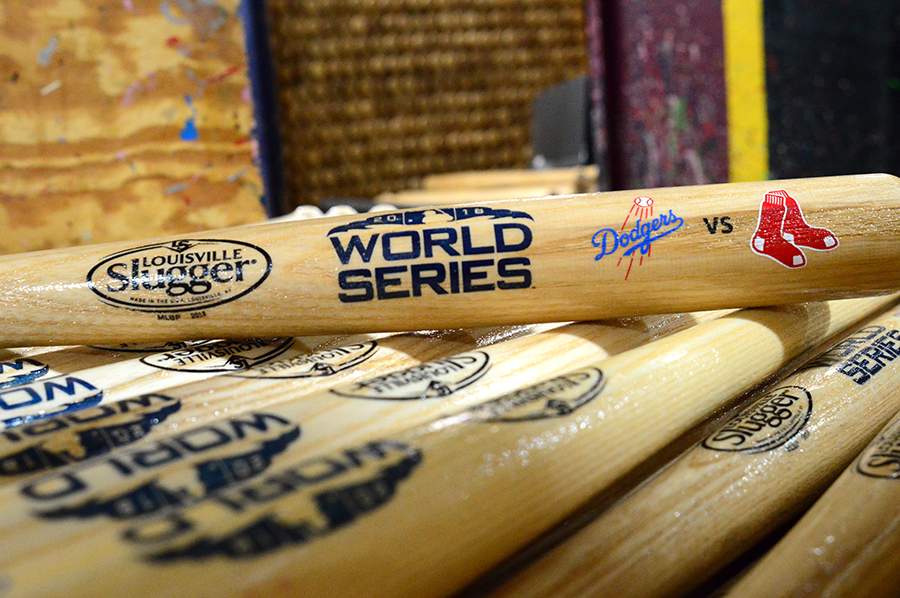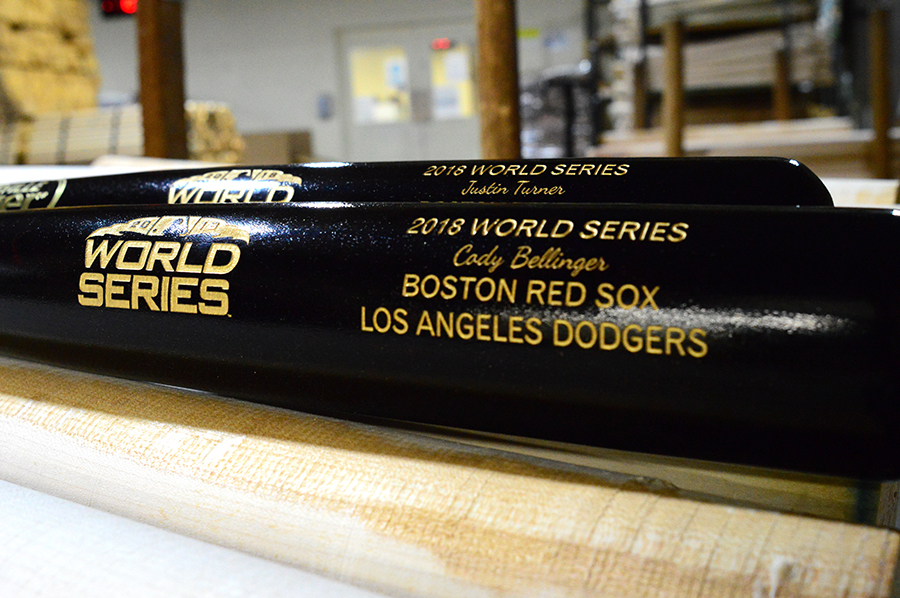 The 2018 World Series Bats are available at slugger.com.
Photos courtesy Louisville Slugger